We launched Voter ID Card with a simple aim. To help you know everything about Voting, Voter ID Card registration to getting a Voter ID Card and being able to vote. The strongest aspect of any democracy is that people can choose their governments and for that they need to be able to cast their votes. There was lot of ambiguity and lack of a proper channel or a platform for people to find answers to their questions on voting and voting cards and so we started Voter ID Card to solve that problem. Our sole aim was to make more and more people aware of the process and their rights when it comes to voting and getting your voter's card. To some extent we were successful due to your overwhelming response and support and today we are proud to announce a new venture whereby we are trying to solve another problem that many job seekers face – getting a Sarkari Naukri or a Government Job. We have named our venture SarkariLife and with it, we intend to help you with all the information about Employment News, how to prepare for Sarkari Naukri and how to get a Government Job the easy way.
While working on Voter ID Card we realized that there is too much information at Government's end but that information is not streamlined or simplified for someone like you and me – Common Man, to understand and use it effectively. From the Government's point of view, there is clear intent to get the information out so as to help the masses understand the rules, laws and rights but from the perspective of a common man it is not a filtered information. If you have a simple query there is no simple answer to it and that was the exact idea behind Voter ID Card that, we need to simplify things. We need to present them in manner in which people search for it. The questions that you and I have are simple and so should be the answers. That idea was able to make a difference to you all and the love and support is what kept us going and urged us to look at what other problems could the person on the street or our neighbour or a young graduate be facing. From all that we realized the biggest problem today is unemployment and job security.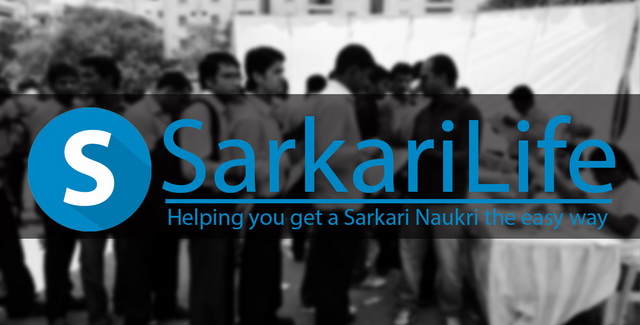 The biggest problem that our country faces as an effect of rising prices, lower margins, declining profits in business etc. is lack of employment. Even those who have a job are insecure. They do not know when will they be sacked or when the company will close down or start cutting their salaries. There is no long term stability per se. The situation can get pretty depressing. That got us thinking what could there be that could help people in such a situation. Of course we are not as powerful as the Government itself to turn things around and revive the economy, nor do we control the various companies to force them to give long term jobs. We don't have control over the share markets too. So how can we help? We surely wanted to do something. After Voter ID Card, we needed a new venture to keep us going to make a difference and try and ease the life of a common man to some extent at least.
We are realistic in our thoughts and we do not claim to be the only ones trying to help someone but we do need to solve a problem to justify the support you showed to us by your response to Voter ID Card. So after lot of brainstorming and thinking for how to solve the employment and job stability issue we realized that even in today's scenario there are jobs that are secure, long term and have their own perks as well. There are jobs that not only pay well but have good working hours, better amenities like bonuses, periodic appraisals and even post-retirement benefits like pensions and special allowances. These are Government Jobs. So we decided to start SarkariLife.com to help people find jobs that match their qualifications and also provide a stable living with a decent lifestyle.
SarkariLife is not just there like any other site to post jobs and give out notifications. Where SarkariLife excels is in its core idea or belief to Help People. We ask simple questions to ourselves before we execute any plan:
Does this add value for the person visiting us?
Will it help him / her to prepare for and get a Government Job?
Will this make it easier to find a solution to what they are looking for?
Are we any different from the others out there?
Till we answer YES to all of the above, we simply do not move ahead. That is why our next venture had to be something that answered YES. At SarkariLife, we do not simply believe in posting jobs that anyone can do or find over the internet. We curate them. We try to simplify the entire process that a job seeker would have to go through. Our simple approach always is to ask ourselves "If I was a job seeker looking at this job requirement, will I find it easy to understand the process and will it get me one step closer to getting this job?" Again, if the answer is yes, it goes up on our website, if not we get down to doing the needful.
Any job seeker looking for a Govt. Job in India can visit our site and browse through jobs as per various categories from Banking to Defence, From Teaching to Railways and much more. Further they can even look for jobs that exactly suit their qualification and criteria. They can search a sarkari naukri based on Educational Qualification, as per City, State, Department, Ministry, Company names and even Job Designations. Our aim is to make things as simple and straight forward as possible.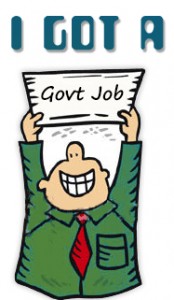 We do not stop at just providing job details. We also guide you through the entire process and details about those jobs and how to apply. From number of vacancies to job location to even steps involved in applying for the job from downloading the form to going through the official notification for details; we are one stop solution to all your Government Job needs.
Beyond jobs, we also help you prepare for various Exams that one needs to undertake to get these jobs. For instance for someone looking for a Government Bank Job, finding the job details and application process is only the start. What will get him the job eventually is the exam, and he/she successfully clearing it. We are here to help you with that as well. We have a section that focusses on Exam Preparations. Bank Exams like IBPS PO, IBPS Clerk, Specialist officer etc. all are covered right from the application process to last minute tips and tricks to farewell in those. You can find guides to understanding these exam processes and also how to do well in these exams.
For SarkariLife, just like in Voter ID Card, we believe in making a difference and easing the lives to whatever extent we can and try and take the extra step as much as possible of our supporters and viewers. We launch SarkariLife.com, with the same ideology and thinking that went into Voter ID Card which was, to make a difference, however small or big it is, in the lives of you and I, the Common man. So if you are someone looking for a Government Job, or know of someone who is looking out for a sarkari naukri we are here to help. SarkariLife.com