The Lok Sabha Election 2019 is approaching and people are getting ready to vote. For the voters to do a voter search they can use the NVSP portal. The NVSP portal is a boon to people looking to get solutions to their voter ID requirements. It is a step in the right direction to make it as easy for people to get voter Id cards as possible. National Voter's Services Portal is a platform which will help you solve a lot of your issues related to Voter ID Card.
How to do Voter Search on NVSP portal?
STEP 1:
Click on the following link to access the NVSP portal
http://nvsp.in/index.html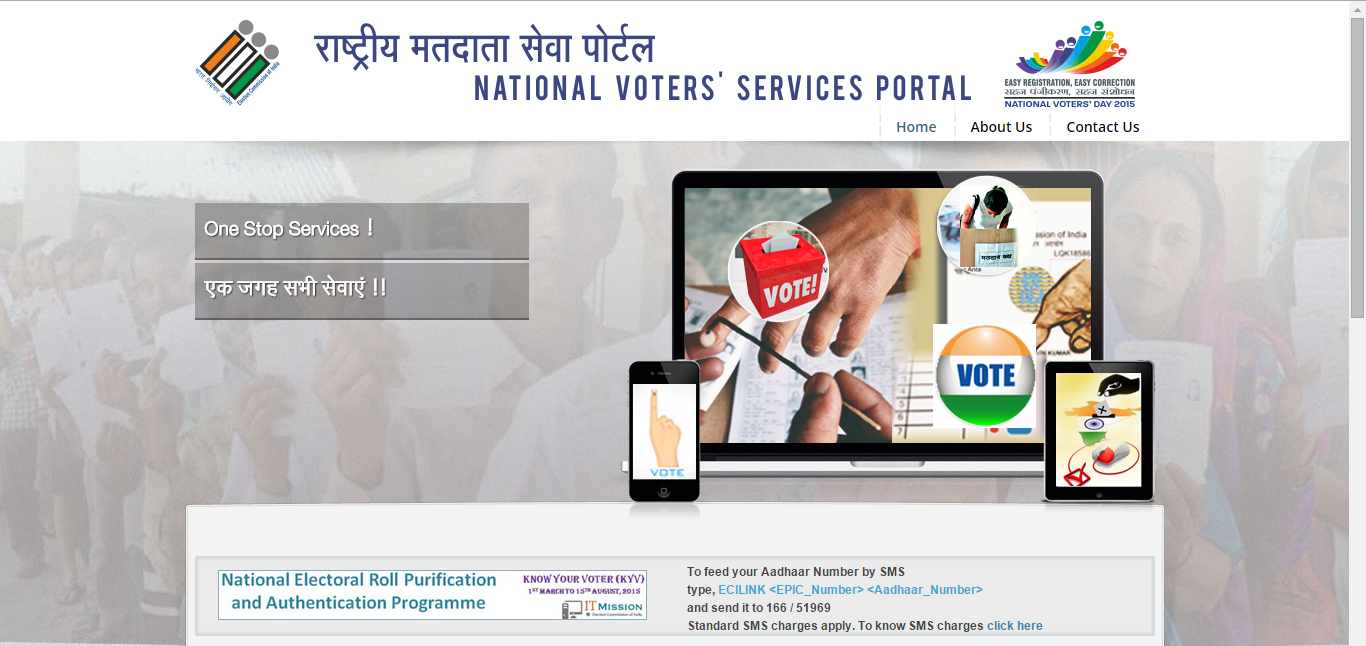 STEP 2:
Scroll down and click on "Search Your Name in electoral roll"
STEP 3:
A."Search by Details"
Enter:
i a. Name*
i b. Age
or
i b. DOB
ii a. State
ii b. District-Constituency
or
ii b. Locate on Map
iii a. Father's/Husband's Name
iii b. Gender
B. "Search by EPIC No."
i. EPIC No.*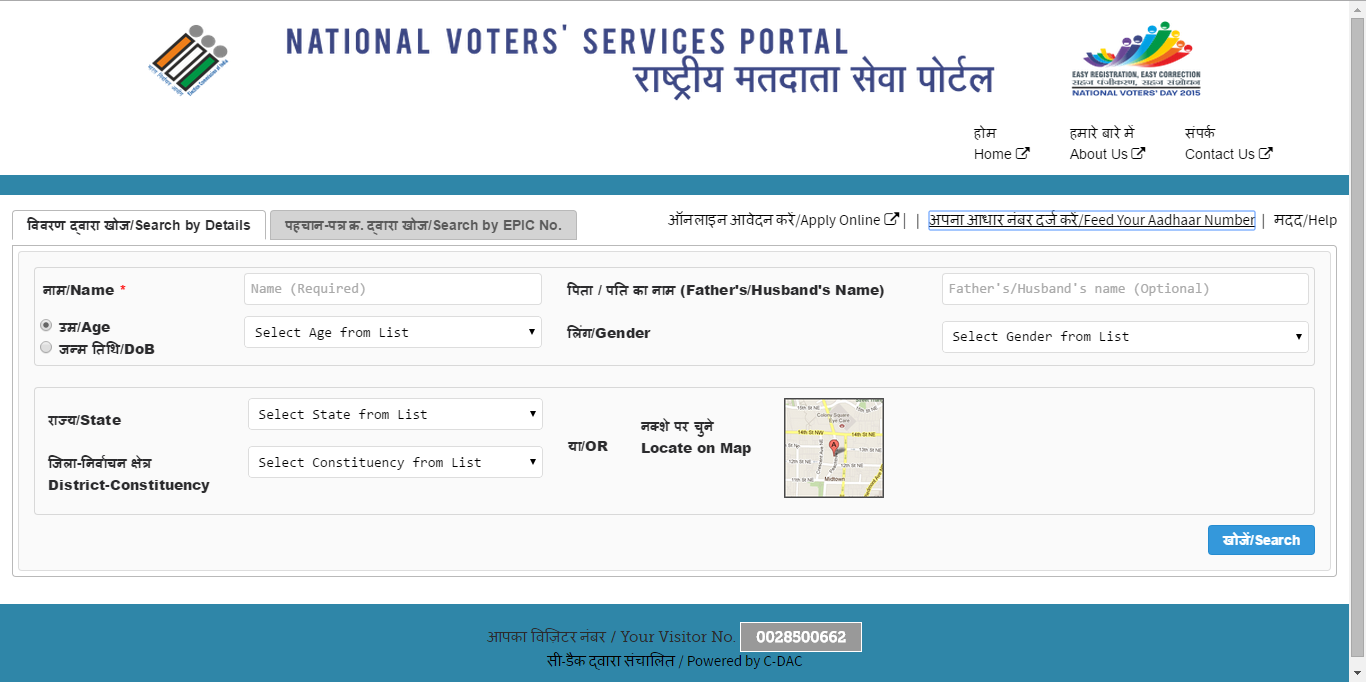 STEP 4:
Click on "Search"
And you are done.It's that Simple. NO standing in queues or filling long forms and waiting. A few presses, a few clicks and you're done.
Hope that helps you get your voter ID card  or know you status, check the list and perform the Voter Search on NSVP.
What is NVSP?

NVSP stands for National Voter Service Portal.The NVSP was launched on 25th January 2015 on the occasion of National Voters' Day by the Hon'ble Former President of India Dr. Abdul Kalam. This portal has been launched for a quick easy and reliable access to information through a user friendly interface all under the umbrella of a single window service. Making an online application for Voter registration is just a click away by filling in the details on the NVSP. Locating the polling station on map is easy as well. By using this service, one can generate a voter information slip and also print it. Voters would also get the benefit of knowing the contact details of Election Officials such as BLO, ERO, DEO, CEO (Chief Electoral Officer), etc. for necessary help. With the launch of this portal, the Election Commission is now leading, in providing technology support for world's largest Democracy culture in INDIA. Registered voters can submit requests online for change in addresses or any other incorrect details. All the services are provided over the national platform and are accessible from any place. The Election Commission of India envisaged citizen services' initiative under e-governance.This initiative is financially supported by the MINISTRY OF INFORMATION TECHNOLOGY. It is deployed over BSNL cloud which is equipped with latest technology and is self-expandable. Users will be able to get the benefit of these services easily at a one stop location.
Services offered by NVSP
Various services being offered through NVSP are:
i. Search the name in Electoral List.
ii. Apply online in English/ Hindi Language for new registration.
iii. Apply online for corrections, if any.
iv. User can view details of his Polling booth, Assembly Constituency and Parliamentary constituency.
v. User can get the contact details of Booth Level officer, Electoral Registration Officer and other Election officer.
vi. Users can feed Aadhaar Number for attaching it with Election Photo Identity Card (EPIC) data.
vii. Users can get link to CEO offices websites
viii. Users can view audio visual short films to get educated about election processes.
ix. Audio Visual scripts are also available for getting to know about the polling processes.
x.Users can watch a short educational film on Electronic Voting Machine (EVM).