There are many instances when voters are discouraged to proceed and fill the Voter Registration Form No-6 because of a mere fact that it looks complicated and requires a lot of information to entered. Although this is not the case, although this Voter Registration Form which looks like a complicated piece of questionnaire at the first instance, is actually a simple one, that requires some basic personal information as an input along with a few prescribed identity proof documents required for voter verification.
What is Voter Registration Form 6 about?
Voter Registration Form No-6 or Form 6 is actually an offline/online form that is filled by the first time voter to include his/her name in the voters' list and hence make that person a certified registered Voter. As we all know that inclusion of name in the electoral roll is the first step towards the essential process of voting hence the complementary importance of this voter registration form is also easy to comprehend.
Here is a first hand account of a first time voter, about his experience with Electronic Voting Machine
]
Therefore in order to avoid any future obstacle while casting a vote during the elections, it is necessary that Voter Registration Form No. 6 is very carefully filled without errors.
Steps for filing Form No. 6 for the inclusion of your name in the Voters' List
First of all, the voter is required to obtain the physical form or the online Form No. 6 or From 6 from the ERO office and website respectively. The Voter Registration Form No. 6 is also available for downloading, from the Election Commission of India Website. The download link for this essential Voter ID Application form is:- Download FORM 6
What all Voter Information am I required to fill?
First things first, start filling the form by entering your State and District,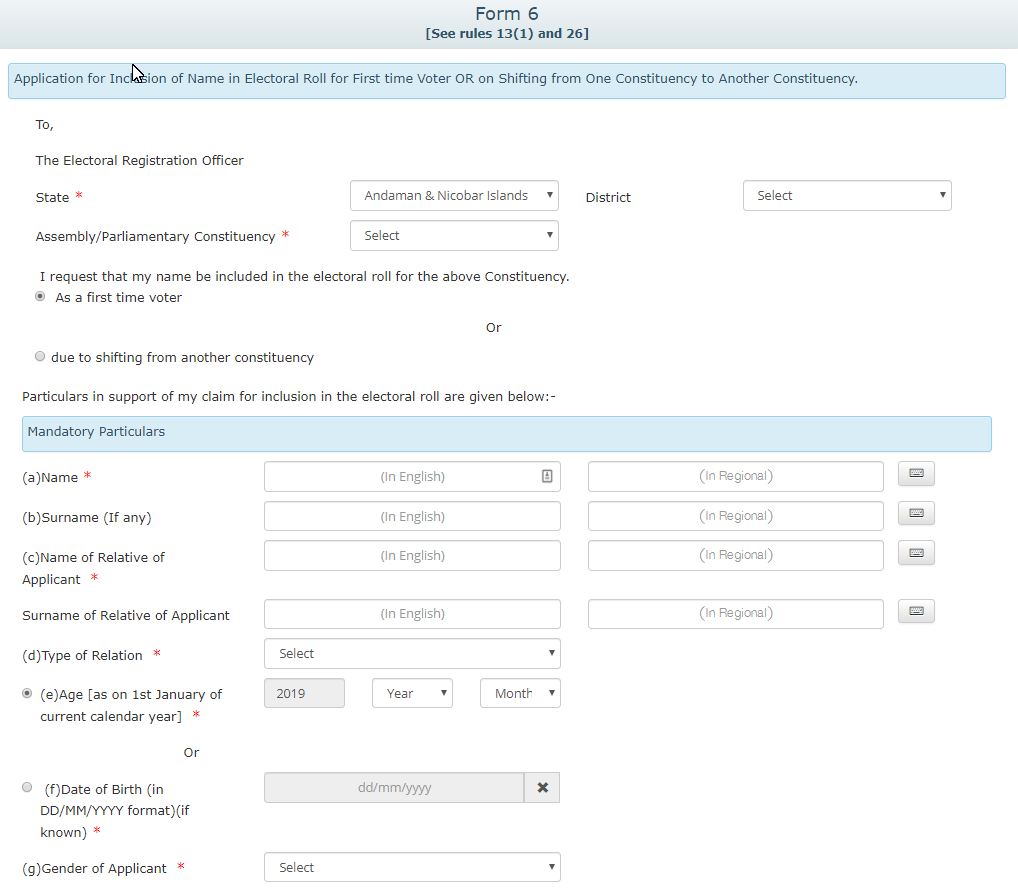 Then move ahead and fill personal information like,
First and Last Name
Precise Age.
Gender
Place of Birth(Along with the name of the district.
Relative's credentials.
Next step is to fill current and permanent address details like your house number, street, town, village, post office, pin code, state, and district, and lastly the Epic number.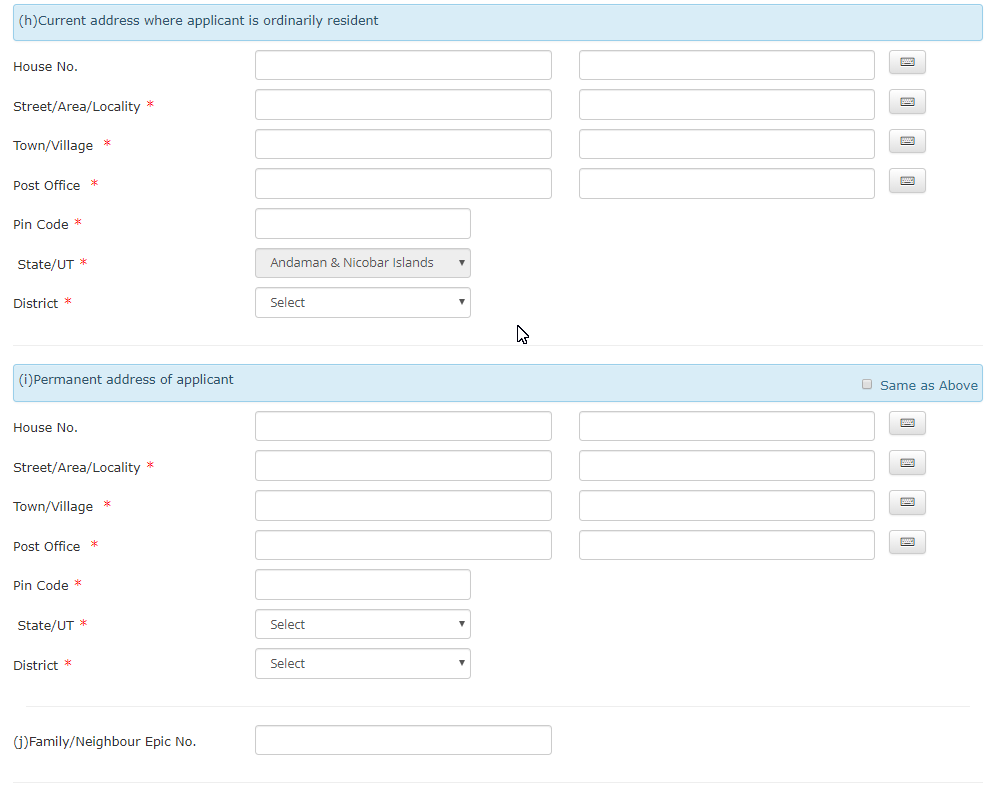 If required, fill the optional particulars and upload documents like a photograph, age proof, and address proof.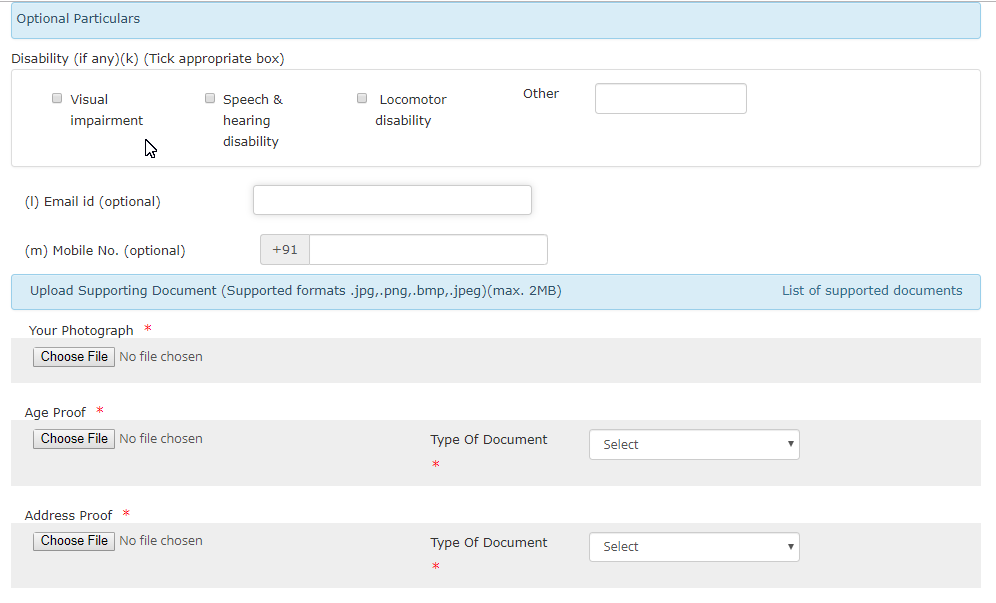 Then, submit the form by filling in the declaration.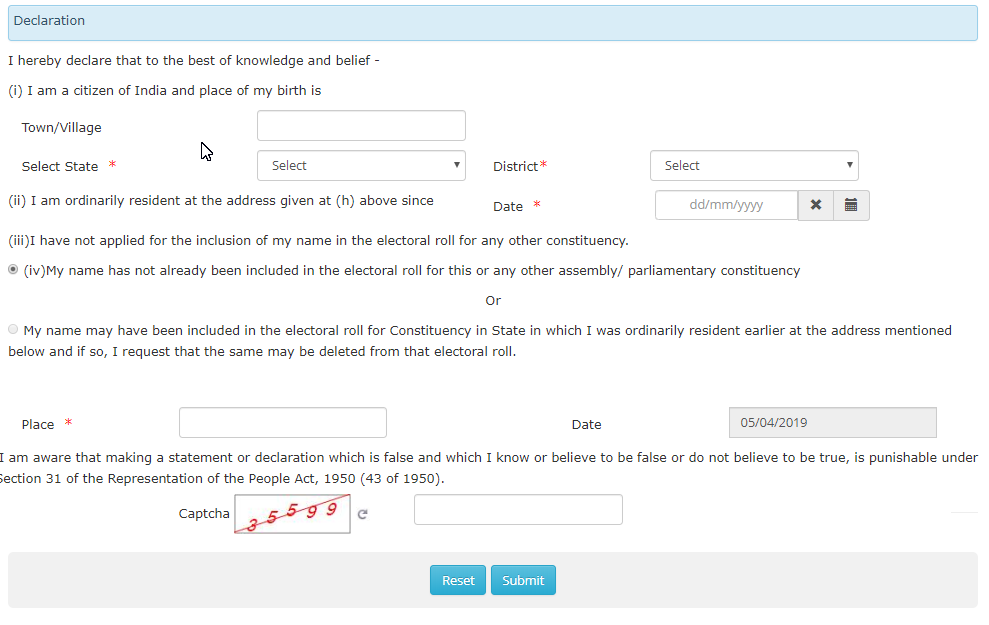 By signing this declaration, you hence declare and signify that:-
You are a citizen of India.
The address you have provided is true and you are an ordinary resident at the same.
You have not applied for Voter Registration in any other constituency.
And you do not have your name included in the Electoral Roll of any other constituency.
Hence by signing this mandatory declaration, you must be aware that providing any false information shall hold you liable to be prosecuted legally. If you think  you have your name in the electoral roll of another constituency, you must immediately get it deleted by filing the Voter Registration Form No. 7  for deletion of a name from a Voters' List, this is also used  for raising an objection for inclusion of a name in the electoral roll that is not supposed to be included. Hence you must know that before applying for Voter Registration in one constituency, you must make sure that you are not a registered voter in any other constituency.
[ALSO READ: –  Documents to be attached with form no. 6].