As per directives of the Election Commission of India (ECI), a voter ID card is a must for all Indians so exercise their voter rights. The autonomous body also made it clear since the 80s that only those election cards that have a photo will be able to vote.
It has also made provisions to ensure that the voter ID registration can be done online also.  For instance, a voter from Kerala will be able to check the status of his Voter ID registration on internet along with checking whether his name appears in the Voters' List of his constituency in Kerala.
Voter ID Registration in India
Here are reasons owing to which a person applies for a new Voter ID Card:
There are new users who have just attained the age of 18 years.
There are married women who have changed their place of residence as well as their surname.
There are those who have changed their residential places.
There are some who have spelling errors in their name, address, or parent's name.
There are some who have lost their voter card and need a duplicate ID card.
There are some who are in the same constituency but want to change their place of residence
As we have mentioned earlier, one can do Voter Registration online on internet as well as visit local office of Electoral Registration Officer (ERO). In addition to this, the Election Commission of India is also undertaking nation-wide Voter Registration Camps for voter registration.
Documents Needed for Voter ID Registration
They must have documents, such as school certificate for age proof and ration card for address proof. You may also show your electricity bills or rent bills for address proof. A married woman must show the marriage certificate in order to change the place of residence and name in Voter ID Card. Her husband's voter ID card must also be furnished.
Once you have correctly submit the required form with all the necessary documents attached to it, you will be given voter registration ID number. Keep this number handy to know the status of your voter ID online. Here is the complete list of different election card forms issued by Election Commission of India.
Form 6
This form is for issuance of a new Voter ID Card – in other words a fresher or those who have not applied for a voter card earlier. The applicant must provide proof of residence, age, and certify the number of members in the family he or she is living. Those who attain the age of 18 years need to apply for an electoral card through this form.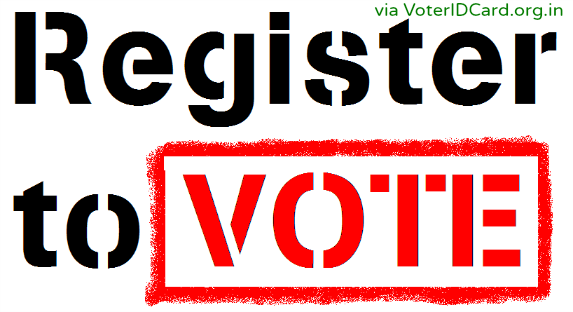 Form 8
This form is needed in case you have a typo error or want to upload your photo. So, basically this form is meant for modifications and subtle changes in the name, address, in your Voter ID Card, etc.
Form 8A
This form is used by those who want a transposition of their name in the electoral roll. Here, except for the address the voter card is valid otherwise. So, to change the address in the same constituency, this form needs to be accessed. The electoral roll is also updated with the change in the voter card.
Form 002
This form is used in case you have lost your voter card or it has got mutilated by accident. An FIR needs to be filed in and a copy of the same along with all the credentials required for form 6 is furnished with the form. A duplicate card is provided to you.
Form 7
In case you want to object the inclusion of a name in the electoral list, you can submit this form. This is often required for those whose parents die and require cancelling the voter card.
People can simply go to the respective state's Chief Electoral Officer (CEO) website to access the forms. For instance, if you are from Kerala, you should access visit the website of Kerala's Chief Electoral Officer for submission of any of the above mentioned forms.
Be sure to keep the voter registration ID number with you and refer it if you are looking to check the status of your registration.
Today, it just takes a couple of weeks to get the Electoral Photo Identity Card (EPIC) if you use online process for voter ID registration.