What's that one thing that always stands between you and something you want to do or something that you like? TIME! You want to buy something, you've got to wait for it to come to the market. You want to watch a movie, you've got to stand in the queue and wait for your turn to come. You have to wait for all of these. If there could be some way of getting that product without having to wait or to get those tickets. With time, people have come up with such ways. You can now pre-book your product and you shall get it before it hits the market. You can now book your tickets before hand and also choose the seat(s) that you like. If there would be some way like this so that you wouldn't have to stand in long queues to vote! If you think there isn't some way of not doing this then, sadly you are both right and wrong.
System of Booking a Time Slot for Casting your Vote:

Right and wrong in terms that there is no other way than standing in long queues and to wait for your chance so that you could cast your vote, yet. Yes, you've read it right. The Election Commission of India is coming up with ways to not make you stand in long queues. Looking at history, we realize that the Election Commission of India and the states have come up with ways to maximize Voter turnout. They have finally realized that the biggest challenge that any democracy has is the entire democracy itself, i.e., to make everyone who is a part of that democracy exercise their 'Right to Vote'.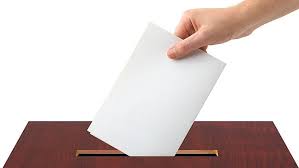 "Often, we see that a substantial chunk of urban voters don't step out to vote fearing long queues at the polling station. A system that can enable them to pick a time-slot of their choice and vote without having to stand in a queue would be a great way to encourage them to vote", according to an EC official. And so, a system is being designed by the Election Commission of India via which the voters could pre-book their time slot, e.g. 12 noon to 1 pm by either calling at specific no or by SMSing at another. For their registered time slot, they shall be given a reference number which will have to be shown at the Polling Booth as proof of their registration of that time slot. The same was hinted by the Deputy Election Commissioner Umesh Sinha when he said that, "The idea of letting voters book a time-slot is being deliberated upon". Via this system they look forward to get the votes of all those voters who didn't vote just because they would have to stand in long queues.
Other systems from the past
In the past the many systems were thought of. Some worth mentioning are:

Queue Monitoring System in Chandigarh enable voters to check the length of the queue at different times at their polling booth. Over 40,000 voters used this system there and the highest ever voter turnout of 74% was recorded during the 2014 Lok Sabha elections. And all that they had to do was SMS their voter card number with "BTH" as prefix.
Another one of these was the System of Issuing Tokens that had serial numbers. Here, instead of standing in queues, the voters had to take a token from the Polling Station and could go and wait in a room provided by them or in their cars for their token no to be called.
Meanwhile, the Election Commission of India is also considering the possibility of sending the voter slips to electors via SMSes.
If the Election Commission of India can take so much pain for our comfort, even we can take the pain to go there and VOTE. After all this is our country and we're the responsible citizens of this country!
For more such articles keep visiting VoterIDCard.org.in