Electronic voting machines , also called EVM are used in the Indian General and State Elections for the electronic voting. The EVMs reduce time in the casting a vote and in the declaring of results compared to the old paper ballot.
EVM to now have candidates' photos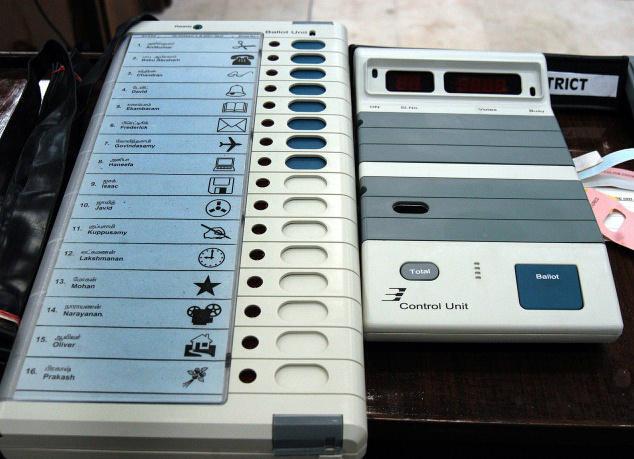 From now on, Electronic Voting Machine (EVM) will have the candidates' photo along with the name. This will make the poll voting easier for the old and the illiterate voters. Photos on EVM's can help the voters in selecting a candidate of choice.
An official said that it will be seen how photos can be fit into the ballot paper used in the machines since there so little space available.
According to an Election Commission directive to all CEOs of states and UT's stated that for the elections to be held from 1 May 2015, the ballot papers on EVM will carry the photographs of the poll candidates.
The court passed the order on a PIL saying that people with dummy namesakes who contest elections to the confusion of voters can be avoided by putting the picture of candidates on the EVMs.
The provision was asked to be made for the inclusion of candidate's photograph of the contesting candidates on the balloting unit of the electronic voting machine along with serial no, name, party name and symbol.
To allow CEOs add photographs to ballot papers, the EC has modified its existing directions issued under the Conduct of Election Rules.
Modifications in

Conduct of Election Rules
The photograph will appear between the name of the candidate and his or her election symbol.
The Commission explained that if a candidate fails to provide the photograph, it "shall not be a ground for the rejection of the nomination of the candidate".
The candidates will now be required to submit their very recent photograph, either black and white or coloured to election authorities at the time of filing nomination.
No uniforms would be allowed and caps and dark glasses have to be avoided.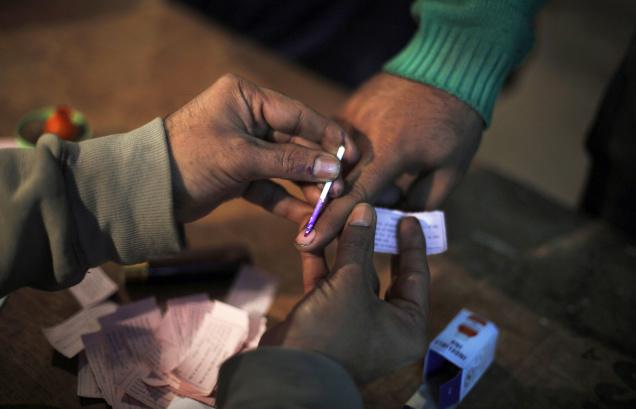 Usage of new EVMs in upcoming elections?
Elections in Jammu and Kashmir may have EVMs with photo of candidates. The new EVMs with the photo of candidates will not be applied in the Maharashtra and Haryana elections but a committee of experts will submit recommendations on the redesign of the EVM's ballot paper.
Dummy candidates often swing very close elections, polling more votes than should be the winning margin.
The challenge is to redesign ballot paper used in the EVM, located on the left of the machines next to the vote buttons. The ballot paper contains a list of candidates and the party symbols.
In some states, the ballot paper contains the names of the candidates in two or otherwise,three languages.
So it is certain that in the near future, EVM's will carry photos of all poll candidates to curb the confusion of voters seeing dummy candidates with similar names.