It is a reality that many people will not take the hassle of visiting the Election Registration Officer (ERO) to apply for their voterID, check the status, or inquire if their names have been uploaded in the voter list. Most however, can use a mobile phone instead as it is one of the convenient gadgets used while traveling.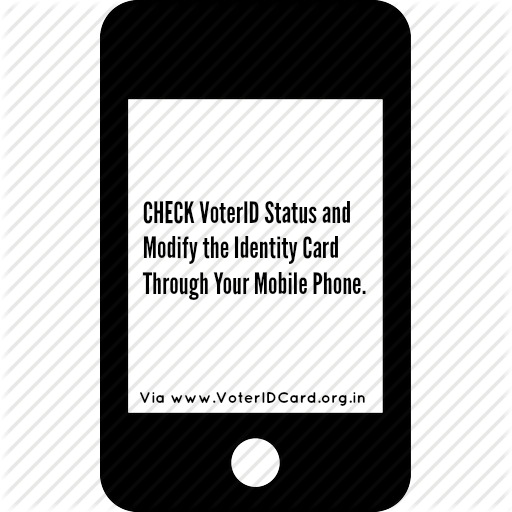 Is it Possible to Check Voter Card Application Status?
Yes, it is possible to simply use your phone handset, send an SMS and find out the status of your voterID application. Here is how it is done:
Type in the following text in your mobile: EPIC <Space>VoterID Application Number
Send the text to 9211728082
In fact, you can use the same method to find out if your name has been enlisted in the voter list.
Importance of VoterID Update
If you have got a voter card, but that needs to be updated, you must ensure that the card is updated. An updated card will ensure that your name is enlisted in the electoral roll. This in turn will allow you to vote during General Elections or elections to State Assemblies, Gram Panchayat, and Municipal Corporation.
All eligible citizen of India can vote provided they have a valid election ID card. In 1989, the Election Commission of India (ECI) made this card mandatory for voters to cast their vote during the polls. In subsequent years, photos became a key feature in the voterID. So, today, the voter cards are also known as Election Photo Identity Cards (EPIC).
Make sure you have a true update of the voterID regarding…
Correct spelling of your name
Correct and complete address
Updated photo of yourself
So, in case you have got transferred from your present address or staying abroad for a longer time, you should consider updating your voter card. Many passport holders travel abroad to study or work for few years a foreign country. There are many who are NRIs as well and have been staying for decades abroad. Even for these voters, it is essential to get an updated voterID. You must provide correct addresses – address referred in the passport and the one which you are staying abroad.
Is it Possible to Modify an Existing Voter Card using Phone?
Yes, it is now possible to change minor errors in the voter card by simply texting the correct option to the election office using your mobile handset. You don't have to fill in the forms entirely and submit the documents. This saves the hassle of doing the paperwork and submitting applications afresh.
Some tasks which you can do via a mobile phone are:
Changing photos
Correcting typo errors
Correct names in the election card
Correct address
How is the Modification Done?
In case you want to send corrected name or address, you must SMS the following text – CORR <space> 'Assembly segment number' <space> 'Corrected name or address'. Make sure this text reaches the 9211728082 number.
In case you want to inform about an error in a photograph, you must SMS the following text – 'PHOTO' <space> 'Assembly segment number' <space> 'Corrected name or address'. Make sure this text reaches the 9211728082 number.
What Happens after the SMS is Send?
The CEO and ERO will work on the SMS content and update the voterID. The electoral roll will also be summarily updated soon after the change is reflected in the identity card. You are saved from the hassle of depositing all the proof of documents and submitting the Form 8.
When to Use Form 8?
In case you have completely changed your address or your surname, you need to apply through Form8. In case a woman changes her surname and residential address, Form 8 needs to be furnished along with the copy of marriage certificate, age proof document, and address proof document. The copy of the voterID of her husband must also be filed along with it. You can then use a valid identity card in the future.