Love them or hate them, one just cannot ignore the politicians. It always evinces great interest to know what's happening in their personal lives. Their kith and kin are always in the limelight and even a small happening in their lives attracts great attention in the mainstream media. When it comes to their kids, all the famous politicians make sure they get an important position in the society.
Here's What the Kids of these Famous Politicians are upto these days
Here is the list of some of the political scions who turned into celebrities
Harshita Kejriwal: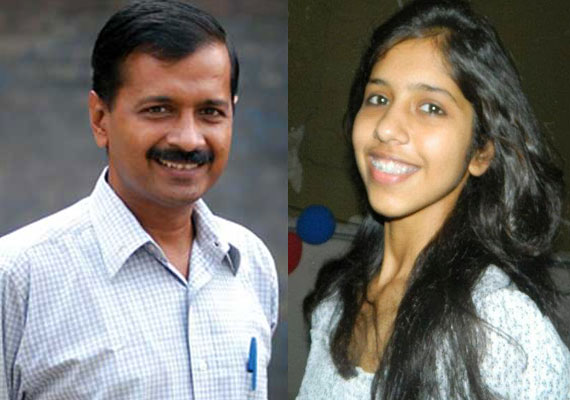 The only Daughter of Delhi CM Arvind Kejriwal, Harshita Kejriwal is being projected as the political heir of her father. Harshita's name first came into prominence when she performed extremely well in Class XII CBSE Examination and IIT JEE. There is no denying that she might have performed better had her father not been in jail. She also stole the media's attention when she herself wanted to test the corruption levels in the country capital under her father's tenure. She got admission into IIT Delhi in Computer Science branch with an IIT rank of 3345.
N. Sudhakaran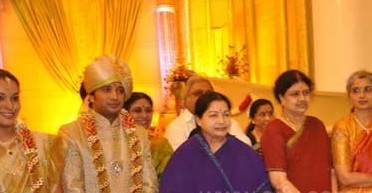 This 28-year-old nephew of Jayalalitha's friend-turned-sister-turned-confidante, Sasikala Natarajan, hit a jackpot when he was declared by the Puratchi Thalaivi as her foster son, betrothed to actor Sivaji Ganesan's granddaughter, Sathyalakshmi, and married off in a style worth entering into the Guinness book of world records.
K Taraka Rama Rao
K Taraka Rama Rao, named after the great actor and first Non Congress CM of Andhra Pradesh Nandamuri Taraka Rama Rao is the political heir of his father and Telangana Chief Minister Kalvakuntla Chandra Sekhar Rao. KTR is the minister for IT in Telangana completed his MBA at the Braunch College-City University of New York. Returned back to India in 2005, KTR joined TRS party as a full time member and there on he became active in all the party meetings and activities.
Nara Lokesh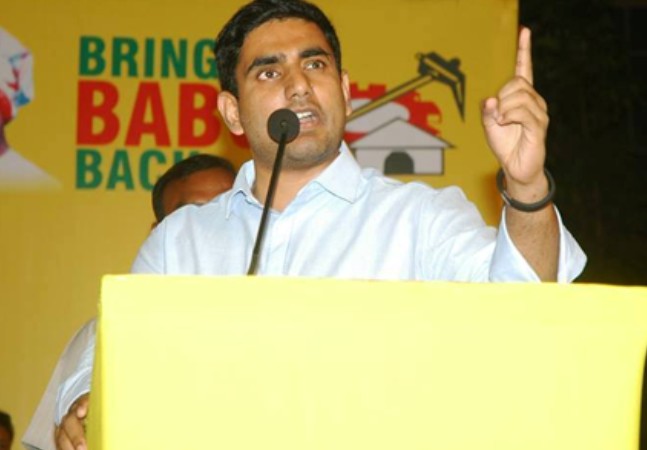 Nara Lokesh, son of the CM of Andhra Pradesh N Chandra Babu Naidu holds a bachelor degree from the Carnegie Mellon University and the alumni of the Graduate School of Business- Stanford University and is an active participant in the party affairs. He also manages the Heritage Group along with his mother Bhuvaneswari and wife Brahmani (Grand Daughter of the late NTR).
Karthi Chidambaram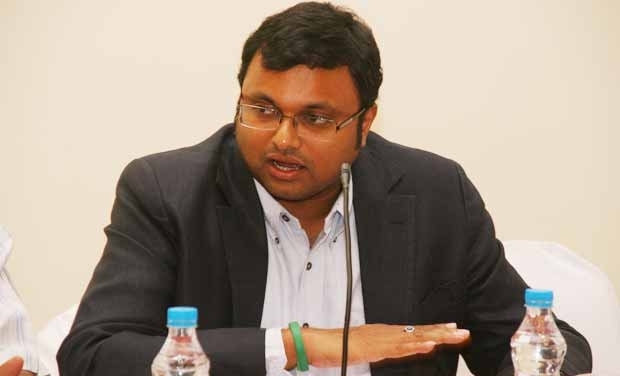 Son of the Ex Union Finance Minister during the UPA regime Mr.P Chidambaram, Karthi Chidambaram is famous for his dealings of Aircel and Maxis. Considered as the political heir of his father, he failed to reach the expectations while contesting in elections. He has been in trouble a number of times and is constantly being a dabbler. He has a Bachelor's degree in Business Administration from the University of Texas – Austin and he is also a Bachelor of LAW from the Cambridge University UK. Recently, the Enforcement Directorate conducted raids on his IT firms for alleged FEMA violations, adding to the trouble his father has already been in.
Tej Pratap Yadav:

This one is the centre of attraction recently in the political circles. The eldest son of Lalu Prasad Yadav recently got inducted in the Bihar cabinet as the health minister. Whats more exciting is his education qualification. He's a 12th pass who struck to stardom, all thanks to his father. While taking oath, he became quite an embarrassment to his father as his mis-pronounced "Apekshit" (expected) and "Upekshit" (neglected) and was asked to take his oath again.
Tejashwi Yadav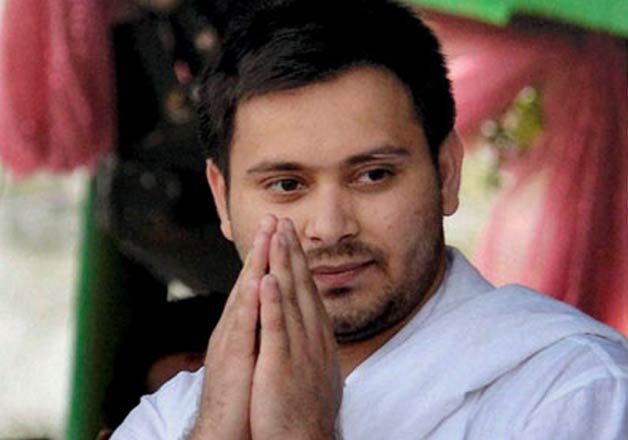 The younger son of Lalu Yadav is no less lucky. From being a 9th class walkout to the current deputy CM of Bihar, he is having the time of his life. Though a novice, he was shortlisted to the Jharkhand cricket team and also tested his luck in IPL while playing for the Delhi Daredevils team.
So there you have it…. there are perks of being from a political background. But those perks are due to the hard work of their parents who have reached where they are today.