Did you just turn eighteen and are eager to play your part in shaping the future of this country? Or you are sopmeone looking to get yourself registered for Voting? Each vote counts and each year, many people turn 18 and are become eligible for casting their vote. Also there still a large number of unregistered voters, who want to and should register themselves as a voter. If you too want to know how to get your Voter ID Number, then here's how to get it in 5 simple steps.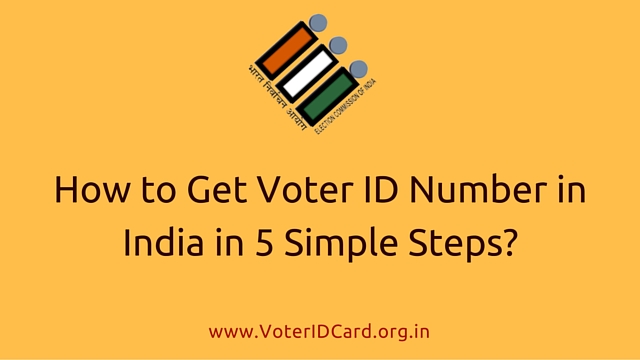 Getting Your Voter ID Number in 5 Simple Steps:
With the onset of the digital age, the internet has served to be a blessing for all of us. Getting your Voter ID number is now as easy as a few clicks and checking your emails and sharing files online! Simply follow these five steps to get your voter ID number within the comfort of your home.
Note:
You will need a valid mobile number, E- mail ID and a good internet connection in order to apply for your Voter ID number. Once these things are in order, proceed to step one.
Step 1 – Visit the NSVP site online:



Open your internet browser and copy paste the following address in the search bar: http://www.nvsp.in/ .You can also Click here to go directly to this webpage.
Step 2 – Apply for Online Voter ID Number Registration: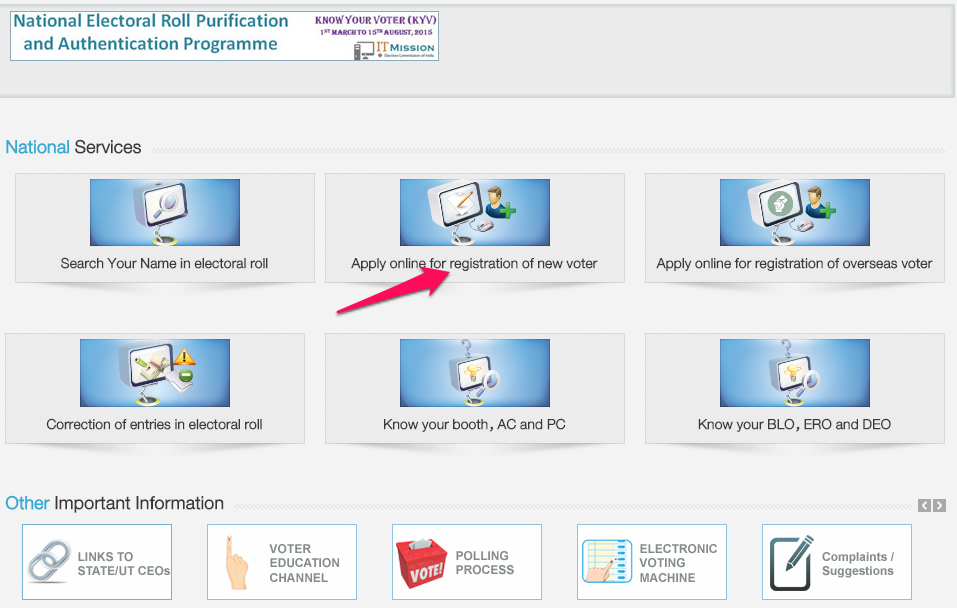 The webpage displayed in front of you is the National Voter's Service Portal. Once you reach the website, you will find a number of options displayed in front of you. These options are like search your name in electoral roll, apply online for registration of overseas voter, correction of entries in electoral roll, apply online for registration of new voter etc.
Click the Apply Online for Registration of New Voter option – see image above
Step 3 – Fill the Online Form 6: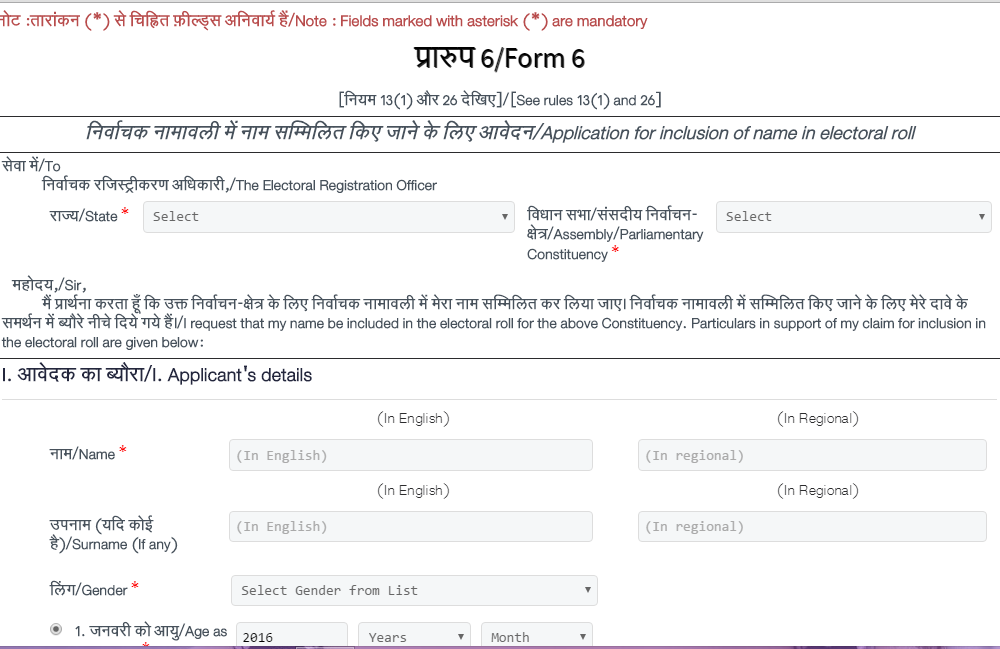 You will be taken to a different web page which will have a digital form. This form has to be filled while applying and this must be done carefully. The form that you are asked to fill in is Form 6, which is the form that every citizen has to fill in order to apply for voter ID Card. Carefully mention the details asked and recheck what you have entered.
Step 4 – Upload Photograph and Valid Documents for ID and Address Proof:
Once this is done, attach your photograph and the photographs of various documents asked which will be your identity and address proof.
Step 5 – Submit the Form, Note the Application Reference Number:




Click on submit and that is all! You have successfully applied to get your Voter ID Card.
An application number will be displayed on your screen, make sure to note this number down as it will help you in tracking the status of your voter ID Number.
Note:
In normal circumstances, in a few days after registration an election commission representative will visit your house in order to verify your address and details submitted at the time of registration.
Read here for more details on the Verification process.
Once this is done, you will receive your voter ID Number at your home.
Visiting the ECI office is generally not needed unless someone objects your claim of becoming a voter.
We hope we were of help and you have applied successfully for your Voter ID Number. Have a nice day!