Voter ID Card acts as a proof of identity allowing a person to vote and elect a candidate of their choice. It is one of the essential identity proofs for the Indian citizens. A voter id card can be taken by the citizens who are 18 years old or above. The ECI has started the system of Voter ID Card to avoid malpractices such as rigging, cross-voting, and bogus-voting
This card is not only important for voting but also otherwise like supposedly you want to open a bank account, you will be asked by the bank people to provide an identity proof and you can give a copy of your voter id card.
Voter Registration Card
Voter ID card is not only essential to cast vote today, it is also useful to have the voter id card for: Registering your name in the voters' list if you change your residence in India
Include your name in the electoral roll if you've got married and changed your surname and place of residence.
Buy tickets online, such as railway tickets for AC and non-AC classes. It is also essential to have a photo identity card to buy Tatkal tickets.
Get passports or other identity cards. The election card acts as a proof of identity, age, and place of residence.
Voter ID Card Registration Forms
There are total four E-registration forms available on each of the state's website, details of those four registration forms are given below:
Form-6: New Enrollment.
Form-7: Objection to inclusion of name.
Form-8: Correction in the card.
Form-8A: Transpose your card.
Voter Id Card Application Forms
New voters whose names are not yet included in their constituency's voter lists have to fill the Voter ID Card Form No. 6. When you click on the 'Enroll Now' option on the ECI Website, you shall be redirected to the online version of Form 6 after confirmation of your Mobile Number through the mobile verification code. Just provide your e-mail and mobile number on the landing page. Then you shall receive the mobile verification code. Just input this code on the next page and you will be able access the Online Version Voter Registration Form No. 6.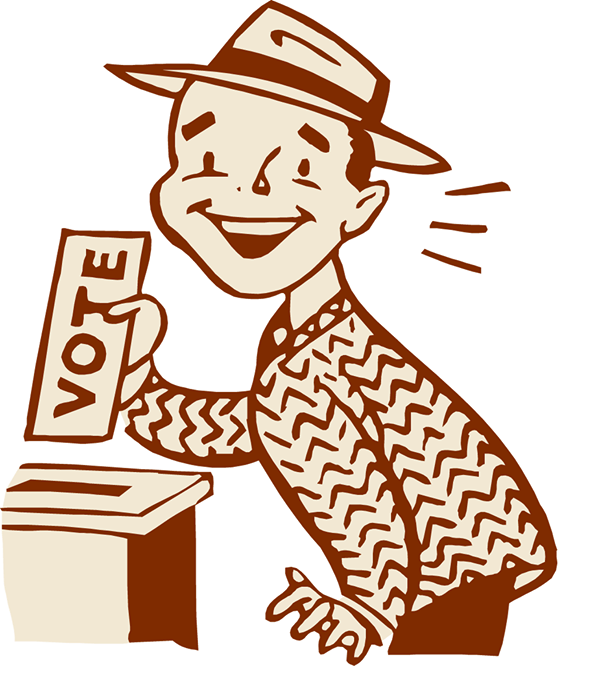 Various Methods To Get Voter ID Card
The Election Commission of India has derived a number of ways in order to make the voting procedure simpler. You can get your Voter ID Card either online within a month or stretch it till four months and get it offline. We tell you the various methods to get your voter id card:
Thanks to great technology, you can get your Voter ID Card in a month without any hassle. Simply login, fill the forms and submit. Or else if you're not blessed with technology enlightenment then offline is you way of applying even though we would emphasize that online will be easier.
To do it offline you will have to download form 6, duly fill it and then:
a) Send it by post.
b) Deliver it personally.
c) Personally collect and deliver Form-6.
How to Register for my Voter ID Card Online?
Having a voter ID card has much more benefits than just voting. It is a proof that its holder is a bonafide citizen of India. The card can also be used as an ID proof at various places and for various purposes.
You can get the voter ID card online or offline. Both the ways has its own pros and cons whereas if the person has a internet connection and various ways to scan documents, online method is more preferable as it is hassle free and quick. The person will get the voter card in a month whereas if he applies at the polling booth it may take around nine months to get the voter ID card.
The website of every state election commission offers the option of registering for voting by providing an application form for voter ID card. Say for example if you are a resident of Andhra Pradesh and want to register for voting, you can log-in to your account on the website of Election Commission Andhra Pradesh; fill up the voter ID card online application form AP and submit it with scanned copies of relevant documents. There is a separate section for voter application process.
The form has been created in an easy to understand format.
One should follow the given procedure to obtain voter ID card online:
Log on to the official site of your state's Chief Electoral Officer.
Click on option which says Form 6 (also referred to as 'Application for including name in assembly constituency voters list)
Enter your name, email ID and mobile number. A unique login number and password will be allotted to you.
Log on with the unique login number and password you have been provided.
Click on Form 6 online.
Fill the form completely and accurately.
Attach a passport-size color photograph.
Click the "Submit" button
Your online application for Voter ID Card is done. However, documents needed for approval must be hard copies that must be submitted at your voters' facilitation center. The documents include copies of address and identity proof. Once the verification is done, your task for applying voter card is over.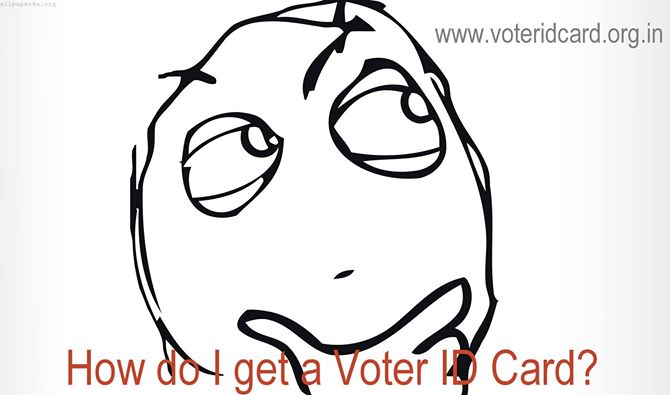 How can offline users check their name in the Voter List?
Some may argue that an internet connection has a great outreach and there might not be many people without it but nevertheless it is not surprising to hear that the mobile services have a much greater outreach than internet. Supported by this fact, people without an internet connection can check their name in the voter list just by sending a simple text message. The layout of the text message is as follows:-
Just SMS 'EPIC'<SPACE>'Voter ID Card No.' and send it to 9211728082.
By this way you can save a trip to the Election Office if you want to check your name in the Voter's List of your constituency.
The election commission although has to go a long way in order to make the Voter ID Card issuing process and related tasks easier for the people who have no internet connection, but this move, through which offline users can check their name in the Voter List through an SMS, would surely open a lot more avenues and enable many more electoral tasks to be conducted using mobile phones and hence make things easier for both online and offline citizens.
How to Proceed with the Correction of certain details on my Voter ID Card?
Having your wrong details entered in the Voters List or on your Voter ID Card could pose a. In case of errors in voter id details you would not be able to convince the polling officer about your identity therefore such erred details must be rectified as soon as possible by filling the Voter ID Card Form No. 8.
Voter ID card is an important identity document that every Indian must have. Other than voting, the card has lots of benefits for its owner. The voter card can be owned by any person (male or female) who is at least 18 years of age and of sound mind.
Thanks to initiative of election commission of India, getting a voter ID card online has become very easy. People can simply log on to the online portal of the election commission of their respective site and register online.
The best part of online registration is that it is not complicated and is over in just few clicks. Not only registration but the soon to be voters can also see the status of their voter ID card on the website.
Another benefit of registering online for voter ID card is that even those Indians who are living abroad can easily register for their card, provided they have not surrendered their Indian citizenship.
Even those voters who cannot speak or write in English can do online voter card registration thanks to bilingual forms that have been made available for them on the online.
In both the procedures verification is done and on successful verification the voter ID card is issued within 30 to 45 days.
Voter ID Card Status Delhi
The voters from Delhi can track the status of their Voter ID Card Delhi application status on the website of CEO Delhi. They can also find their voter card status using Smartphone. The Delhi election commission has a registered number 9433633333. Delhi voters have to send an SMS which will consist of unique serial number (given to the voters on successful submission of their application).
In addition to this, there is also a helpline number 1506 on which the voters of Delhi can call up and know the status of their voter card. As an added feature for its voters, the CEO Delhi website also lets the voters find the information like location of their Block Level Officer (BLO), polling booth and other election related information.