The stunning results of Delhi general elections 2013 has certainly made people sit up and notice the power of a vote. It has made the common man realize that they effect a change which they want to see. It is not just Delhi where the after effects of the elections were felt. People across India too now want to see the same impact of their vote in their respective places.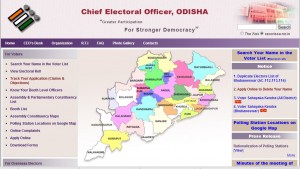 One of the main reasons for this renaissance of voter power is because people have chosen to come out and vote instead of sitting at home on election day. Another reason is the adoption of the internet by the election commission of India which has attracted youth in hordes. This has helped people to easily get new voter id card online and encouraged people to vote.
Here is how you can apply for Voter ID Card Online in Odisha.
Voter ID Card Odisha Application Process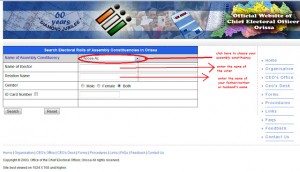 All the election related activities for Odisha are handled by the Odisha Chief Electoral Officer Office. This office is located in Bhubaneswar. In order to register online, you will have to visit the official website of at http://ceoorissa.nic.in/main.asp
But before that you need be a registered user. If you are a first time voter then visit the link http://eci-citizenservices.nic.in and register yourself. Since this is your first time, click on the "New User Registration" option. You will need to fill in your valid email ID and mobile number.
Once you enter the above mentioned details and click submit, you will receive a verification code. You will have to enter this code on the page where you registered and click on verify. You will be directed to a new page where you will again have to enter the verification code. After entering the code press "Proceed" button.
You will now be directed to a page which will show the Form 6 which is for those who are registering for voting for the very first time. Fill in all the details carefully.
Once you have filled in all the details and submitted/uploaded relevant document proofs, submit your form. On successful submission of the Form-6 you will be given an "Application ID Number". Save this number as it will be required when you want to track the status of your application in future.
Verification of Odisha Voter Documents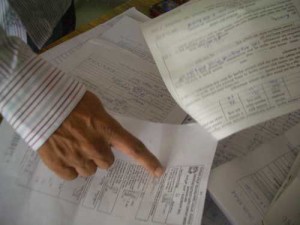 The Electoral Roll Officer of your area will do verification. Once it is found positive then you will receive your Voter ID Card. The ID number which you received can be used to confirm whether the verification process is completed or not.
Voting is a powerful weapon in the hands of the common man. The country is being swept by a wave of change. So don't waste this golden opportunity to contribute to the change. Go ahead and register yourself and be the part of this change.