Elections in Mumbai are truly a spectacle. The city is home to a large number of political outfits that caters to wide range of voters that live in it. Not only that even the outcome of these elections is more or less a reflection of the rest of the state.
Mumbai is also one of the major cities of India which plays an important role in Indian elections thanks to its huge population.The city with its multi cultural facet offers a wide range of voters. These voters have their own choices and preferences which they want to win in elections. The voter ID card Mumbai gives them this option.
Voter ID Card Mumbai Online Application
The process to get Mumbai voter ID card online is quite easy. You will have to go to the official website of the Maharashtra state elections commission. The site has a separate section for voters to register for voter ID card online. Once you click on it you will be taken to a page which shows a list of all the election forms. Click on Form 6 as that is the form you need to fill to register for voting.
Clicking on it will take you to a page which requires you to enter your mobile number and email ID. Enter both the details and click on "proceed" button. You will receive a confirmation code.
To start registration you will need to enter this code and then proceed to fill the form. Enter all your personal details in the form. You will also need to keep a scanned copy of address proof, age proof, photo proof and passport size photograph. You will be required to upload these copies during registration.
Once you submit the form online, a verification process takes place. If it is successful, you will get your Mumbai voter ID card in less than 45 days.
Voter ID List Mumbai
Voters list is the list of all the people of a constituency who are eligible to vote. It is very important that your name must be there in the voters list otherwise you will not be allowed to vote on the election day even if you have a valid voter ID card.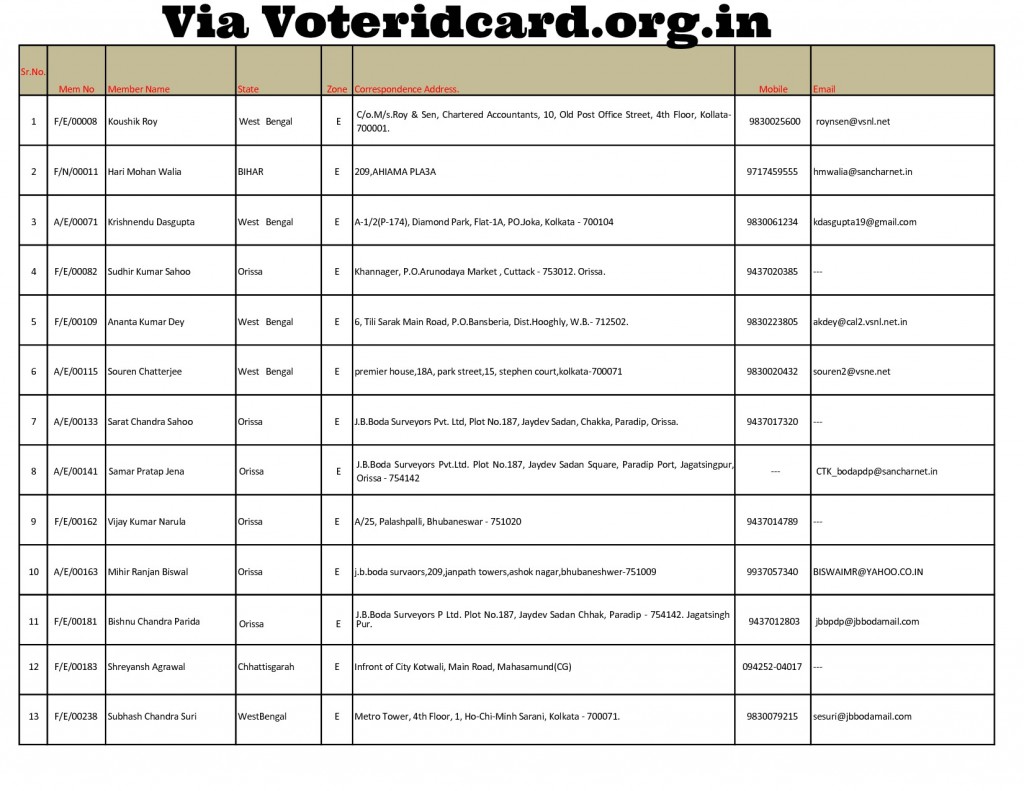 If you are a Mumbai resident it is your responsibility that your name is present in the voter ID list Mumbai or else you will not be able to cast vote. You can check whether your name is in the voters list on the Maharashtra election commission website.
There is a separate section which allows you to search your name in the list using either application ID or your name. If English is not your preferred language then you can also search the list in Marathi.
If you choose to search using ID or name then you will be asked to your city name (which in this case will be Mumbai) and ID card number.
You can also make changes or update information related to your Voter ID Card in the voters list of your constituency in Mumbai by simply filling up Form 8.
Election Commission Of Mumbai
Conducting elections in one of the biggest cities of India is no easy task. But that is exactly what the state election commission of Mumbai does. The commission handles one of the largest set of voters. It manages everything thing right from allocating assemblies to giving voter cards to even conduct campaigns to encourage people to vote.
Mumbai election commission works under the supervision of election commission of India. The commission also runs voter helper centres (VHC as they are also called) in urban and rural areas.
Mumbai Election Card
If you are residing in Mumbai and want to get an election card then you can visit the official website of Mumbai election commission. The website offers two methods of registering for Mumbai election card. You can either register online or offline.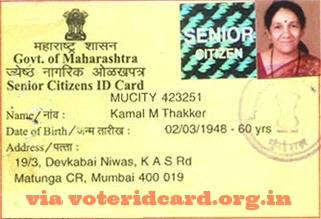 If you want to register online then the site has a separate section for it. Once inside that section you will need to choose and fill up form 6. Before you start your registration you will need to have a valid email ID and a registered mobile number. A confirmation code will be sent to you on your phone which you have to enter before starting to fill the form 6.
In addition to filling the form 6, you will also need to upload scanned copy of your photo and documents as required. On successful submission of the form a verification process will be done. Once this verification process is successful you will receive your election card Mumbai within a month.
If you want to get your election card offline then you have download the form from the election commission's site. You will have to fill it in your own handwriting, attach passport size photos along with soft copies of documents which will be required as age proof, address proof and ID proof.