The 2014 General Elections are to be held from April 07 to May 12 in 9 phases. However, eligible voters must not only have their voter card updated but also have their names listed in the voter list. There have been many issues regarding these two aspects as many voters need to change the address in the voter ID or update their names in the electoral roll of the constituency where they live.
With hardly any time left for the entire country to go into polls, the voter assistance booth for voter card inquiry have been introduced by the Election Commission of India (ECI). The chief Electoral Officers of each state and district electoral officers will monitor these booths.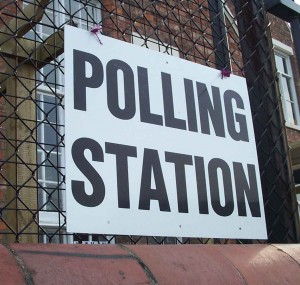 So, if you are from Burdwan district in West Bengal, you can easily visit one of such kiosks to find out how to vote without voters registration card or what steps to take up for registration of voter ID card, especially if you are a new voter and have just crossed your teens.
Voter Assistance Booth in Burdwan District
There have been issues regarding voter list and voter card in many places, including Burdwan district. The Burdwan district administration will set up the voter assistance booth for voter card and voter slip registration and distribution till the elections. According to the Burdwan District Magistrate and District Election Officer Saumitra Mohan, the booth will be monitored by female staff only. It will help in a number of ways, such as:
Registration of voter slips to vote this election
Updating names or errors in the voter list
Seek answers to any questions regarding elections
…Women-centric booth will encourage women and new voters to freely visit the polling stations and seek answers to their query. The CEO has initiated various ways to encourage voters to get true information and tips on elections and how to vote in a polling station.
Education and Communication Campaign
In a bid to invite new voters and reluctant voters, the district administration is all set to introduce programs to increase voter awareness among voters so that each and every voter participate in the elections this year.
Addressing Vulnerable Pockets
In many areas, there has been low turnout of voters in earlier elections. Many such pockets have been identified in Burdwan district. Rigging, violence, lack of voter cards or absence of names in the electoral roll were the major issues which kept eligible voters away from polls.
There will be officials on behalf of the District Election Officer to educate and inform voters in and around Burdwan. The team will especially provide tips on how to vote without voter's registration card. You need to visit:
Voter Assistance Booth and show your identity card, age proof, and address proof documents
… Voters slip will be issued to you on that basis by a lady polling officer. This slip will enable to update the name in the voter list as well. The voter slip provided to the voters will have name, polling station name or number, and room number for the voter.
Polling with Care
The voter assistance booth will also have drinking water facility, sitting arrangements for senior citizens, helpdesk for voters to guide them to the polling rooms, sunshades, first aid kit, toilet facilities for voters, etc during the polls.
The political parties will not be allowed to set up their kiosks near the polling stations or issue any voter slip to the voters. This was part of the campaign by the Election Commission to ensure that the 2014 election be free and fair – without any interference from the political parties.
Polling will be accomplished in 5 phases in West Bengal and on April 30, Burdwan East and Burdwan Durgapur will go into the polls. This will be the 3rd phase in which Burdwan voters will get the right to exercise their franchise.
So, make sure you have visited the voter assistance booth for voter card registration or registration of a voter slip to vote for this General election.