Andhra Pradesh Voters List
The Andhra Pradesh voters list includes the name of all the voters who are above 18 years of age and can vote. It is important that a voter's name features in this list or else he/she will not be allowed to vote under any circumstance.
This list is prepared by electoral Registration officer of every assembly. It consists of all the people who are eligible to vote in that particular assembly or constituency. Every year this list is revised and updated to include all the first time voters. This list also shows all the updates and changes made by the already registered voters in their card.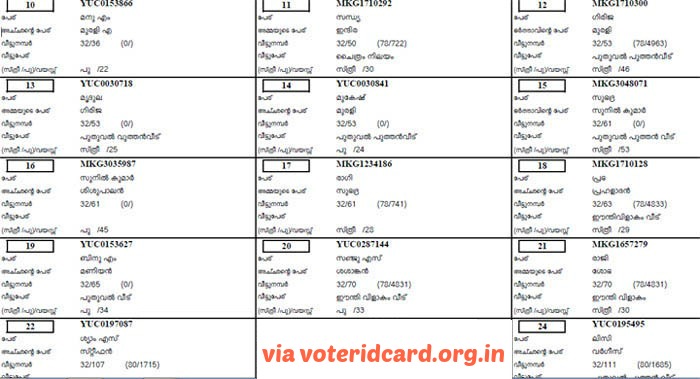 The procedure of applying for voter list Andhra Pradesh is very easy. All you have to do is fill up and submit Form 6. If you are an NRI then you will need to fill up Form 6A.
Chief Election Officer Andhra Pradesh
The CEO AP is one of the most efficient election commissions in India. It manages and oversees the conduct of elections in AP. The commission is working under the supervision of Indian election commission.
The enormity of the achievement of chief election office Andhra Pradesh can be gauged from the fact that he oversees the elections in 294 constituencies spread across 66, 964 polling booths over 4 regions.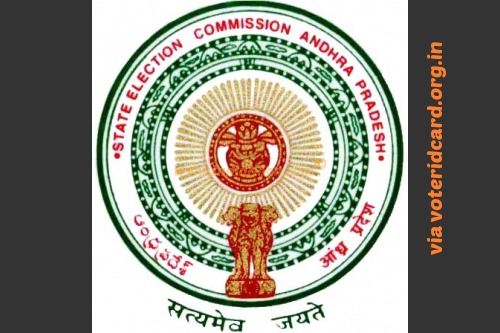 Not only this, the ceo also prepares electoral roll of the Andhra state, issues various ID card related to elections as well as put into practice the code of conduct of elections.
Keeping with the changing times, the CEO AP also has a website for Andhra voters. The site is an all inclusive portal of information related to elections including Andhra Pradesh voters list. Whether you are a voter or a candidate, everyone will find something or the other useful on the site.
You can also find lists of all the Block Level Officer (BLO) across the state. Besides you can also track who your Electoral Registration Officer (ERO) is. All these combine to make the Andhra Pradesh chief election officer one of the most popular in the country.
Voter ID Card Andhra Pradesh
The AP CEO has made it convenient for the people across the state to register for voting. There are two ways for anyone wanting to get a voter ID card Andhra Pradesh; online and offline.
If you want to register for voter ID card online the process is very easy. The prospective voter has to go to the official website of the election commission to get their voter ID card Andhra Pradesh. He/she must also have an account to register on the site. In case they do not have, they can do so by using their mobile number and email ID.
Once registered, the applicant can log in to the account. To register for Andhra Pradesh voter card, a person needs to fill up Form 6. During the registration process, the applicant also has to upload scanned copy of passport size photo and scanned copy of documents that will be required as age proof, address proof and identity proof.
After the form is submitted successfully, you will be given a unique number which is also called application ID. The registration process is completed when a Block Level Officer (BLO) comes to your place of residence and verifies all the documents. You also have to sign on the form in front of the BLO. Once the verification process is complete, you will receive the voter ID card within 30 to 45 days.
If you want to apply offline, you will have to download form 6, fill it, attach passport size photo and Xerox copies of documents mentioned above. Once you have submitted the form to ERO, you will be given an acknowledgment slip You will have to show this slip on the day when your card will be issued to you.
Voter ID Card Andhra Pradesh Status
The wait for voter ID card can be anxious and tedious too. So if you are keen to know what the status of your card is, then AP CEO has provided the solution for it.
It has provided "Know Your Status" feature on the homepage of its website. Clicking on it will take you to a new page. You will be asked to enter certain details. If entering them, hit the submit button and you will be shown you voter ID card Andhra Pradesh status.
The Andhra election commission has gone a step further. It has created its very own Android mobile application which can work on any smartphone. The application is available for download on the official website.
In addition to finding voter ID card status Andhra Pradesh, the voters can also find out about polling station and ERO of their area using a mobile phone. They simply have to send an SMS on 9246280027 number and they will get the required details.
Voter ID Card Andhra Pradesh
A voter ID card is a priceless document anyone can own. When it comes to state like AP, the people of the state can greatly benefit from it. For those living in remote areas the card is nothing short of being a blessing.
First and foremost, the voter ID card Andhra Pradesh confirms its holder as a bonafide Indian citizen. The card enables even those people who do not have a house at all and are living on streets to have a authentic ID proof.
Andhra Pradesh voter ID card can be used at many places as a genuine ID proof. The card can also be used as an ID document when applying for passport or driving license. For those living in far off areas, the card gives them an opportunity to contribute to nation's welfare.
Election Commission Of AP
The election commission of AP is an autonomous election body which was founded in 1994. All the local body elections that are held across Andhra Pradesh state are conducted by this commission. The commission oversees Gram Panchayat, Zilla Parishad and municipal corporation elections taking place across the state.
Not only that, the AP election commission also handles election personnel selection, notifications, circulars, tenders, press releases and orders.