We all know that having a voter ID card is a means to get you identified at the polling booth in order to be able to cast vote. Of course you can always show some alternate ID proof, but still you need your name in the voter's list. However, the name and details on the voter's list will be the same that you have on your voter ID card. If these details are incomplete or wrong; you will face some trouble during voting. Even if not at the time of voting, election card is also an important ID proof and thus any incomplete voter ID card details will be some sort of an issue at some stage. Well, so how to fix it if you have received an incomplete Voter ID Card? Let's have a look.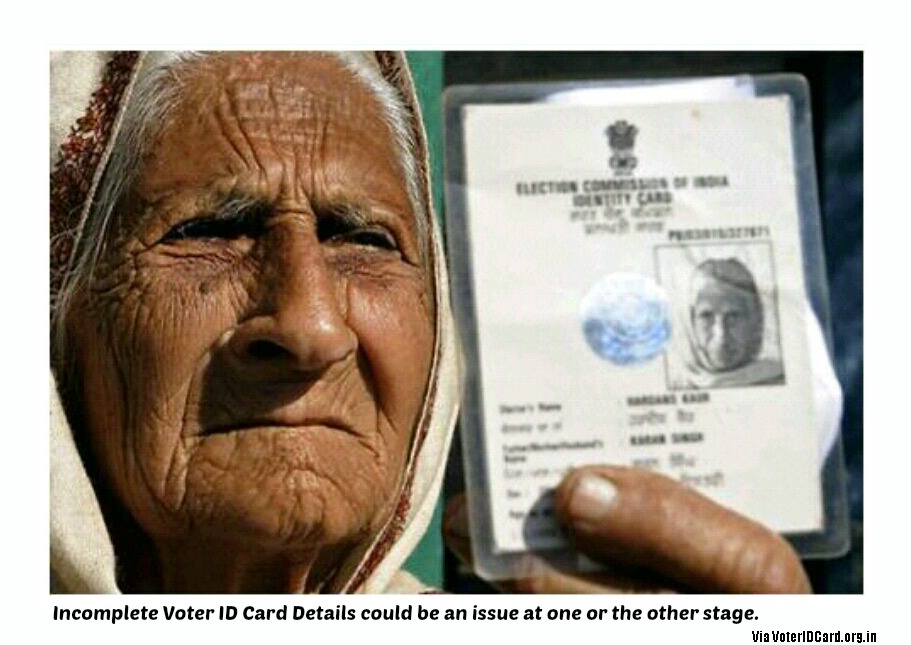 The procedure is actually simple and not much time consuming. It can be done by submitting the form personally to the local ERO or sending it by post or doing it online, whatever suits you. For that you need to visit your local ERO and get the FORM 8 and fill it up with accurate details and current EPIC number. You can also alternatively download it from your state electoral website. In case you do not know your state electoral website, you can visit www.eci.nic.in and look for the 'link to state CEO' and check it there. Once downloaded you can either fill the form online or can take a print out and fill it up the traditional way. In any case the details remain the same and these are the important things that you need to be sure to fill in rightly, as mentioned below.
The form will carry 4 parts: I, II, III, and IV. Part I will require your name and personal details like age and sex etc. In Part II you will need to enter your residential details and in Part III you will need to enter your current EPIC or election card details, mainly the number. Part IV is where you need to mark up the details you wish to complete or correct. From the option tick the detail that is wrong or incomplete, for example if your name is incomplete just tick on the option for My Name. Remember when you fill in PART I and II, you need to fill the accurate details as these will serve as a basis for correcting or completing your voter ID card details and update your election card.
Do remember to fill the receipt and acknowledgment parts of the Form 8 and submit the same to your local ERO along with your documents such as ID proof/Age proof and residential proof. You can even post the same to the ERO. If you have filled up the form online, there is an option to attach the documents as scanned copies along with the application and submit it online and same will be downloaded by the concerned officer and processed.
Post the submission process, the Booth Level Officer or BLO will carry on the verification process and once complete will send the updated voter ID card with the completed details.
Image-DieHardIndian