In collaboration with the Election Commission of India, the IT department is working towards the development of an e-postal ballot system. The system will enable ballot electronic delivery. This will be highly beneficial for the remote voters. This option of electronic delivery of blank ballots to the voters will enable the overseas voters, voters on election duty and the like to exercise their power. The system has been proposed, considering the right of remote voters.
E-delivery of Ballots by Election Commission of India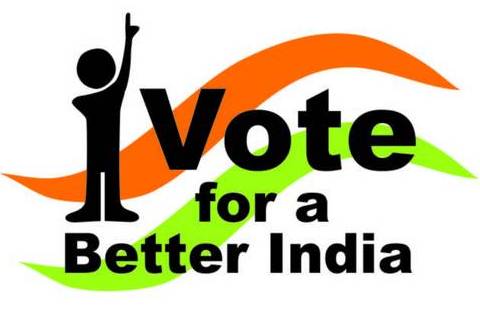 The proposed system is to provide a one way electronic delivery. Electronically, the ballots will be delivered to remote voters, including overseas voters, voters on election duty and any other voters who are notified by the ECI. The voters may then download and print the ballot. In order to convert the blank ballot into a vote, they are supposed to mark their choice and further seal the ballot. Sealed envelopes containing marked ballots must be put into another envelope, along with required declarations, as per the procedure. These are to be then mailed to returning officer, using the postal system.
Under the Communications and IT Department, C-DAD (Centre for Development of Advanced Computing) is developing this delivery system. Presently, the system works in a one-way manner, i.e. only delivery of blank ballots is being done to remote voters. Yet, there are clear chances that in future, the system may be developed to work both ways – delivery as well as e-receipt of ballots. It is being predicted, that the system will be used by overseas voters, services voters, voters on election duty and any other eligible voters as may be notified by the Election Commission.
---
Register Online for Voter Card – Click here 
---
Authentication of voters using this system will be done by mobile number and email. According to ECI official, duplicate votes can be detected by the returning officer, without loss of security of vote or association of voter. Such duplicate votes may be invalidated immediately, even if second print of ballot has been taken or the ballot has been photocopied by voter. Before final implementation of this system by the Election Commission of India (ECI), a committee of security experts will evaluate the C-DAC design. At present, proxy voting is only allowed for personnel of the armed forces. With implementation of this system, other remote voters will also be benefited.
Committee constituted to develop e-delivery system for Ballots
An inter-ministerial committee constituted in May 2014 by ECI examined the feasibility of different options to enable offshore voters to exercise their right. It had representatives from the Ministry of External Affairs, Law ministry, Ministry of Overseas Indian Affairs, etc. The committee was also given the responsibility of taking into account, the security, ballot secrecy, misuse, operational and logistical challenges, in the report. In pursuance of the report submitted by the constituted committee, in February 2015 a panel of technical experts was established. The responsibility of the panel is to help in designing IT too, to assist C-DAC in the development of e-delivery solution for sending ballots to NRI as well as service voters. It has to recommend IT application development strategy for implementation and also monitor it.
---
For more Election Commission news and updates – Click here
---