If you are wondering how to get Voter ID Verification in UP, this is the right place to find out about the whole method to carry out. While you would be looking forward to Vote, you need to be first registered as a Voter and have a verified Voter ID Card. A voter ID card acts as an address as well as an identity proof. The Election commission of India issues the voter ID cards also known as the Electoral Photo ID Card (EPIC). The verification of voter ID card involves a physical verification of your address and other related information by the Block Level Officers or the BLOs. It's impossible do it online since it involves a visit by officials. If you are searching for the methods to get a Verified Voter ID Card as a citizen of UP, then here is a simple process explained below.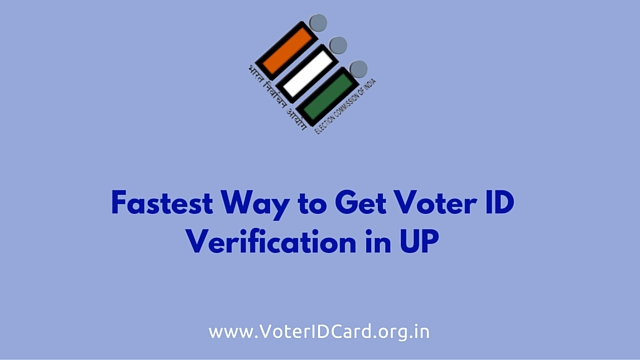 Here are the steps to go through if you want methods of Voter ID Verification in UP.
Voter ID Verification in UP:
Basically Voter ID Verification is a process wherein the officer from your Electoral Office or the BLO will personally visit and verify the applicant's details, address and identity. Only once they are satisfied with the authenticity of it, they will go ahead and register the applicant as a voter and issue the Voter ID Card.

So if your Voter ID is not verified, you cannot vote. And there is just one way to get a verification and that if the physical way wherein the ERO will visit. There is no Online way to verify.
So if you need a Verified Voter ID Card in UP, there are 2 ways to register for it first:

Online Registration for Voter ID Card
Offline Registration for Voter ID Card
Registering 

Online Method for getting a Verified Voter ID Card:
To register for getting yourself a Verified Voter ID Card online, here is the simple process.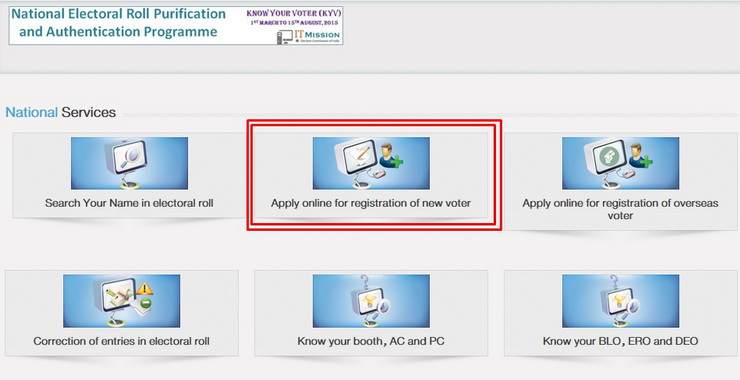 Fill in all the correct details which cannot be changed later like your first and last name, city, and other mandatory details.

Once you are done, upload the documents alongwith the application and submit.
Click here for the List of Documents for Voter ID Application.
Once you successfully submit the application, the BLO officers would come to your home address for verification.
Offline Method for Voter ID Verification in UP:
If online submitting seems a tedious task to you, then it's easy to apply offline too.
Simply download the form mentioned in the link here.
Fill in the form with all the required information like first name, last name, permanent and temporary address, etc.

Go to the nearest Election Commission Office and submit the form there.

The next step would be the voter id verification which would take place soon after you submit the application form.

Retrieve the list of BLOs from the already mentioned link (click here

).
Once you check this list, it is quite easy to contact the officers for voter id verification in UP.
Hence it is a boon that the Constitution makers had provided us in the form of voting rights. And it's must for every responsible citizen of the country to get a voter ID card.
The above article clearly puts down easy ways of voter id verification in UP. In case of any other questions or queries, feel free to explore our website. Certainly your doubts would be resolved.