Unless you have been sleeping for past few days, you couldn't have missed the dramatic war of words that took place on the social site Twitter. Sunanda Pushkar, wife of Indian politician Shashi Tharoor had an explosive word barrage with her husband's alleged love interest Mehr Tarar.
But who is this third woman in the so called love triangle? With only bread crumbs of info available on the net, we give you a detailed bio of this Lahore based journalist cum editor of Pakistani national newspaper daily Times.
Childhood and Education
Mehr Tarar was born on 2nd of March in 1968 in Lahore, Pakistan. From her childhood days she always had a fascination for writing. She did her schooling from a convent school called Presentation Convent Sargodha.
The Pakistani journalist cum editor then pursued further education from Kinniard College which is based out of her hometown Lahore. In the year 1991 she completed her M.A in English literature.
She moved to US for her further studies. She completed her degree in journalism from the West Virginia University, West Virginia, United States. She has a 13 year old son too.
What She Does?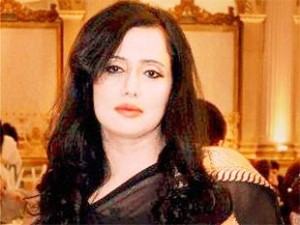 Mehr Tarar is a co editor of Lahore based Pakistani national newspaper Daily Times of Pakistan. She is one of the most acclaimed authors from her country. She is also a well known columnist. She has been working with Daily Times for past three years.
Her writing reflects her supreme leadership qualities. This has enabled her to make the transition from being a columnist to co-editor of the popular Pakistani national newspaper.
Hobbies and Interest
Mehr Tarar is a sports buff too. This is obvious from the fact that she religiously follows different sports like cricket, football and baseball. Her favourite football club being Manchester United as well as Barcelona and her favourite baseball team is New York Yankees.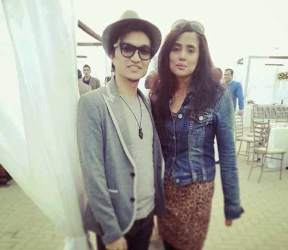 The  senior editor of Daily Times is also a fan of Indian master blaster Sachin Tendulkar. Besides Pakistan, her other favourite cricket team is Australia. Her other interest are movies (Hollywood and Bollywood); Amitabh Bacchan being one of her favourite actors.
She draws her inspiration from around the world. People like Hollywood actress Angelina Jolie, Indian author Arundhati Roy.
The Indian Connection
Mehr Tarar's most popular claim to fame in India is unfortunately not a pleasant one. Little did she might have realized that her meetings with Shashi Tharoor in few Dos in Delhi would come back to haunt her. Although there is little doubting the charm of one of the popular Indian politicians on social media 
The alleged affair she was supposedly having with the Indian minister did not go down well with his wife Sunanda Pushkar. The matter came to head eventually when a war of words broke out between Meher Tarar and Sunanda Pushkar on popular micro-blogging site Twitter.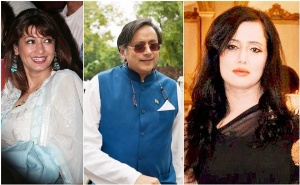 She was also alluded to as being an ISI agent, which has been vehemently denied by the Daily Times editor.  Although Shashi Tharoor claimed his account has been compromised, it was too little too late as the damage had already been done.
As things stand right now, the woman who brought Mehr Tarar into Indian limelight, Sunanda Pushkar has sadly and shockingly passed away this past Friday. It could not have gotten more ironic.
You can find Meher Tarar on Twitter at https://twitter.com/MehrTarar  as well as on Facebook here.