The state of Jammu and Kashmir has not been left untouched by the euphoria that has gripped the nation. Post the victory of Aam Aadmi Party (AAP), the common has found their voice.
The people from Jammu and Kashmir too want to be the part of this change by participating in elections. Just like rest all of the Indians, the residents of the state can also register online for voter ID card. The election authority of the state has their own website for this purpose.
The Process Of Registering Online
In order to register with them, visit their website http://ceojk.nic.in . On the home page click in the "Online Registration" option. You will have to fill in Form 6 in order to register for the card.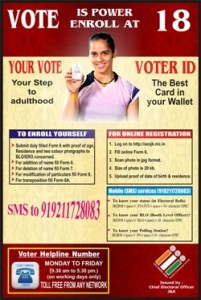 Carefully fill in all the necessary details that have been asked in the form. Make sure all the details are correct otherwise any incorrect information might lead to cancellation of your registration. You will also need to upload your photograph.
There are certain conditions that your photo must meet. Your photo should be either scanned or digitally clicked or both. It should be taken in portrait mode showing only your frontal view. The photo size should be 20kb at the max and should be in JPEG format only.
After uploading your photo, you will also have to upload supporting documents as required by the election commission. These documents must be in PDF format only.
Fill in your mobile number. Do NOT skip this step. It is compulsory that you should enter your mobile number. Once all the details are entered, press "Submit" button.
Once the form is successfully submitted, you will receive an SMS which will contain a verification code. Now enter this verification in the box which you get on your screen after submitting the form.
What To Do After Submitting Form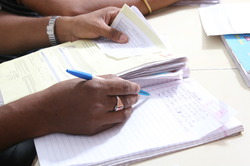 Take a print out of the registration form and the receipt. After few days the Booth Level Officer (or BLO) will visit you to verify all the documents, and the information that you submitted during online registration process.
You will have to keep the following documents ready with you to give it to the BLO.
Residence proof (these could be driver's licence, ration card, bank pass book or anything that will confirm that your address is genuine).
Age proof (birth certificate, school leaving certificate. These documents are required only for those registering voters who are aged between 18 to 21 years).
If you are a student then you will have to have Declaration in Proforma in Annexure One.
On the verification of the relevant information, you will receive your Voter ID card after few days.
If you don't want to hand over the documents to the BLO then you can send the relevant documents (as mentioned above) along with the signed application form to the BLO.
Handy And Important Information You Must Know
In case you do not know or want to find out who is the Booth Level Office of your area then visit this link http://ceojk.nic.in/claimforms/auth_pages/frmblodetails.aspx
You can find out ERO of your area here: www.ceojk.nic.in/ERO_AERO.htm
If you are not an avid internet user then you can just send an SMS to 919205001710 in the following format: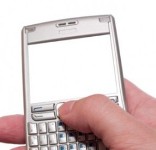 JKERM <space> BLO <space> <your 10 character EPIC card number>
This is all you got to know and do if you want to register online for voter ID card in Jammu and Kashmir.