Indians are a hard lot to please. Except movies and cricket, very few things catch their attention or imagination. One of these is the latest blue eyed boy party called Aam Admi Party. Perhaps it symbolises the coming of age of India and Indians. We delve into what makes AAP the common man's first choice.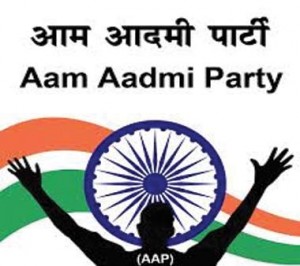 Core Values
One of the biggest advantages that AAP has over its major rivals are its core values. And it all starts right at the top. The party leader Arvind Kejriwal is a man with clean image and reputation. This sets the tone for other party members to follow which eventually goes right to the roots.
The foresight of the party leadership right at time of its inception meant party was always clear with what it intended to achieve as and when it came into power in Delhi. This determination showcases another outstanding quality of the party and its members.
No hierarchy. Only caliber and performance matters
A causal glance through the results of the Delhi elections clearly shows that people want capable administrators with great caliber. By blooding in young and ambitious minds, party has clearly shown that its doors are open for anyone who possesses these qualities.
Everybody has a chance to make a difference
The transparent recruitment process definitely won a lot of public admiration and their hearts. This has resulted in the recruitment of candidates with a clean image and no criminal past. This has given a lot of hope to honest, and hardworking common man who wants to join the administration to make a change.
The members list of AAP is quite a sight in itself. No other party has such an incredible and varied pool of talented people working for it at any one given point of time. From the chairperson of Royal bank of Scotland to former congress youth leader Alka Lamba to danseuse Mallika Sarabhai to TV journalist Ashutosh Rana, the all embracing nature of the party for the talented is there for all to see.
Keeping in touch with changing times
One of the most outstanding aspects of the AAP's campaign was its adaptability. Unlike most of the other big parties, AAP did not have the benefit of huge followers. So it goes out there and starts connecting with people at ground level. The party found an immediate connection with the people and vice-versa. This turned the whole Delhi political scenes upside down and changed the political equations drastically.
Jhaadu-The symbol of change
Last but certainly not the least is the now iconic Jhaadu (broom) symbol of the party. Our analysis of AAP's symbol shows how the party's aim and agenda was convincingly portrayed by its symbol & how people could relate with it.
How to become AAP member
There are four ways to enroll for AAP party membership.
You can either go to the party's website to enroll for the membership here.
The party volunteers will come and help you register with the party.
You can register through SMS by sending an SMS on the number 07798220033.
You can also give a missed call on 07798220033.
We conclude this article by saying "AAP aaye bahaar aayi" is what most Indians must be feeling.