According to ECI, the Bihar Assembly Election will held in October-November during the festivals in 4 to 5 different phases. With almost 2 more months left, all the leaders and their parties are toiling hard to publicize about their achievements and oppositions weakness, corrupt practices & unfulfilled promises. This result of this election will decide the fate of Bihar and its people, and so it is not only a test for these parties but also for the people of Bihar.
To help you in deciding which party or alliance is the right choice for Bihar, we have published many posts related to Bihar Assembly Elections in the past along with some unknown facts of biggest well known faces of Bihar Politics to give you insight of these leaders life.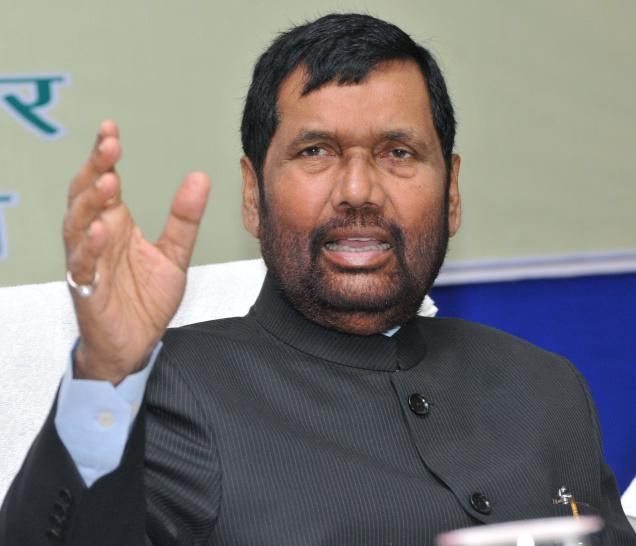 Bihar Assembly Election: 7 Lesser known facts about Ram Vilas Paswan
Till now we have posted some less known facts about Nitish Kumar, Lalu Prasad Yadav and others. Today in this article we'll provide you some insights of LJP Leader and current Food and Agriculture Union Minister "Mr. Ram Vilas Paswan."
1. He has a Guinness World Record:
Lok Janshakti Party (LJP) president Ram Vilas Paswan had made it to the Guinness Book of World Records by winning an election with the maximum number of votes in one Bihar Assembly Election from the Hajipur Lok Sabha seat that he represented in Parliament for several years.
2. He married twice:
Paswan married Rajkumari, his first wife in the 1960s and she was still his wife when he became MP for the first time in 1977.  Paswan mentioned the name of his second wife Reena who was an airhostess from Haryana and whom he married in 1983. He has 2 daughters (both married) from his first wife while he has a son and a daughter from his second wife.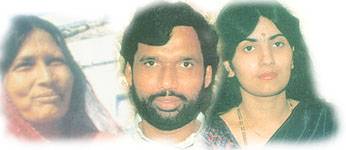 3. Arrested during the emergency:
In 1975, when emergency was enforced in India, he was arrested for opposing it and spent the entire period in jail. He became one of the member of Janata Party after being released from jail in 1977 and for the first time won the election to parliament on his own ticket by highest margin for which he owns a world record.
4. Has been a part of Council of Ministers under 5 different Prime Ministers:
Paswan has served as a Union Minister under five different Prime Ministers and holds the distinction of continuously holding on to a cabinet berth in all the Council of Ministers formed since 1996 (as of 2009). He also holds the distinction of being part of all the national coalitions (the United Front, the National Democratic Alliance and the United Progressive Alliance), which have formed the Indian Government from 1996 to 2009.
(Source: Wikipedia)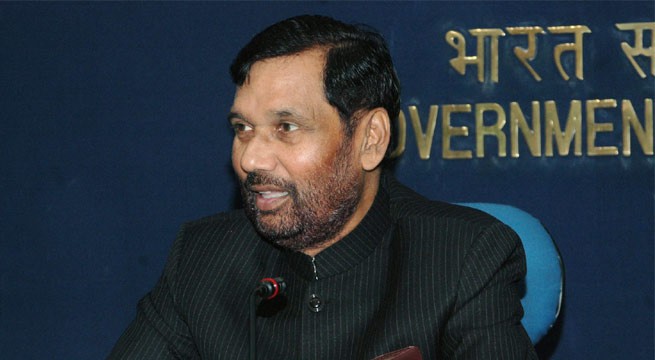 5. Had Resigned from his Union Ministerial Portfolio:
Paswan, holding the portfolio of Coal and Mines, resigned from the Vajpayee Government over the Centre's failure to check recurring Gujarat violence. He asked four members of his party – Lok Janshakti – to vote against the Government on the censor motion on Gujarat in the Lok Sabha.
6. Messiah for Sikh in 1984 Riots:
Elders recall with pride the role played by Ram Vilas Paswan in the October 1984 anti- Sikh riots in Delhi following the assassination of Indira Gandhi. As a frenzied mob attacked the taxi stand mostly resided by Sikh drivers, Paswan came to their rescue as a messiah. He didn't only rescue them but also provided them shelter in his own house. The Sikhs were too terrified at that time when Paswan did this daring act which was said to be motivated from his Second Sikh wife. His selfless effort had saved many innocent lives.

7. Bandit Queen "Phoolan devi" was his sister:
Paswan was born in a family of "untouchables". Paswan says his birth in a "Dalit" family, which has been untouchable, helped him primarily because "I can understand the feelings of the downtrodden and poor sections of the society". The late "Bandit queen", Phoolan Devi, had adopted Paswan as his brother and tied "Rakhi" round his wrist every year.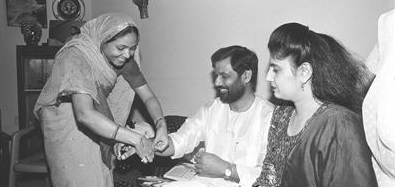 We hope you liked the post. We have been covering the Bihar Assembly Election and the things related to it. If you have any doubts with regards to Voter ID Card or Eleciton etc, feel free to leave us a comment.