Bihar Assembly election is round the corner as they are to take place at some time in October – November, the situation has become quiet wearisome for the parties in strife.
Ambitious Allies Hurting BJP's Plan of Winning Bihar Assembly Election?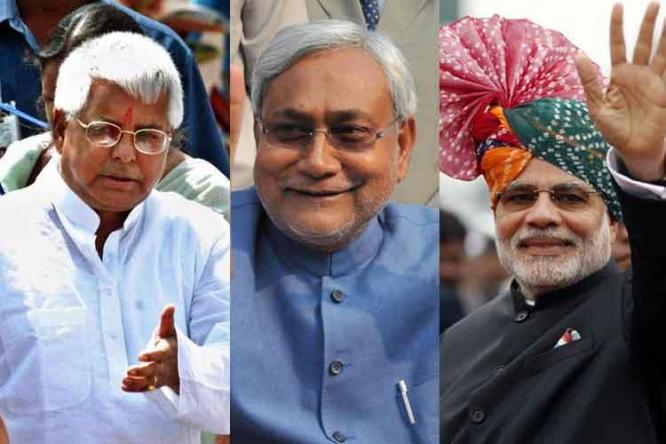 The old allies of BJP which are JDU and RJD have combined in order to safeguard their stronghold in Bihar. Also, with days to go before the Vidhan Sabha elections, Congress jumped in as another ally to prevent BJP's blitzkrieg. At present, BJP is leading NDA. With all the parties such as LJP, RLSP & Manjhi onboard , the quest for Bihar doesn't seem easy.
The alliance of JDU-RJD has projected Nitish Kumar as its chief ministerial contender. However, the NDA has till now decided to not to go straight into the battle and will rely on the "charisma" of Narendra Modi owing to which BJP emerged victorious in the state 2014 elections. It has been one and a half year that BJP had displayed such a strong electoral performance, naturally the party has set its eyes on winning a massive of 185 out of the total 243 seats in Bihar. In the last few weeks the major headache for the party has been its allies who are demanding seats which are not in proportion to their strength in the state which has certainly put the party's plan of winning Bihar assembly election in peril.
Also Read: Bihar Assembly Elections – SWOT Analysis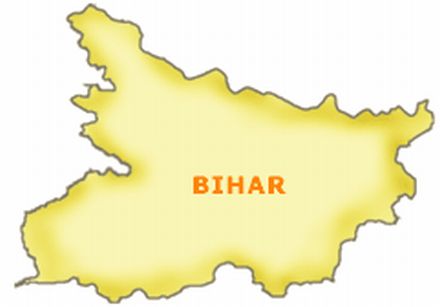 Moreover, there are Some constituents of the NDA which have given hints that they would not withdraw from claiming the chair of the Chief Minister even if the largest party is BJP.  In fact, much to the dismay of BJP leaders and other NDA partners, The Rashtriya Lok Samata Party has already passed a resolution which has announced Union Minister of State Human Resource Development Mr. Upendra Kushwaha as the chief ministerial candidate for Bihar elections.
The former Bihar chief minister "Jitan Ram Manjhi" is also influencing NDA and is vowing to throw Nitish Kumar out of power. Hence, the BJP will have to deal with one more ambitious ally along with Lok Janshakti Party and Union Minister of Consumer Affairs, Food and Public Distribution "Ram Vilas Paswan".
Kushwaha's RLSP has stipulated a number of 67 seats while LJP of Paswan is demanding 74 seats. Manjhi's Hindutani Awam Morcha has not yet come out with a demand but there are enough hints that the former Bihar CM will also haggle for a good portion of seats.
---
Recommended Read: 7 Things about Ram Vilas Paswan you NEED TO KNOW
7 Things about Lalu Prasad Yadav you NEED TO KNOW
---
Manjhi who belongs to the Mushahar community, is projecting himself as a dalit leader and his entrance to the NDA has infuriated Paswan who claimed to be the tallest Dalit leader in Bihar.
In addition to this, The RLSP is facing an internal feud with its chief who is Upendra Kushwaha and MP of Jahanabad 'Arun Kumar'. While Upendra Kushwaha got the RLSP to pass a resolution which was also backed by Arun Kumar to name him as the NDA CM candidate' looks like in the last few days the latter has designated that he may not back his party boss for the post. A statement made by Arun Kumar is "batasha ke liye mandir nahin torenge". The comment is looked upon as developing a soft approach towards sharing of seats for Bihar assembly election unlike Kushwaha who is fanatical about driving a hard bargain.
Their difference is also a matter of caste as Kushawaha, a koeri is trying to become the mouthpiece of backward castes whereas Arun Kumar, who happens to be a bhumihar is fighting for the forward castes.
According to the leaders of the BJP, the claims of  Kushwaha of being the undisputed Koehri Leader has no basis because the majority of the community is with Nitish Kumar.
There are just a few months before the bihar assembly election and the NDA, in particular the BJP has not yet been able to come up with a leader who will match Nitish Kumar in terms of a clean image and credibility in Bihar. However, the opposition is targeting him for allying with the chief of RJD, Mr. Lalu Prasad Yadav, who used to be his bitter rival for a period of almost two decaded. Opposition has also claimed that the alliance of JDU and RJD will bring back "Jungle Raj 2" in the state.
The state leaders of BJP are also not yet united on one face for Bihar assembly Election and Prime Minister, Narendra Modi will be leading the battle along with Amit Shah, the president of the party. The momentum of Lok Sabha Elections may be permanently lost is the BJP is unsuccessful in forcing its partners to forget their inner differences and set their houses in order, as already a rough weather is being encountered by the party with the alliance of Nitish Kumar and Lalu Prasad.