For this Bihar Assembly Election 2015, we have decided to dedicate our time to provide you with the information that you may or may not know earlier, but definitely a less known facts about your local leaders who are not just anyone but a big name in Indian Politics. We intend to give you an insight of these leaders personal and political life which are not generally known to everyone, which result in you to know your leader better and cast your vote sensibly.
---
In the run up to Bihar Assembly Election, do check out the post on Some less known facts on Nitish Kumar
---
This post is dedicated to a well-known face of Indian Politics and once a fierce competitor of Nitish Kumar, who is none other than Lalu Prasad Yadav.
Bihar Assembly Election 2015: 7 Facts about Lalu Prasad Yadav, worth knowing

Listed here are the 7 different worth knowing facts about Lalu Prasad Yadav. Some of them you may know, some of them may shock you, but there is not denying the fact that he is indeed one of the most lively and colourful politicians we have around and a tremendous sport who can take a joke on himself in the right way.
1. He has 9 children, yes 9:
Lalu Prasad Yadav doesn't know his exact D.O.B and thus depends on the date printed on his certificates which is 11th June, 1948. He has a total 9 children's with seven daughters and two sons, just two short of his own cricket team 😉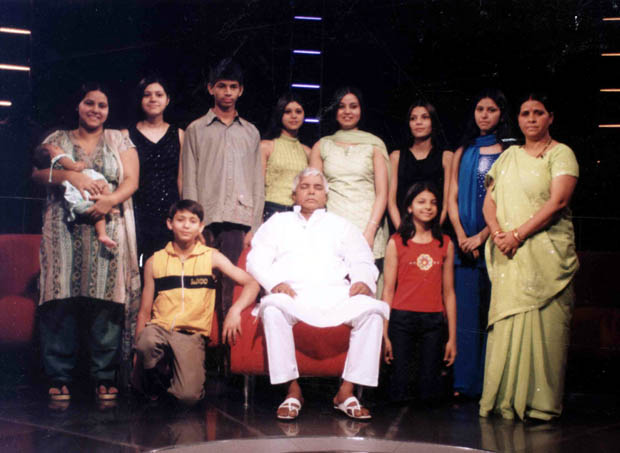 (Source: Wikipedia)
2. Bihar Assembly Electon Facts – Bihar was at its lowest under his government:
Lalu and his wife ruled Bihar for as long as 15 years despite of several ongoing corruption cases against him. This period was considered to be the worst for Bihar, not only for the peoples, but also for the economic, law & order and social rankings of the state, among other Indian States at that time. A lot of crimes, kidnapping and other illegal activities were on its top which ultimately results in his downfall.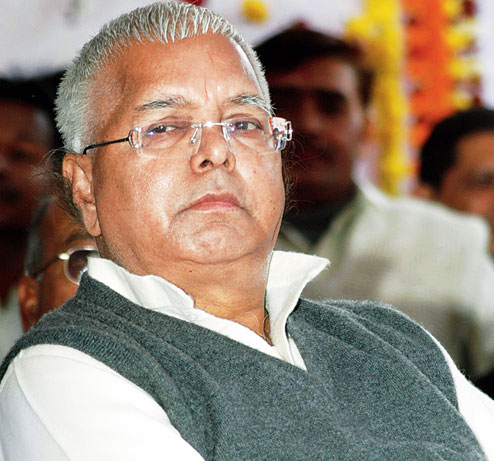 3. He got someone to dress up like Bin Laden:
In 2005, while going around for the Bihar elections, Lalu had a person who resembled Osama Bin Laden, dress up like him, and make anti-U.S speeches; this was a ploy for getting him Muslim votes.
4. He seemed to have reformed Indian Railways:
He was responsible for reforming Indian Railways after he becomes Railway Minister in UPA's government. Before him, Railways was not a profitable organisation. In his 4 years, he produces a total profit of around Rs. 250 billion in this organisation. This turnaround of railways was nothing short of a publicity for his image re-making. According to the CAG, it was the new practice of issuing a "statement of cash and investible surplus" that helped Lalu project a rosy picture.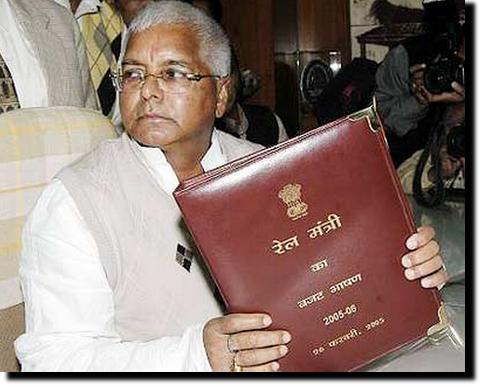 5. He received invitation from eight Ivy League Schools:
Lalu Prasad Yadav had got the invitation from eight Ivy League schools for lectures. He addressed over a hundred students from Harvard, Wharton and others in Hindi.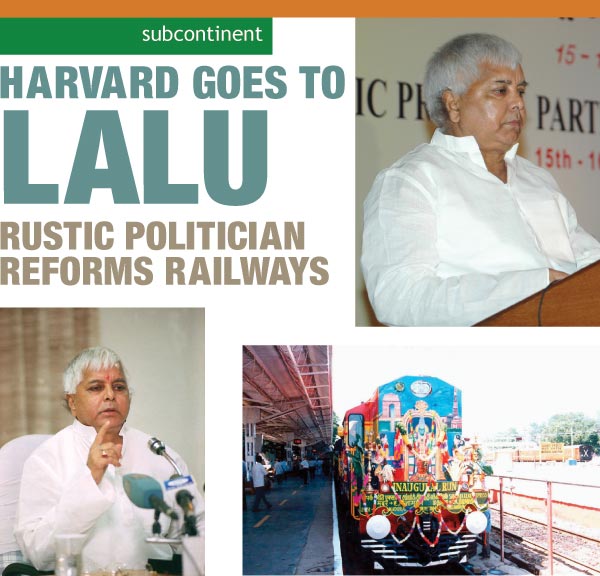 6. He conducted a unique cabinet meeting:
In a very less known fact, alike Nitish kumar he too had a book written on him by Sankarshan Prasad. The Book titled "The Making of Laloo Yadav: The Unmaking of Bihar".  In that book the author wrote about his unique cabinet meeting: "Never did it happened before by any chief minister of Bihar that the court was held by roadside under a tree. He also invited all his cabinet ministers and held the cabinet meeting on the village chaupal under open skies".
7. He is popular in Bollywood and a good sport:
Lalu Prasad Yadav too has a decent fan base and is popular in Bollywood. Current Member of Parliament Mr. Shatrughan Sinha, who is also a rival of Lalu Prasad Yadav, once said, "Had Yadav not been a politician he could have been an actor". Director Mahesh Bhatt has also gone to the extent of saying that he deserves to become Prime Minister of India. Because of his different accent and a fun character, many comedians like Shekhar Suman, Johny Lever, etc. mimicked him to which Lalu Prasad Yadav has taken in a very sporting way.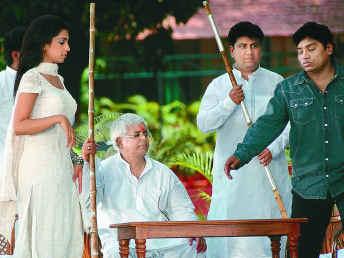 He also has a film on his name called Padmashree Lalu Prasad Yadav released in 2004 in which he made a special guest appearance.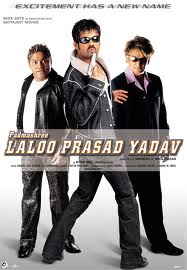 It is our continued efforts to bring you the updates, news and interesting happenings in the build up to the upcoming Bihar Assembly Election. We hope you liked this post.