As the Bihar Assembly election dates seems to be around the corner, the mood of the state is starting to change. As you comes out of the station or Airport in Patna and enter the main city, you will see the big hoardings of different political parties. Everywhere one will see discussion among different sections and ages of the society related to the politics, whether you are in Shops, Auto-Rickshaws, transport Buses, malls, universities, etc. New Registrations are being done by the new genuine and enthusiastic voters to enroll themselves in voters list and get their voter id card before elections.
All the different political parties has now buckled up for their election campaign (Please click on this link to know more). The major political parties in Bihar are JDU, BJP, Congress and HAM (newly formed). The prominent faces include Nitish Kumar, Sushil Kumar Modi, Jitan Ram Manjhi and Lalu Prasad Yadav. Though it looks more like a contest between Nitish Kumar, the current Chief Minister of Bihar and BJP.
Bihar Assembly election: Battle between Nitish Kumar and BJP

While several Parties and their leaders are contesting Bihar Assembly Election to command the Power of governing the State as Chief Minister, it seems like the contest is mostly between Nitish Kumar and BJP.
BJP as it seems to be all set with battle against United Janata Parivar in this upcoming Bihar Assembly elections. In this upcoming Bihar Assembly elections, current ruling party JD(U) and RJD had joined hands to tackle BJP which, in collaboration with its allies, had won 31 of the 40 seats in the state in the Lok Sabha polls last year. Party Head Amit Shah and Home Minister Rajnath Singh blown the bugle last month at an election rally in Patna. The BJP is eyeing 185-plus seats in the 243-strong Bihar legislative assembly along with its NDA allies, Rashtriya Lok Samata Party and Lok Janshakti Party. Looking at the nature of this Election, even the Chief Election Commissioner (CEC) Nasim Zaidi, called it as the "mother of all elections".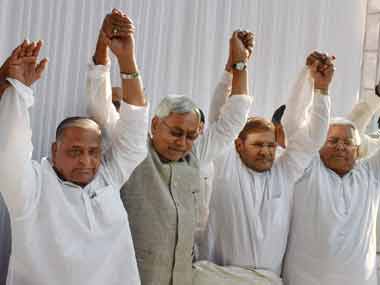 Bihar chief minister Nitish Kumar's Janata Dal (United) and former Bihar CM Lalu Prasad Yadav's Rashtryiya Janata Dal are among the six Janata Parivar parties including JD(U), RJD, JD(S), SJP and INLD which merged to form SJP under the leadership of Samajwadi Party's Mulayam Singh Yadav.
Looking at the current situation and at his point of time the BJP-led NDA is undoubtedly enjoys an upper edge position in Bihar because of two factors – anti-incumbency and caste arithmetic.
For the past 25 years, the state has been ruled either by Nitish or Lalu. So people of Bihar might just like to try out the BJP. Also it is most likely that the past of JD(U)'s and RJD's may haunt them and reduce their chances.
The Other Backward caste of Bihar accounts for about 32 percent of the electorate, which seems to be in favour of BJP. A report by the Centre for the Study of Developing Societies revealed that in the 2014 Lok Sabha polls, 50 percent of OBC succumbed to the BJP's charms probably because Narendra Modi belongs to a OBC – a fact BJP went all out to propagate, with stunning results.
In past elections, these OBC votes were one of the biggest plus point for Nitish as he won them over through panchayat reservations. But now as they seem to be in favour of BJP, the chances and OBC vote bank for SJP seems to be unproductive, even if half of OBC will vote BJP.
Sadly for SJP, with the exit of Jitan Ram Manjhi who belongs to Maha-Dalit category, it also forfeited the Maha-dalit vote for them. Maha-dalit accounts for 12 percent of the electorate. Jitan Ram Manjhi has held several rounds of talks with BJP and RSS bosses. He has been promised to float a new outfit which will join the NDA substantially helps in gaining a large vote of Maha-Dalits in their favour.
The BJP's existing allies in Bihar – Ramvilas Paswan's LJP and Upendra Kushwaha's RLSP – have control on the votes of Paswan and Koeri communities which accounts for about five and four percent votes respectively.
With the upper caste which accounts for about 13 percent of votes, seems to be in favour of BJP, the addition of votes of OBCs, Maha-dalits, Paswans or Koeris gives the NDA virtually an unbeatable edge in the Bihar Assembly Elections.
To tackle NDA's large virtual vote bank, SJP can take only the Muslim vote for granted. Muslim's accounts for 16 percent of the electorate and it is expected that they will undoubtedly vote against BJP in Bihar. Also, Yadav's and Kurmi's – the two most backward communities accounting for 11 and 3.6 percent of the electorate respectively, are expected to vote particularly for SJP.
Another advantage in favour of SJP is that the BJP doesn't have any CM candidate who can match Nitish. This is one of the BJP's biggest setback.
But this not that's it, SJP has also some problems. This time SJP will field common candidates drawn from either of the two parties which have merged. This is bound to create heart-burn and fan dissension and those who are not given SJP ticket might contest as independents or join BJP.
But it is not that simple, as BJP too is facing a similar problem. They are pushing to contest around 200 seats of total 243 to achieve the 185-plus target. They only have plans to leave out 43 seats for the RLSP and LJP. But they want BJP to contest not more than 103 seats and let them contest on remaining 140 seats. These differences will be surely sorted out but the demand for tickets will test the BJP's and SJP's patience alike.
Confident BJP:
Narendra Modi's non-fulfilment of promises made to the people of Bihar before Lok Sabha elections and his lacklustre performance seems to have dented BJP's image in the mind of Bihari People. Even those Bihari's who voted for the NDA in the Lok Sabha elections with sheer faith, enthusiasm and expectation from Modi might switch sides out of sheer frustration.
In spite of these setbacks, BJP is confident of forming the next government in Bihar, said party chief Amit Shah while launching his party's campaign for the Bihar assembly elections scheduled for September-October of this year.
"BJP is going to form the next government in Bihar. It is very clear from this large gatherings of party booth level workers here," Shah said in his short speech in Hindi after formally sounding the Bharatiya Janata Party's poll bugle in the state.
Shah also takes on Nitish Kumar and his partner RJD chief Lalu Prasad, saying that no matter how grand their alliance are or their strategy, BJP will definitely take over the CM Seat this year.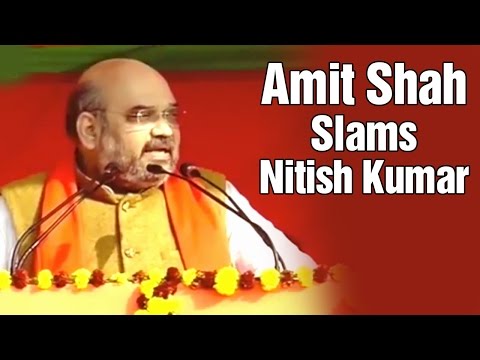 "Zero plus zero hardly makes anything. Nitish and Lalu by joining hands would have no impact on BJP's goal to form the next government in Bihar," Shah said.
Shah also stressed on the fact that after joining hands with Lalu Prasad Yadav, Nitish Kumar is trying to bring Jungle Raj back in the State, and so BJP will not let this happen again.
"Only BJP-led government can develop Bihar," he said.
Finance Minister Arun Jaitley said that it has become easier for their party to win this Bihar Assembly Elections because of the uneasiness and sheer frustration among the opponents. He also said that the attempts made by JD(U) and RJD to join hands against BJP is an "impractical" one.
Roaring Ram Vilas Paswan:
On the other side the Union Minister Ram Vilas Paswan said "the vote bank of Nitish Kumar and Lalu Prasad Yadav has been ruptured as a result of exit of their key members Jitan Ram Manjhi and Pappu Yadav from JD(U) and RJD respectively. At the same time NDA's vote bank is stable. He is confident of forming a government with two-third majority".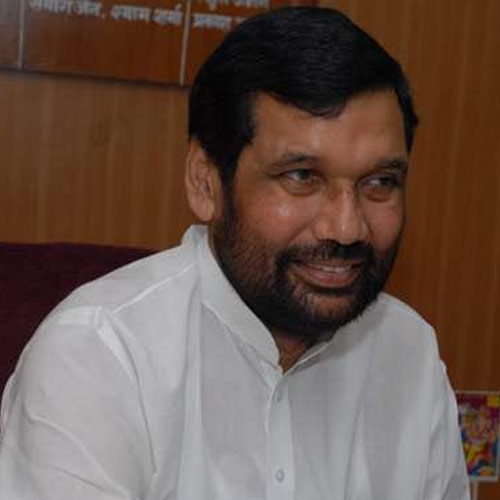 Dismissing reports on any conflicts and differences among NDA constituents over Chief Ministerial candidate and seat-sharing in the coming elections, Paswan said his party would "accept and support any candidate brought in front by BJP." "With regard to seat-sharing, all three NDA constituents in Bihar – BJP, LJP and Rashtriya Lok Samta Party (RLSP) will decide on it together when the time comes.
The Union Minister also commented on the fact inclusion of Samajwadi Party president Mulayam Singh Yadav, who has been authorised by the six Janata Parivar parties including JD(U), RJD, JD(S), SJP and INLD, may complicates the whole matter and create problems for SJP.
Whatever will be the Result, all the people of Bihar wants a stable and caring government who look after their needs and help to improve the unfortunate degrading conditions of Bihar in this upcoming Bihar Assembly Elections.