Yes, Voter ID Search Online is possible and very easy. Here is a simple guide which anyone can use and follow. Beautifully explained and easy to follow.
It is essential for voters to have their names listed in the electoral roll so that they can cast their votes during elections. Often, people who had their names listed in the voter list found that their names were missing when they went to the polling booth on the day of the elections or in other other words even after having a valid voter ID, they were not able to vote. The unfortunate consequence was inevitable. They returned back to their homes without exercising their franchise.
Today nevertheless, such situations can be averted only if you conduct a voter ID search online with just few clicks of your mouse. As most of the operations are web-enabled, it is easier for the Election Commission of India (ECI) to manage elections in India with ease and address issues regarding voter card registration – How Effective and Easy is Voter ID Registration?
Need For Voter ID Search
Apart from knowing whether your name is still there in the voter's list, there are other reasons too why voters need to search their voter ID through the internet. For instance:
An updated electors' photo identity card (EPIC) is a special ID card that identifies a genuine voter from those who are not.  
An election card showing your change of residence allows you to open a bank account with a government recognized bank, buy or rent an apartment.
One can apply for a passport; get other forms of ID card, such as PAN card, etc.
…When your voter ID card is not updated, you cannot avail the above mentioned services. You may also be forfeited from getting many other services offered to people having a valid voter card.
You can also find out the status of your card  – How to check the status of your Voter ID online.
Why get hassled by visiting Election Registration Officer (ERO) office and wait for your turn to get your query clarified. In a jiffy, your answers will be clarified by searching the voter ID card on the web.
---
Here is how you can conduct a quick Voter ID Search Online – Click Here
---
Effectively Conducting Voter ID Search
After every few weeks, the additions or corrections in the voter ID are completed and these updates are reflected in the voter list. To search for your electorate cards and check the voter list, you should perform the following steps:
Visit the state's Chief Election Commission website.
Click on Search your Name link.
Select District from the drop down menu.
Select Constituency from the drop down menu.
Specify your Name and House Number.
Click Submit button.
You will be able to see the information regarding your voter ID.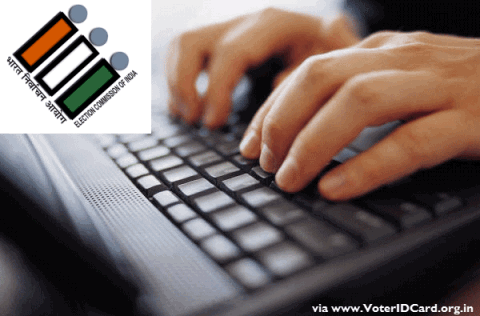 Success of Voter ID Search Online
Online voter card search is possible for all 35 states and union territories. You need to visit the right link or submit an SMS to get the details. Many users however are not that happy with the online search option for some websites. The website is slow and often erroneous results are published. When entering data online, there are often typo errors.
Nevertheless, the situation is not that grave. The ECI and the State Election Commissioners (SEC) along with various officers working under them are streamlining the entire process.
In a nutshell, online processing of data on voters list and voter's ID card is quite the in thing now. You would surely find your updated card information from the corresponding website quickly and accurately.