Before we get into details regarding CEO Assam, here are some comprehensive facts about Assam.
Assam is a state in Northeast India. It is the fifteenth largest state by population and covers an area of 78,440 sq. kms. It has 32 administrative districts with the capital being Dispur.
Assam is a member of the Seven Sister States along with Arunachal Pradesh, Manipur, Meghalaya, Mizoram, Nagaland &Tripura,. The official language of the state is Assamese, and its Literacy rate is 79.18%
The major political parties in Assam comprises All India United Democratic Front, Asom Gana Parishad & Bodoland People's Front

Get CEO Assam Voter Card Forms – Complete List of Forms in PDF
Check your Voter ID Card Application Status
Search your name in CEO Assam Electoral Roll (Voter List)
Download or Get Complete Voter List Assam
Get Duplicate Voter ID Card in Assam
Change of Address Procedure for Election Card
CEO Assam Helpdesk – Introduction: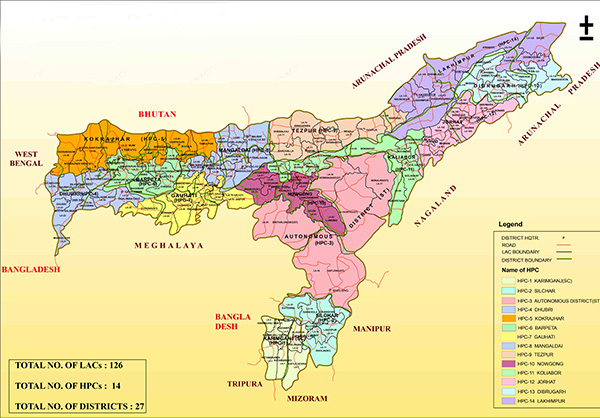 CEO Assam stands for Chief Electoral Officer Assam, appointed by Election Commission of India. The Chief Electoral Officer (CEO) is assisted by Additional Chief Electoral Officer, Assistant Chief Electoral Officer, Joint Chief Electoral Officers and other officers from the State Secretariat service.
Assam has 126 seats in the legislative assembly and has 14 Lok Sabha constituencies. With a term period of 5 years, unless dissolved earlier. The Assam Assembly is presided over by the Speaker, who is generally a member of the ruling party.
Sri Vijayendra is the Chief Electoral Officer of Assam at present.
CEO Assam – Contact Information:
Who is a Chief Electoral Officer (CEO)?
The chief electoral officer is basically a state representative for the Election Commission of India. He is nominated by EIC-Election Commission of India, with the consultation of the administration of a particular State/Union Territory. His work is to handle the economic as well social aspects related to the elections, including the accessibility of materials such as rubber stamps, ink, EVMs (Electronic Voting Machine), preparing the Electoral Roll and hearing the concerns of political parties and keeping security checks. During the non-election period he manages the process of preparation, correction, revision, transposition & deletion of the candidate on the Electoral Roll.

Below we have provided the contact information of the highest officials of the Office of the Assam CEO.
Office of the Chief Electoral Officer (Assam, Election Department)
Address– Assam Secretariat, 4th Floor, C-Block, Dispur, Guwahati- 781006
Toll Free Number : 1950
Name: Sri Vijayendra, Chief Electoral Officer, Assam
Phone Number: 0361-2237465
Fax: 0361-261330
Name: Shri Nitin Kumar Shivdas Khade, Addl. Chief Electoral Officer
Phone Number: 0361–2237178
Name: Shri Gaurav Bothra, Addl. Chief Electoral Officer
Phone Number: 0361-2237418
Name: Shri Siddharth Singh, Addl. Chief Electoral Officer
Phone Number: 0361-2237331
Name: Shri Mohan Lal Sureka, Jt. CEO
Phone Number: 0361- 2262268
Back to Top
CEO Assam – Important and Useful Forms:
Forms can be downloaded from the website: ceoassam.nic.in/formsdownload.html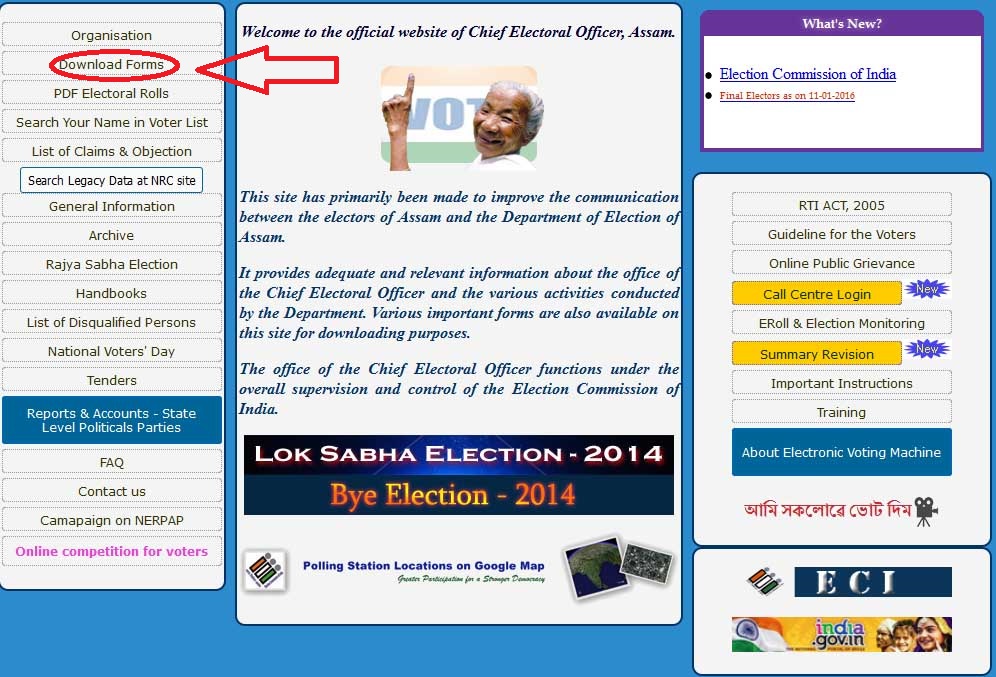 Form 7: This form is useful for filing an objection. It's an application against deletion or inclusion of name in electoral roll.
Form 8: This form is useful for correction of particulars entered in a Electoral roll.
Form 8A: Application for transposition of entry in electoral roll.
Locate BLO for CEO Assam:
Applicants who wish to get information about Booth Level officers in Assam needs to visit Chief Electoral Officer Assam Official Website.
You can find the list of BLO in the given link: ceoassam.nic.in/pdf/deos.pdf
After opening the link you'll get a list of BLO. Manually search for the contact information of the District BLO of your choice, whose information you wish to seek.
CEO Assam Voter ID Application:
The Assam state government has introduced a website required for obtaining election related information & registering for voter ID card. CEO Assam has managed to create the site with all the necessary facility to provide every common man an opportunity to register themselves as a voter.
Normally, election commission officers register every member of the family who are above 18 years by visiting every house once in five years. But sometimes this may not happen. Therefore, an alternative method is available through online.
To fill the Voter ID application Online: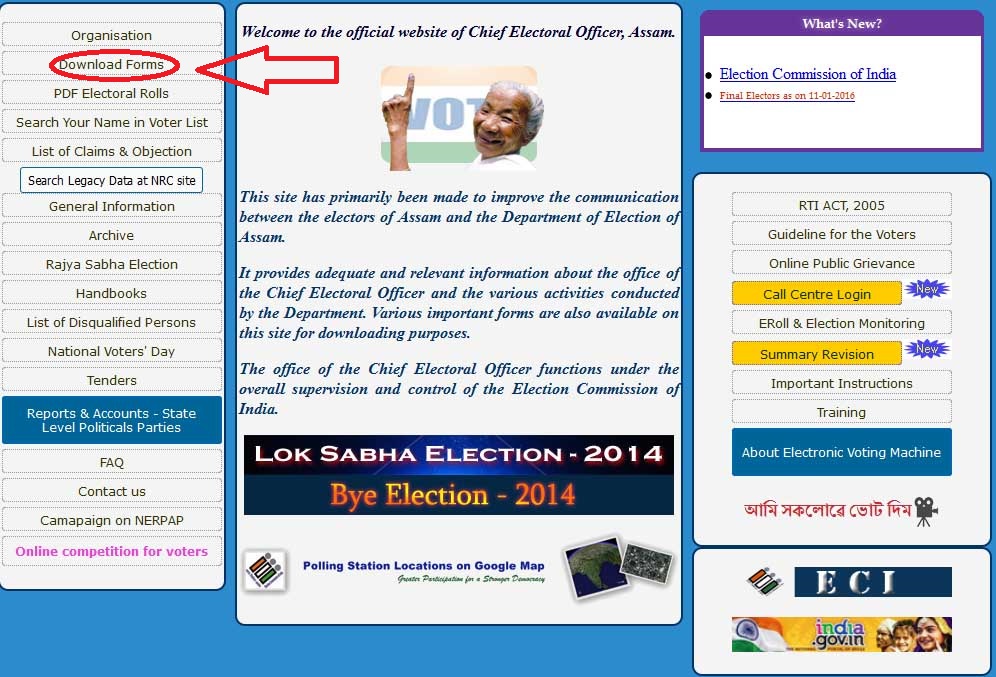 There you will get options for downloading forms. After selection you will displayed with list of forms for various purposes. Like Form 6 for inclusion of new name, Form 7 for deletion and Form 8 for modifcation.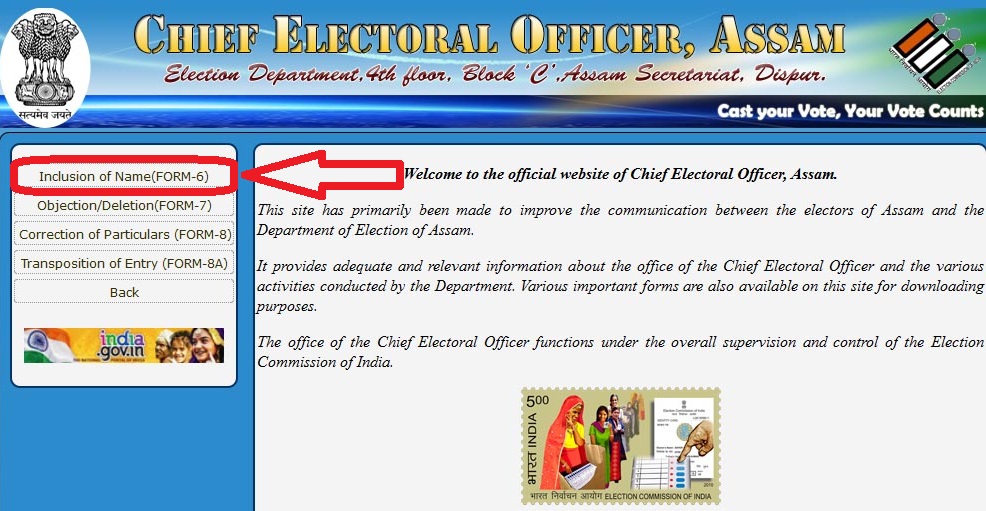 Form 6 is required to for new inclusion. A PDF file is downloaded. Take the printout of form, fill all the required details and submit it.
Applicant require to enter the name, address, date of birth etc while registering. After successfully submitting the details, an application number will be generated.

Verification

As you send the form the details will be maintained by the officers. The nearest BLO officer concerned will visit the applicant's address for verification. After proper verification and interrogation you will get the voter id card delivered at your doorstep.
To fill the Voter ID application Offline:
Visit the nearest VREC and fill Form No. 6 – You can download the Form from the link above.
Enclose attested copies of Id proof and an Id number of a voter in your family along with proof of residence and 3 passport size photo
The Booth Level Officer will verify all the documents and details and will specify he date when you need to visit the center and collect your Voter ID card.
CEO Assam Voter ID Status:
You can check the CEO Assam Voter ID Status in a few minutes through various methods like, SMS, Online etc.
For Step-by-step guide to check your Voter ID Status in Various Ways – Click here
CEO Assam Electoral Name Search:
After successful submission of Voter ID card registration online or offline you can search your name in the Electoral Roll/Voter List of Assam, to ensure you are a registered voter.
You can do this by following the steps mentioned below:
Go to CEO Assam website
Click on the tab Search your name in Voter list

Now you can track the application form submitted by-

Entering Electoral Photo Id Card Number
OR
Entering all your details like Name, House No, District , Legislative Assembly Constituency, etc.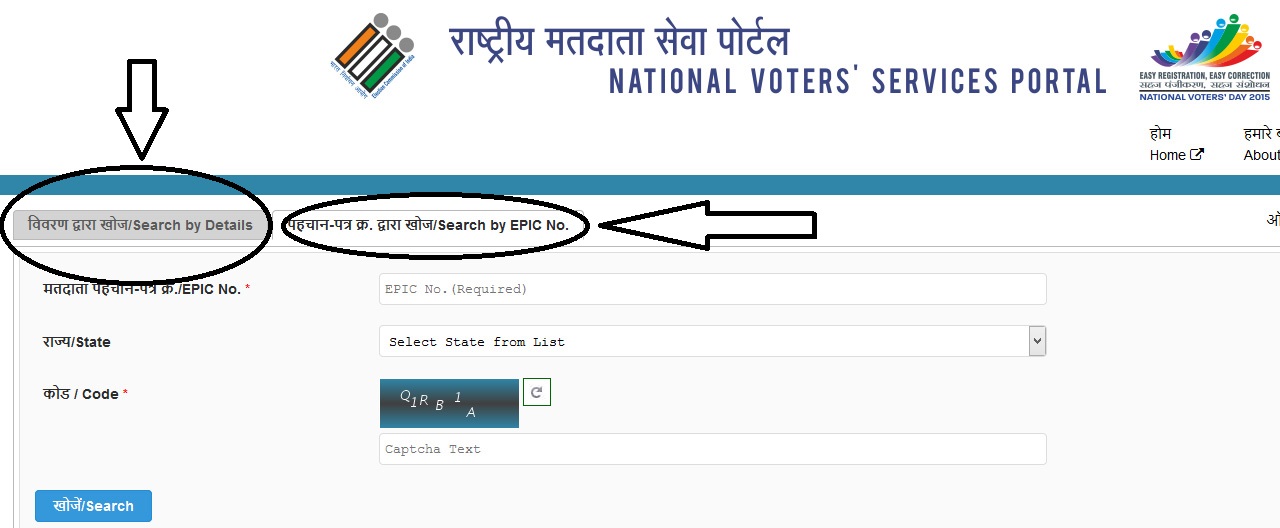 CEO Assam Voter List:
If you want to get the entire Voter List of CEO Assam Electoral Roll in PDF or check online the names of the eligible voters.
Follow the steps given below:
After clicking the link – Select the Legislative Assembly Constituency and you will get your name enlisted in the PDF file.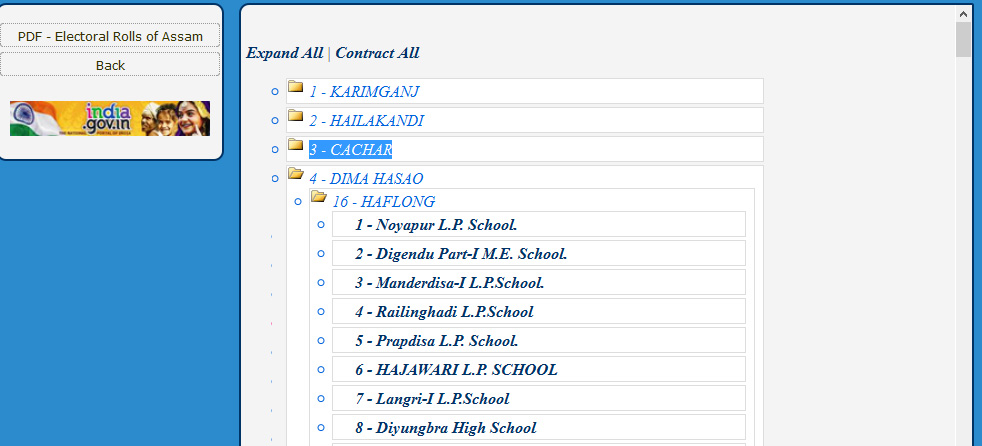 OR
You may visit the nearest VREC directly and check your name in the list available to them.
CEO Assam Duplicate Voter ID:
Voter ID is not only important in voting but is also an important identification proof. Therefore Assam Election Commission helps you get a Duplicate Voter ID in case it gets lost or stolen.
In order to get a duplicate voter ID card, you first need to file an FIR with the local police authorities and keep its copy safe. Then visit the nearest VREC and get 002 form (for issuance of duplicate voter ID card). Mention appropriate details and attach self attested copies of ID ,residence proofs along with passport size photo. Also you need to attach a copy of FIR with your application.
Submit the documents to Electoral Registration Officer through Speed Post or directly. The concerned authorities will handover a receipt and later you can collect your duplicate card from VREC.
Click here to Apply for a Duplicate Voter ID
CEO Assam Address Change in Voter Card:
If new address is in the same constituency then you need to fill Form 8A or if you have moved to a new constituency, then fill the Form 6 and submit to ERO (SDM) or AERO of your new residence area.
For more information regarding Address Change in Voter ID, visit this link
CEO Assam Voter Card Correction:
Candidate can apply for correction in voter ID card through Form 8. You need to submit this form at the office of your Electoral Registration Officer(ERO) when Voter ID card is still in process.
You can find more useful information by referring to Assam CEO FAQ's
Hope we have been able to help you. In case you have some queries or regarding this article or Voter ID Card related doubt then feel free to leave a comment below.