Do you live in TamilNadu? Then you must know how to check your TamilNadu Voter ID Status as TamilNadu Assembly elections are coming up and all citizens of TamilNadu state must ensure to check their Voter ID Card Status.
---
Click Here to get a List of Upcoming Assembly Elections in 2016
---
From voting right to Photo identity proof, Voter ID card plays an important role in one's life.
With the help of this article you are going to how to check your TamilNadu Voter ID Status without wasting too much time. All you need is 5 minutes and you will see your Voter ID card Status Tamilnadu.
Check your TamilNadu Voter ID Status in 5 minutes:
As the election commission has formed, the process of getting TamilNadu Voter ID card status online is easier now.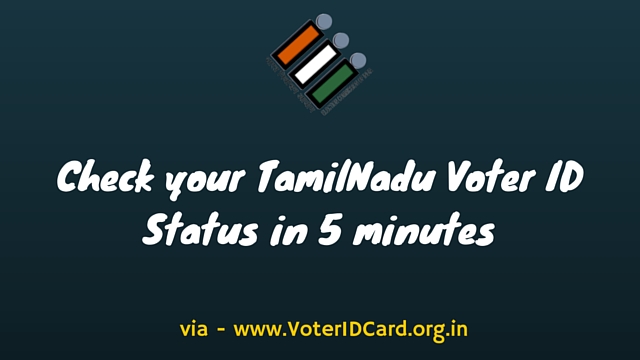 There are various modes through which a candidate can see  voter id card status tamilnadu such as:
Online mode,
Offline Mode,
Through SMS
Through Helpline numbers
Hope you own a Voter ID card and if not then you must apply to Voter ID card Online.
Click here see the steps to apply for Voter ID card Online in 6 minutes
Steps for checking the Voter ID Card Status TamilNadu:
Online Mode
This is easiest method to check the TamilNadu Voter ID Card Status. You can see the status online by two ways.
or
Visit the National Voter Service Portal – Election Commission of India Official Website i.e www.nvsp.in.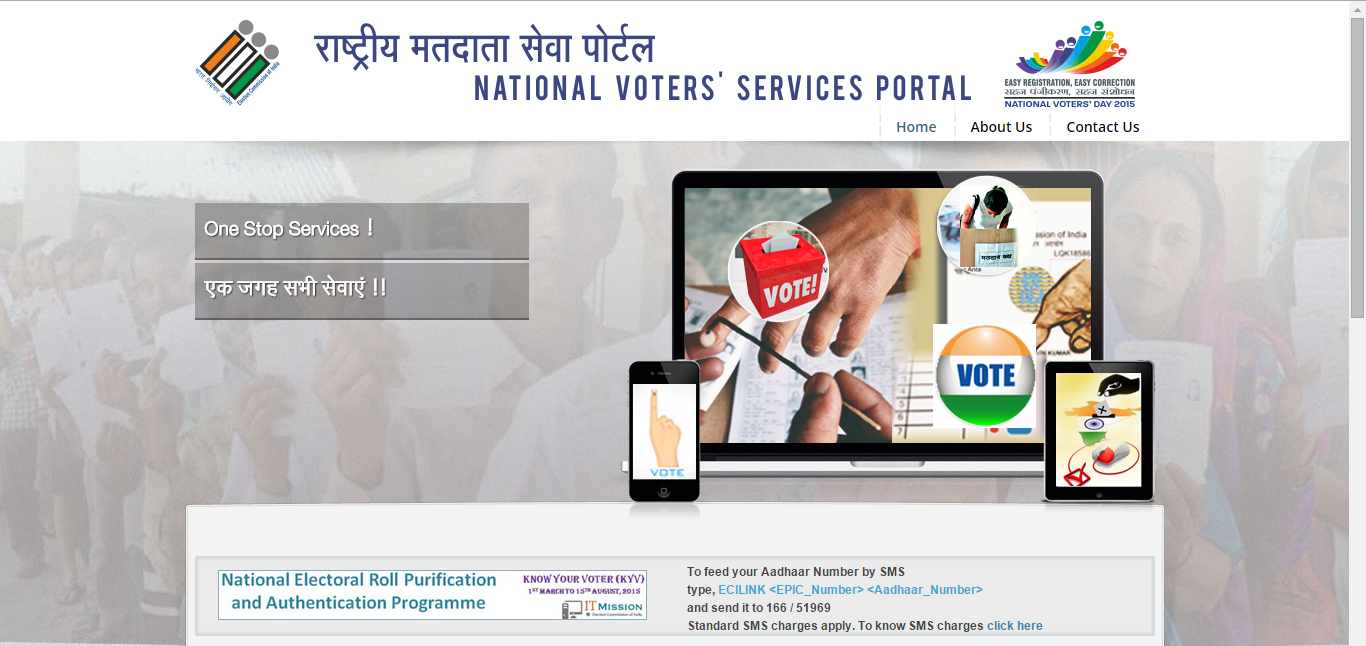 National Voter's Service Portal (NVSP) is a one stop website for various services relating to Electoral Process created by Election Commission of India. Using the portal, one can avail many services such as Registering for New Voter ID Card, Check Voter ID Status, Making Changes to Existing Voter ID Cards etc.
On the website, There is a link called 'Correction of Entries in Electoral Roll', Select and click on it.
A new page with various forms will be open up, now select the link provided to Track Application Status which is on the top of the page.
Click on the link and enter your reference ID to track the status.
You can also check the Voter ID card Status Tamilnadu by visiting CEO TamilNadu website:
Select the option ELECTORAL SERVICES.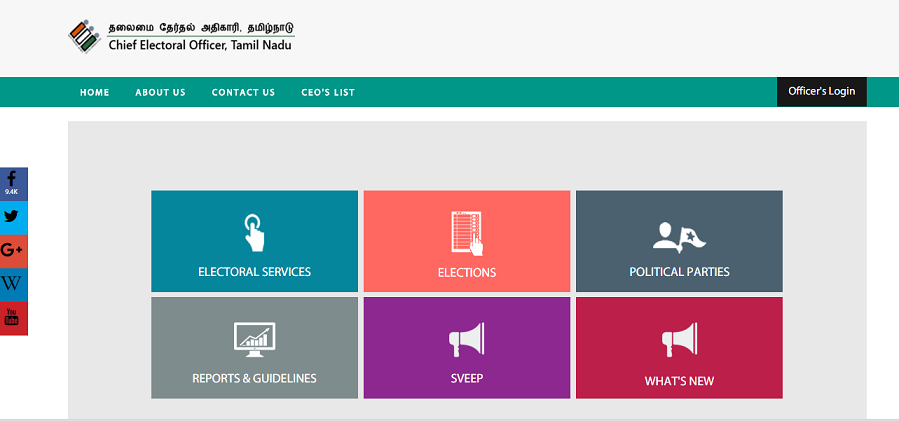 On hitting the click button you will have different options to choose from such as Register as Voter, Correction in Voter ID , search your details etc. Select the option as you required and enter the details asked for.
Click here to see CEO TamilNadu Helpdesk
Offline Mode:
To see the status of your Voter Id card offline you need to contact to nearby Election Commission Office or Nearby E-Seva and they will provide you status of your Voter ID card Tamilnadu by asking you your registration number and mobile number.
Click here to see How to get Voter ID card Offline 
TamilNadu Voter ID Status –

Through Helpline Numbers:
You can also know the Voter ID Card Status by contacting the customer care of their respective State Election Commission, and know the Voter ID Status.
To see the Election Commission of India's website directly Click Here
On State Election Commission's website, click on Contact us and scroll down for toll-free numbers. Call that numbers and you may be asked to provide the application number or tracking ID. Provide the necessary details and you can know the Voter ID Card Status.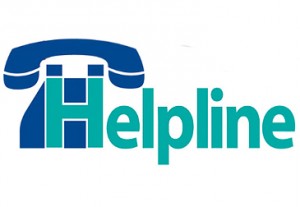 TamilNadu Voter ID Status –

Through SMS:
This is the easiest way to know Voter ID Card Status. All that need is to send an SMS to a number and you will know the status through SMS.
Simply type EPIC <space> Your Voter ID Application Number
Send it to the number 9211728082
That's it , follow any one of the above method to know your Voter ID Card Status Tamilnadu.