There are very few things that can match the excitement of voting for the first time in life. It is one of the most powerful rights given to us by the constitution. At the same time it can also be really intimidating. It is quite natural to get intimidated as well.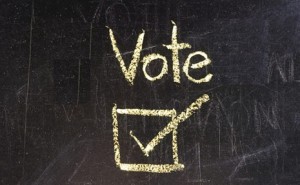 But don't worry we are going to help you. This article will show you what things you need to do before you actually reach a polling booth so that you can confidently vote even if it is for the first time. So are you ready? Ok great. Here we go.
Things you will need.
First of all you need to have a voter id card in order to be able to vote. There are lots of sites that will show you how to get your voter id card. Once you get your card, then you have to register yourself for the voters list or electoral list as it is called. It is important that your name is there in the voters list. If your name is not in the list then you are not eligible to vote even if you have a voter id card.
After getting your voter id card and registering for voting your next step would be to know the place where you have to go to vote. These are also called polling booth. This booth could either be a school or a government building or even a college. Make sure you are well aware before hand before going to vote else you might end up at the wrong place and miss your chance to vote. The website of the election commission of India generally has regional wise list of election booths.
Electronic Voting Machine or EVM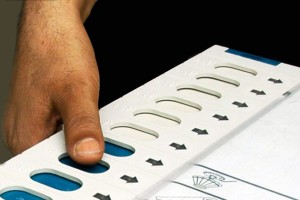 Another thing you must know as the first time voter is the Electronic Voting Machine (EVM). This is the machine that you will use to vote. It will display all the candidates that are contesting the elections.
NOTA option
It also has a NOTA option. This is an option you can exercise if you feel none of the candidates are good enough to be voted. If you want to know more about NOTA then click here.
Day and Date of Voting
Lastly you should also know what is the day and date of the voting in your constituency. You can look up on the website of the election commission of India.
Fact or Fiction
One of the myths surrounding voting is that you will have to compulsorily carry voter id card. This is not true at all. If you carry the your voter card its fine and if not then also it is fine. The most important thing is that your name is there in the voting list. Just make sure that you are carrying any of the government IDs such as driving licence or PAN card. In case you forgot to carry your voter id card to the polling booth, these id cards will definitely be accepted by the authorities and allow you to vote.
Congratulations!
If you have read all the way till here now then pat yourself. You now know about things you should be doing before you go to vote for the first time. A word of advice would be to relax and not get nervous about voting. It is not a life and death situation.
Good luck!