Do Voter ID Cards expire? Ever thought if the Voter ID Card you have for the last many years – Is it still valid? Does it have any expiry date on it?
The point is – Do unique identity cards like voter ID cards, expire? Do they have a specific expiry date such as in debit cards, driving license etc.?
Do Voter ID Cards Expire – Yes or No?
Voter ID cards are distinctive or unique identity cards that are issued by the Government, to the citizens who have applied for getting their names included as Voters in their area. Provided, they attained the age of majority i.e 18 years.
This card also serves as an identity proof of an eligible citizen apart from enabling him/her to vote in the elections.
Expiry of voter ID means, the mention of a particular date/ month on the card, after which you won't be able to use that card. So is there such a thing on a Voter ID Card? Let's see how a Voter ID Card looks like: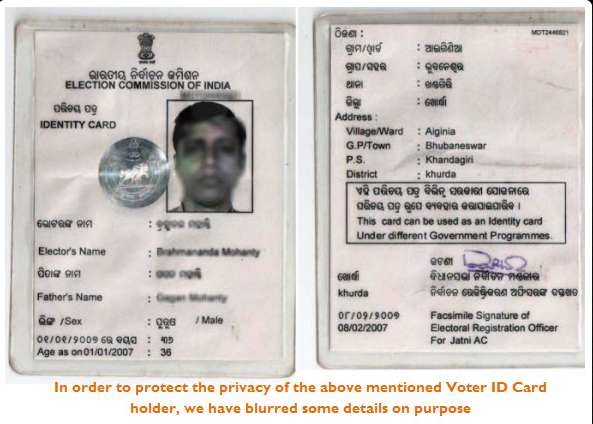 In the above picture of Voter ID Card, you can see that, neither in the front nor at the back any mention of the "Expiry Date".
Basically this means Voter ID cards are permanent in their existence – They Do Not Expire. They don't have any date of termination mentioned as such. Voter ID cards, once issued, remains active till the death of the holder.
Although Voter ID cards do not expire with time, but if you lose your Voter ID Card or have  modification of address or correction in the name etc, then they may need changes accordingly.
To Sum-Up the Query – Do Voter ID Cards Expire:

As already mentioned above – Voter ID card, once issued, survive till the death of the holder.
If in case, anyone tells you that your voter ID card has expired it is actually not true.
It can however, have mistakes or errors in it as follows:
There may be misprints in Voter ID Card:-
Government everyday issues thousands of electoral ID cards, so as to enable the massive population of the country, in voting. Thus owing  to millions of prints, the government may end up misprinting some data in a number of the cards.
Change of address of the voter ID card holder:-
There could also be some changes in address, which might not have been reported to the government. In such cases, voter ID for that particular constituency expires and hence new voter ID must be issued.
Name not in the electoral roll/voter list:-
Voter list is the government's official record of all the eligible voters of that specific vicinity. When your name isn't in the voter list, of your region, you are not eligible to vote for the elections happening in that locality. This may happen because there might have been a modification or change of your address, that went unreported.
To check under which locality you are eligible to vote or to find your name in the voter list, click here. In such cases, you just need to approach the nearby corporation or Taluka office and tell them about your address change through form number 8.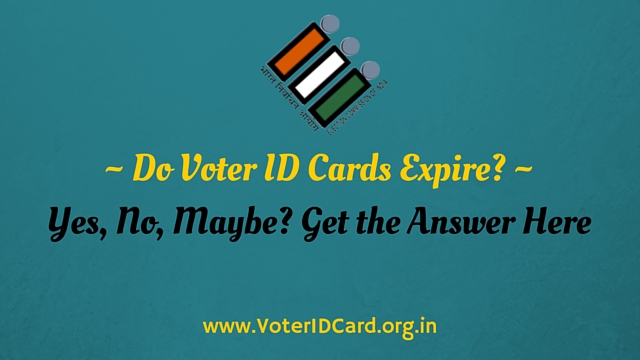 How to Correct Wrong Information or Misprints in Voter ID?
In case, you have got a doubt with regards to voter ID card and want to cross check with some reliable and authentic information then you can follow these steps:
1. Go to the nearby corporation office, if you are staying within corporation area.
2. Go to nearby Taluka office if you are staying in municipal or Panchayat area.
There may be a  situation where some unknown and inevitable errors in Voter ID which may have crept in. In such a case, you are required to fill up the Form Number 8, available here.
Download the form, fill all the required details correctly, mention all the corrections to be done as to the old and the new/changed details and approach the nearby corporation, Election Office or Taluka office.
For Change of Address however you will require for submit Form 8A – Click Here to Download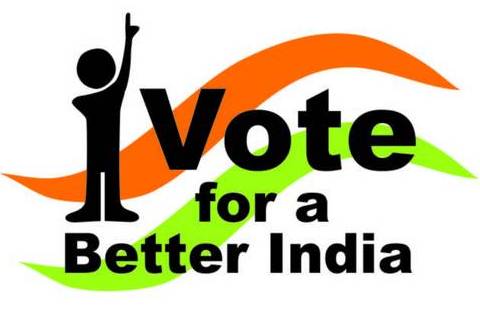 So, Do Voter ID Cards Expire?  – No, They Don't:
Therefore, Voter ID Cards are permanent in nature and do not expire over a period of time.  They remain valid for a lifetime.
Voter ID card is a  distinctive identity and unique to every individual. Although banks don't them as a valid primary proof of identity, yet, voter ID do serve as a tool for evidence. Once the government has issued it to you, you must ensure the safety of this ID card just like any other ID like passport or PAN card. And voter ID cards serve a special purpose and is not meant to be kept in wallets and updated with the address from time to time, rather, they must be used to cast the votes. Casting vote is the main purpose of issuing the Voter ID cards, so if you do not exercise your right to vote… having it or not, is same.