Recently, there has been a lot of news going around about Election Commission's plan on replacing voter slip with e-slips. This article will provide you with all the information regarding the new proposal of the Election Commission.
Voter ID Portability: Voter Slip Now e-Slip?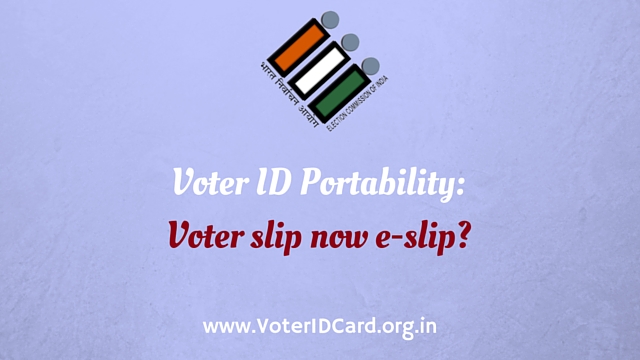 What is a Voter Slip?
A voter slip is used as the first step of identification of the voter on polling Day. Voter slip is issued by Booth level officers of an area; they are also required to distribute the voter slips to every voter. This duty is often shared by some political parties who along with the voter slip send out  fliers of their political parties and promote the interest of both themselves as well as the Booth level Officers.
Is a Voters' Slip Mandatory?
Since all the voters slip should be distributed and must have compulsorily reached the voters, CEO's of some state make it mandatory for the voters to carry the voter slip to the booth, at the time of an election.
What Is the Problem with Voter Slip?
The problem with the current voter slip distribution system is that it is completely manual and many times due to human error, the voters slip fails to reach a voter. Such human errors could keep a citizen from casting a vote for the selection of the administrators.
---
In case you too face problem in getting your Voter Slip, then you can download your Voter Slip Online – Click Here
---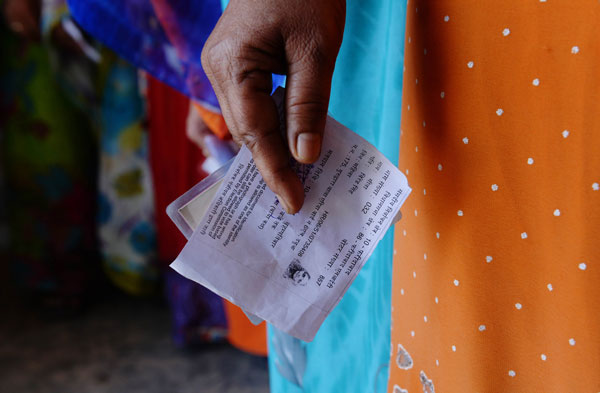 Is There a Possible Solution?
Ahead of State Assembly Elections of five states; Assam, Puducherry, Kerala and west Bengal the Election Commission is planning to can the old system of distribution of the voters slip; where voters slip would be delivered at the voters doorstep and replace it by introducing e-slips.
What is an e-Slip?
Election Commission is keen on employing information technology to streamline the election process and so the voters slip will also be sent electronically to the voters ahead of the polls. E-slips are eagerly looked forward to because they will be replacing the age old method of delivering slips to doorsteps and also because it will avoid human errors. "A pilot project was carried out in the Tamil Nadu by-elections in 2015 where some voters who had provided us their e-mail IDs and mobile phone numbers were able to receive their slips through SMS. Those with smartphones were able to purview the information through an app. The project is now gradually being scaled up, we will implement this in phases in several districts," said an official.
What else can One look forward to in Matters of Information Technology?
The EC is also looking at allowing Electronic Photo Identity Card (EPIC) which will allow voters who are registered in one place to retain their cards without having to re-register in a new place. Every EPIC has a unique number of alphanumeric strings, alphabetical codes and numerical digits. They have been made compulsory to prevent chances of impersonation and bogus voting.
Also Check here, how it plans to implement a eDelivery of Ballots.
The Election Commission is clearly taking revolutionary steps in digitalizing the process of elections. These steps are certainly in an attempt to make elections more people friendly. Only time will tell whether these proposals will be effectively implemented and used by the voters for their benefit.