The proposed tie-up between election commission of India and search engine giants Google has been officially called off. The joint venture which had kicked off barely few days ago with a lot of expectations is now kaput and redundant.
Need for this tie-up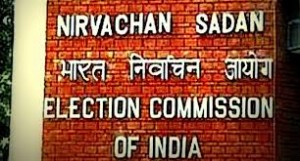 The need to keep in touch with time forced the hand of elections commission of India to take recourse to the internet. The commission, seeing the growing social media impact in India, felt this was the chance to connect with the Indian voters. Also, the prospect of partnering with one of the biggest online companies in the world was too alluring to let go.
What the tie-up meant for voters
The proposed alliance would have offered an online window into the latest happenings in Indian politics. This JV also meant that the common public can also stay updated on voter id card issues too. The site would be available in two languages, English and Hindi. This would have helped people speaking both the language to a great extent. This also would have ensured that the commission have a wider reach.
By partnering with leading news channels, Google aimed to provide a comprehensive coverage of all the parties contesting the general elections 2014. It had also planned to offers its Hangout services for people to interact with politicians.
Why it turned sour?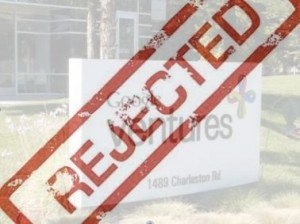 Security concerns:
The main reason being cited behind this sudden development is the security concerns that have risen about Google's handling of user data. Thanks to the NSA fiasco, privacy of user data have become quite a legitimate concern for every one concerned with elections. Add to it the voters backlash against American company's privacy policy and we get a very vivid picture.
Non-inclusive decision
The second major reason is that the election commission of India did not consult all the concerned parties who are in the running in the forthcoming elections. Parties felt the commission should have discussed proposal with them as they had certain reservations about working with Google. Most of the parties felt this initiative could have affected national security too.
Vulnerability to spying
Another point of concern was that certain American agencies could solicit Google to share the user data which could lead to an act of espionage on their part. This was voiced by Indian Infosec Consortium, a group of government and private cyber experts hired by banks. They also expressed grave concerns about handing over data of national importance to non-Indian company that had trust issues with its users.
Google's not so pleasant Indian past
India has not been a happy hunting ground for Google. It had to face the ire of government and law & order agencies on more than one occasion in the past.
The company bore the brunt of violating Indian privacy laws for its online maps. In another instance, the company had to call off its Street View project in Bangalore due to security related issues expressed by law and order machinery of the state.
What's next?
The election commission of India will have to go back to drawing board if they are to redeem themselves on this front. They will have to adopt an all inclusive approach for their online initiatives and find a partner who is able and trustworthy.