For people residing in any country, the election card is one of the most important documents. Especially in a country like India which has a huge population, the election card is much more than just an ID card. If you are 18 years old and want to vote, then you must have an election card. The card with its several identification features like signature, photo, etc. makes it very genuine identity proof for its owner. The card offers some amazing benefits to the people who own it. In addition to being just a voting document, the card can also be used in various places for identity purpose. It gives the card owner the identity of being a genuine citizen of the country. No matter who you are and where you are from, the election card entitles you to vote in any elections (local, state or national).
Election Card Registration in India
The first step for a voter towards owning an election card is to get registered with the Election Commission of his/her state. The process of getting an election card can be online or offline.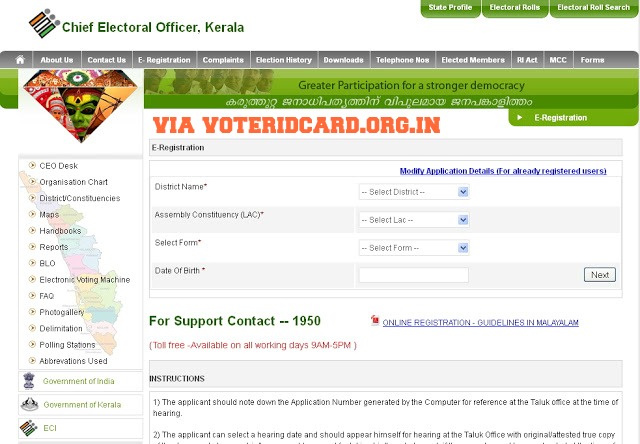 For the online election card registration the voter has to go to the official website of his/her state election commission. Every such website has a feature that allows them to fill up the form directly on the site and upload photos and scanned copies of documents that will be used as age proof and address proof. Those soon to be voters who are between 18 and 21 years of age will also have to upload a scanned copy of their age proof. They can use either their school leaving certificate or birth certificate. A student who is not living at his home town and is studying in other city will also have to submit a Declaration from their college or university authority – refer this article on How to apply for Election Card if you live in a hostel . The final step of the procedure to register for Election ID Card online is the verification process after submission of the online form. On successful verification the card is delivered within a month. Another way of securing an election card is to submit the form offline. The prospective voter has to download Form 6 from online portal of their election commission. Fill up the form manually and submit the completely filled form along with passport size photos and soft copies of documents as required to your nearest State Election Commissioner offices. On submitting the form, the voter is given a slip as acknowledgment which has to be shown when they go to collect the election card.
How to know the status of Election Card
Once the application form for the election is successfully submitted there is some amount of time before you receive your card. You can keep a watch on your election card status on the website of your State Election Commission. There is always a separate page that is provided for people to know the status of their election card. To check the status of your election card application online the voter have to simply enter their application number (which is allocated when you register online) and the form type (in this case Form 6). The CEO of AP has been one of the most successful implementer of this method. On some sites you can also enter your name or address to find out the card status. The state election commission of Delhi even has a SMS service as well as helpline number for voters within their region. All the Delhi voters had to send a message with their application number to 9433633333. They can also call on the number 1506 to inquire about their card status.
How to apply and get a Duplicate Election Card
With elections round the corner, one of the worst things that could happen is loosing or misplacing or damaging an election card. But thanks to the efforts of Indian Election Commission, getting a duplicate election card has become easy and simple. Below is the process through which you can get yourself an election card duplicate. The first thing the voter must do is to file an F.I.R with the police about the lost election card. Then he/she must approach the office of the election authority of their area. The voter must get a form 002 which is used for issuing a duplicate card for elections. He/she then must submit completely filled form along with photos and suitable documents. The election authority will then issue a slip as acknowledgment of form submission. This slip must be kept by the voter until they are asked to show it on the day when they will be issued the duplicate copy of election card. The voter will also have to pay of Rs.25 as fine.
How to get your address changed in Election Card
Changing any detail on the already issued election card is also called as transposition. Change of address in election card  also comes also comes under this. If you want to change the address on election card you will have to fill form 8A.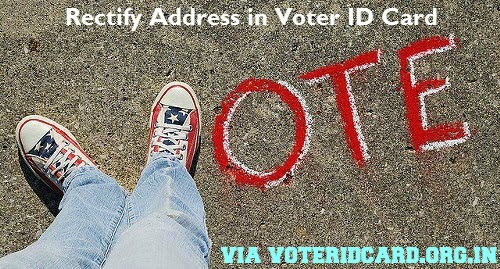 Form 8 has three sections. Section one requires you to fill Part Number, serial Number of the voter list in which your name is registered, EPIC and relation name. In section two, you must fill the new address and in third section you should fill the part number of the area of the new address. Along with the fully filled 8A form you also need to submit address proof of the new address and copy of your election card. You can submit this form online by submitting its PDF on the site of election commission. You can also submit this form to the Electoral Registration Office (ERO) of your new area who will then send a Block Level Officer (BLO) to verify the documents. Once verified successfully, the address change on the election card will be done. Refer to this more detailed guide on how to make address, name or other changes in your Election Card.