Voter ID Card online correction process for the state of Telangana and all over India, is explained in simple and step-by-step manner. Here you will find all the procedures to make Voter ID Card Online Correnctions.
Voter ID Card online: How to make corrections in Voter ID Card?



Indian citizens who want to apply for a new Voter  ID Card online in Telangana can refer this detailed guide over here. If you already have a Voter ID card and want to make some corrections in it like change of address or any other type of corrections in your Voter ID Card, this this article will definitely help you out. You can apply for correction in your Voter ID Card through Telengana Chief Electoral Officer's website. The Election Commission of Telangana does manage the electoral roll or voter list in all the constituencies of Telangana. So the corrections like misspelling of candidates name, his/her parents' name, change of address are some of rectifications that can be done via the process mentioned below.

Step-by-step procedure to apply for the online correction in Voter ID Card Telangana:

Firstly visit the official site of Telangana CEO – http://ceotelangana.nic.in/.
Then click on the E-Registration tab.
Once you click on the E-Registration tab you will get several forms for different purposes.
Click on the Form – 8 (Correct you card). Here is the direct link for getting the Form – 8 online – http://ceoaperms.ap.gov.in/ts_eregistration/F8/OnlineForm8.aspx
Fill the Form-8 as required..
Don't forget to select the District and Assembly Constituency. Also upload a passport size photo to that form.
Then enter the relevant details of an applicant like name, surname, date of birth, etc.
Fill particular details of applicant's present address.
Then fill the details of Electoral Photo Identity Card, mobile number, name of the constituency and email id.
Once done with all the process, click on the Submit button.
In case you enter wrong details then click on clear button, so that  you can re-enter the correct details.
Once you submit the form, you will get the acknowledgement of your application along with the application id.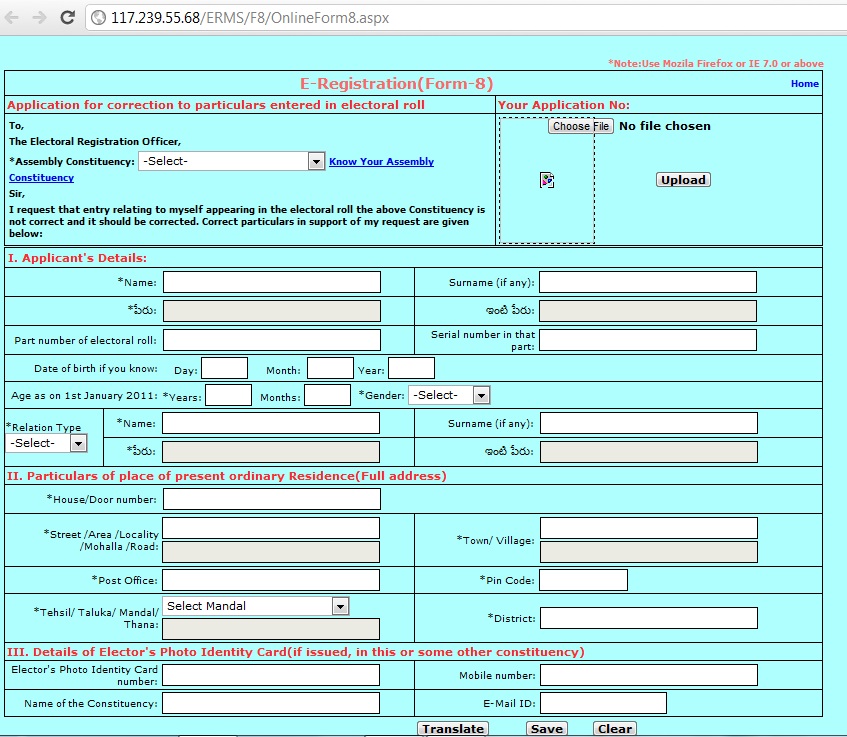 Few Important Things to be Considered Before Applying for Correction in Voter ID Card:
Ensure that you have your existing Voter ID Card handy so that the correction can be made basis that Voter ID Card.
Mention your  full Address in the specified address field.
You can scan and upload the Passport size photo.
What are the Advantages of Voter ID Card Online Correction?

Online application filling or processing is much faster than  manually applying by visiting electoral office.
It so time saving process, as you are not required to stand in long queue.
Online process is less prone to occurrence of  mistakes.
In online process it is required to mention  your email id and mobile number, so that you will get any important updates in regards to your Voter ID correction on your mobile phone as well to your email id which is provided in the application.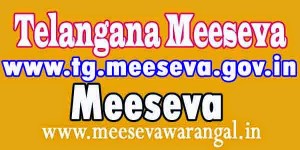 What should you do in case your name is not corrected even after submitting your application?
---
Also Read how to make Voter ID Corrections online for any state – Click Here
---
It can be due many reasons like incorrect entry of details in the application form. Since you have already mentioned your mobile number in the application, you will get the application ID through SMS on your phone. With this application ID, you check the status of your Voter ID Card correction application. If see no progress in regards to your application or if your application is stuck in the process, then you should approach electoral officer to seek clarification or the reason for it. It is compulsory to carry your application ID when you approach electoral officer. Is still you receive no help, you can also file an RTI for the same.
Do note that Form 8 only helps you correct your name / details in the Electoral list / voter list of your constituency and not your Voter ID Card.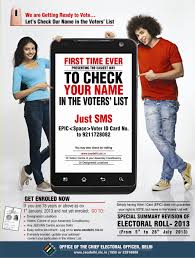 Whom Should I Need to Approach if Their are Any Discrepancies in the Process
In case of any dissatisfaction or complaints you can approach the below  officers
Chief Electoral Officer –  At State level.
District Election Officer –  At District  level.
Returning Officer – Constituency level
Assistant Returning-At Tahsil level.
Presiding Officer – At Polling Station level
Zonal Officer – For a group of Polling Stations.
For any further queries please contact  Electoral Office of Your constituency  Telangana.