For every constituency, there is a list of voters which is called the electoral roll, popularly know as the voter list for that constituency. You can look into the list to ensure that your name along with your correct photo have been included in the voter list for the upcoming elections. Previously, this process used to be tedious. You either had to walk down to the nearest electoral commission, stand in the queue and then check the list by matching it with your Voter's ID or you had to wait until a electoral officer came to your doorstep to verify your details. To make corrections in your name in the voter list 2015, click here
Check your name in Voter List Online:

Thanks to the internet and database connectivity, you can now check your name in the voter list online. There are two ways to reach the voter list online. One is to go to the state based CEO Login page. The other is to go the National voter's services portal. How? CONTINUE READING.
THE CEO STATE LOGIN
There are separate CEO login websites dedicated to every state in India. You need to go to the particular login page and do the following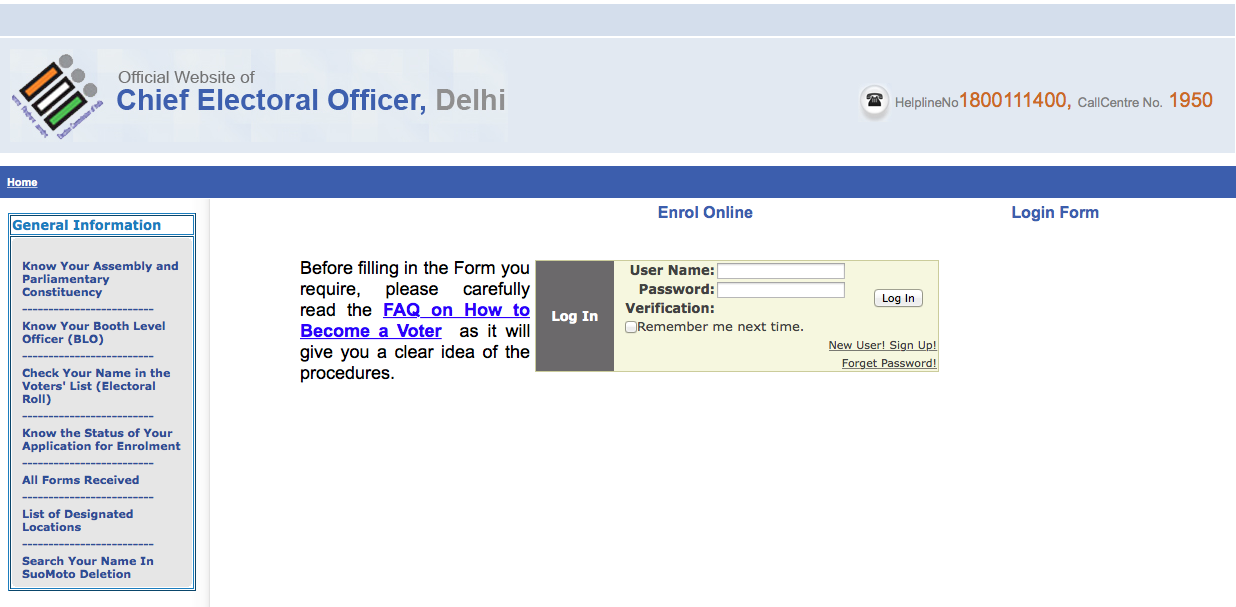 STEP 1: LOOK FOR THE GENERAL INFORMATION
This can usually be found on the left hand side of the page. The general information is usually information regarding: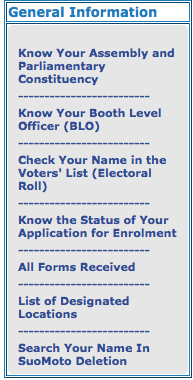 The assembly or constituency you belong to
About your Booth Level Officer (BLO)
Voter list
Status of your application for enrolment
List of designated locations
Deletion list
To check your name in the voter list you undoubtedly need to click on the link reading voter list.
STEP 2: FILL IN A FORM
It is a simple form that requires the following information
Search mode: You can look for your name in the particular constituency where your address belongs to. Couldn't find it? click on ALL as your search mode and try again
Your name
Your Father's or Mother's or Husband's name
Your house number
Your voter's ID card number
The capcha code to verify that you are human
Click on search
and voila! your done.
THE NATIONAL VOTER'S SERVICES PORTAL
This is an online portal through which you can find your name in the voter list. This is an all over India portal and not a state wise portal. To check your name in the voter list, go to the NVSP and fill in another form as follows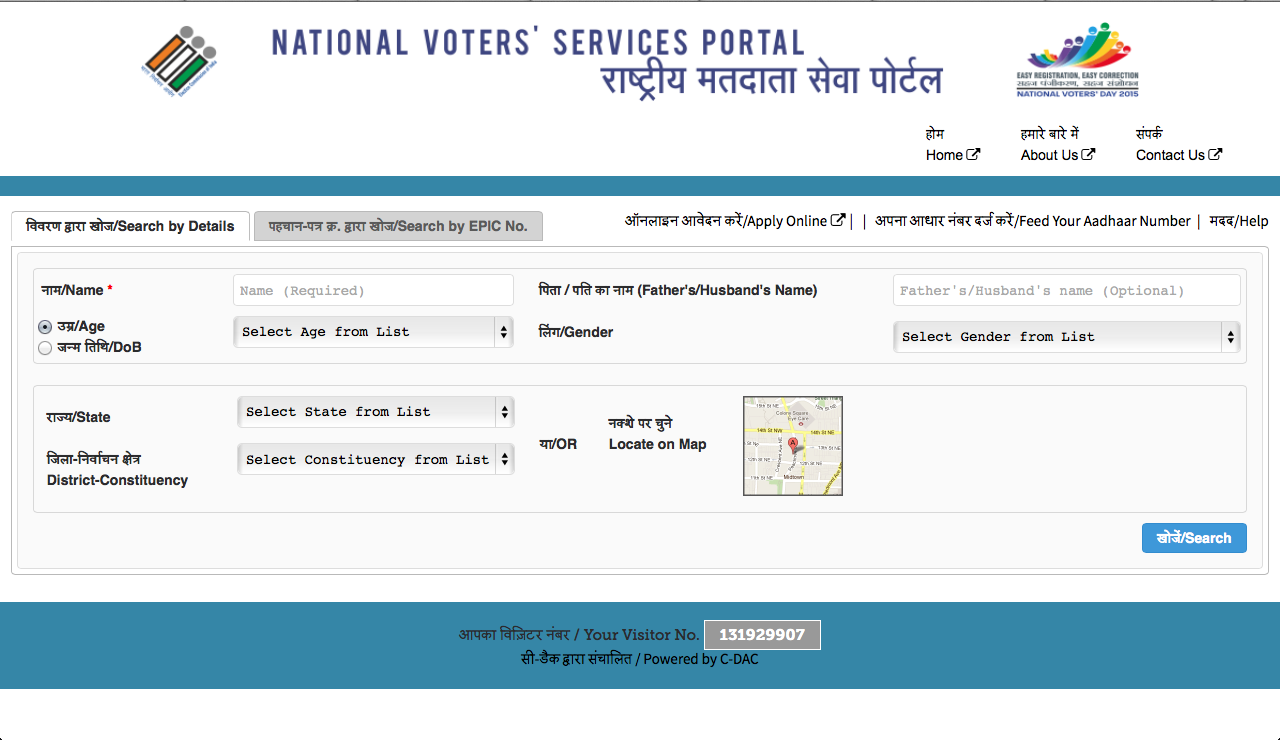 SEARCH BY DETAILS
Enter your name
Enter your father's or husband's name
Your age and date of birth
Your gender
Select your constituency from a drop down list or locate it on the map.
Click on search
SEARCH BY EPIC NUMBER
Enter your EPIC number
Select the state you belong to
Click search
HOW TO CONTACT THE NVSP
You can send in an email to [email protected] to report any technical issue or to ask any query regarding the voter's list. Apart from the voter's list, the NVSP is also used to apply for Aadhaar card.