The General Elections for the Lok Sabha is just round the corner. It is scheduled to be implemented in various phases, starting from April 24, 2014. However, there are thousands of voters who have issues regarding their electoral card. For instance, some have problems with their election card; some don't have an I-card at all, while there are many more who don't have their names listed in the electoral roll.
To vote for the elections and choose your leader, you must not only have a valid voter ID card but also have your name listed in the voter list. There are many new voters who have registered for their voter card. Many have changed their address as well. There are some who have just realized that their names have been missed in the draft electoral roll. So what is the solution?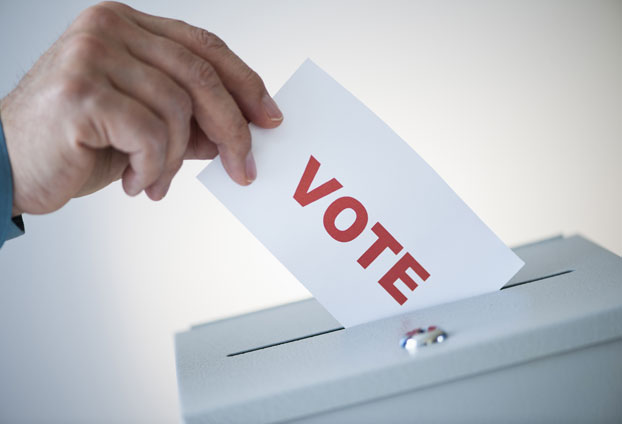 New Delhi CEO Announces a Special Drive
A special drive has been organized by the Chief Electoral Officer (CEO) New Delhi where voters can visit their respective polling stations and find out if their names have been listed in the electoral roll New Delhi. A draft electoral roll for New Delhi constituency has been published in January 1, 2014.
Another voter list New Delhi is scheduled to be published in April 9th. The CEO New Delhi under the directions from the Election Commission of India (ECI) will ensure that voters are given the chance to find out about the status of the electoral roll and if their names are not entered, they will fill in Form 6 to register afresh.
The special drive is on March 9th, 2014 where various polling stations will have Booth Level Officers (BLO) attending to queries about the electoral roll New Delhi. They will also:
Distribute Form 6 in case name is not registered in the voter list
Register new voters into the electoral roll
Register new voters for election card
Make sure you visit the polling station of your constituency as it will be an opportunity to include your name in the electoral roll New Delhi.
Special Drive and Use of Form 6
Consider a number of situations where use of Form 6 is applicable now.
If you reach your polling station on March 9, and find that your name is missing in the New Delhi voter list, you should use Form 6 to apply afresh.
If you have got married and staying in New Delhi, you are eligible to vote in any of the 9 lakh polling stations in this state. However, you must apply using Form 6 in order to include your name in the voting list. The name and voter's ID number of your husband must be provided as well.
If you have got transferred to another constituency then you must register your name in the voter list even though you have an existing voter card. You should apply with Form 6 for electoral roll New Delhi constituency
Initiative for States and Districts
The CEO New Delhi has taken up the initiative in the entire state, including districts. Although application for entering names in the voter list New Delhi is applicable till the last date of the filing of the nominations, yet March 9th is one such special day where the voters will not have to visit the ERO in person or run helter-skelter to get the voter card or update the name in the electoral roll. The dedicated BLO will address all queries of electoral roll New Delhi – right at the polling station.
The CEO, VS Sampath has conceded that many voters have still not got their names entered in the electoral roll of New Delhi constituency and few more have complaints regarding their failed attempts to get a valid election ID card and update the electoral roll.
Although the voters can find out about the status of the electoral roll from the CEO website, yet this initiative or special camp launched by the New Delhi CEO will help voters to conveniently update the voter list with the names included in it.
So, before April 24th make sure you have attended such special camps to vote for this year's Lok Sabha elections.
Image- Schpemerald