In a bid to remove the backlog of Electoral Photo Identity Cards (EPIC), the Navi Mumbai district administration has launched a special distribution drive to distribute the already-created electoral cards. The Chief Electoral Officer (CEO) Mumbai has appointed officials to ensure voters facing problem to register their names in the voter list, modify certain changes in the existing voter card, or register for a new voter card altogether get a relief and their problems are addressed properly.
Click Here to Apply for your Electoral Photo Identity Card (EPIC) in 2 Minutes
So, if voters want to know how to get electors photo identity card, they can simply visit the nearest polling center and verify about their application.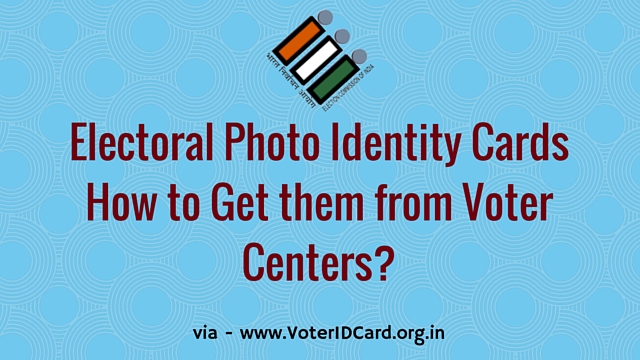 Streamlining the Electoral Photo Identity Cards EPIC Card Distribution Process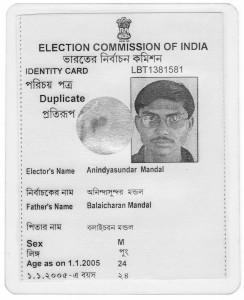 If you are looking forward to vote for the General Elections this year, you must have a valid electoral card. In fact, there are thousands of new voters this year who have enthusiastically gone for online registration of their EPIC. But, they are yet to receive their new card.
There are many who have applied for changes in their voter card. Even for them, the card has not arrived. While many are still in the process of verification and approval, there are thousands which are waiting to be disbursed.
The CEO of Maharashtra has appointed various officers to ensure electoral cards are distributed to 7645 polling centres in Navi Mumbai. According to the District Deputy Electoral Officer, 30,000 election ID cards have already been disbursed.
How to Get Electoral Photo Identity Cards:
According to the District Electoral Officer, the voters must visit their polling centers and check their names in the electoral roll on March 8th and March 9th, 2014. Navi Mumbai district administration hopes to provide new voters of age group 18 and 19 with the election card. You can procure the form no. 6 and fill it there and then if you have the complete documents and passport sized photographs.
How to Apply for Electoral Photo Identity Cards:
What will happen if a voter finds that their name is missing in the voter list or their election ID card has not arrived as yet? – He or she should fill in Form 6 again for new enrollment. Form 6 is used for applying for a new voter card altogether.
How to Check the Status of Voter List?
Many voters had earlier filed for changes in the voter list or wanted their name listed in the constituency they are currently staying. If you are one from this group, you can find out the status of the updated voter list – or, whether your name is listed in the voter list or not. You can also find out the location of your polling booth as well.
Consider a situation where you are staying at Thane currently and want your name to be listed in this constituency. The following steps can be done using your mobile phone…
Type in a text message – 'EPICID – <10-digit voter ID number>'
Send the text message to 9869889966
Alternatively, you can visit a dedicated website of the district you belong to. For instance, you can log in to www.thaneelection.com and click the button, Search, to find out if your name has been enlisted in the voter list.
Special Tasks by CEO before General Elections
Apart from issuing EPIC cards to the applicants who had earlier applied for an updated voter card, the CEO for each state has taken up other measures for smooth elections this year by…
Publishing the deleted list of names at the polling station
Registering fresh application for voter card. This is especially an answer to those who are still seeking a solution on how to apply for electoral photo identity card
Conducting door-to-door collection of photos of the electors
…And, scrupulously cancel out registration of new voters through political parties, companies, or NGOs. It will mean that the voters need to come individually to apply for the election photo identity card.
So, make sure you have done the above tasks to register for your voter ID afresh. It is a quick solution to ensure that your name will be listed in the draft voter list that is scheduled to be published on April 9. Be ready for April 24th, 2014 when the entire country will gear up for the elections.
Image-Wikipedia