In addition to being one of the most popular literary destinations of India, West Bengal is also home to a huge population. And with the general elections 2014 not too far off, the rush for securing voter ID card is most certainly on.
Considering how large the number of people the state has, it will certainly play a key role in affecting the chances of party to form government not only at state but also at the centre.
And it all starts with one basic step and that is getting an ID card that will enable the Bengalis to vote in the upcoming election. The article will show you how to get voter ID card in west Bengal and be prepared to vote.
Voter ID Card West Bengal
First and foremost in order to get register for the Voter ID Card, the person should be at least 18 years old as prescribed by the election commission of India. In order to register for voter ID card west Bengal, visit the official website of Chief Electoral Office of West Bengal. The link is http://www.ceowestbengal.nic.in/ .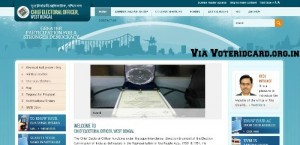 If you are registering for the first time then you will need to fill in form 6. This form for online voter ID card West Bengal is available in English as well as Bengali language. Before you start online registration form for West Bengal voter id card, the website will ask you to enter your log-in details.
If it is your first time visit then you need to first register yourself by specifying your mobile number, email id and name. Once you register, you will get a unique log-in along with its password.
Go back to voter registration page and enter this log-in and password. Once the Form 6 is opened, enter all the information asked in the form carefully. Make sure you enter all the details correctly and honestly otherwise your application will be rejected, and it is possible that police action might be taken against you.
But the process of how to get voter ID card online is not just only about entering information in the form. You also need to have two passport size photographs with you which you will need to upload while filling the form. Also you will need scanned copies of various documents like residence proof, age proof.
If you are a student not living in your home town and still want to register for voter ID card then you will have also have to fill a declaration form along with form 6.
Voter ID Card Verification
Once you have successfully submitted the online form, the Block Level Officer (or BLO) will come and verify the documents that you uploaded during voter ID card registration online.
The process is completed once the verification by BLO is finished. All you have to do now is to wait for your voter card to arrive.
Voter ID Card Application Status
After verification, you can check the status of your application on the website which will have the list of voter ID card west Bengal. There are two ways to know whether your name is included in the voter ID card west Bengal list.

You can either send an SMS to 9433633333 using your mobile phone or go to this link to check your status directly online.
Voter ID Card Correction Online West Bengal
If you are already a registered voter from west Bengal who needs to update details on their voter id card then can either fill Form 8 (to correct any detail in electoral roll) or Form 8A (to transpose your entry in electoral role). This way you can easily get voter ID card correction online West Bengal.
This is all you should know about how to get voter ID card in west Bengal.