Voter ID card registration is compulsory for all those who want to exercise their franchise to vote. And, there are also other reasons as well why election card registration is a must, especially for new residents, such as a youngster opting for a PG accommodation or an officer who has been transferred to a location with family for work commitments.
Need for Voter ID Card Registration
Consider a situation where a student has just enrolled to a college away from his home town. He would need to open a bank account and at times buy an e-ticket to go back home during holidays. Without a valid identity card, such as a voter ID card, he would find it rather difficult to convince the bank or people around to consider him to be a genuine person. Getting an e-ticket would be a distant dream. Here lies the value of voter ID card.
Primarily of course, he would be able to cast his vote and be a responsible youngster even though he is away from his home town by having a valid election card.
What Happens if You Don't Register for Election Card?
Some years back, no voter card was issued for elections. However, Election Commission of India (ECI) soon found out that polls were rigged and false voting was rampant. Many found their names struck off the electorate rolls or someone else already cast the vote impersonating the original person.
You may also get into trouble if you don't have valid address proof, age proof, and ID card to secure a mobile phone, rent a house, open a locker with a neighborhood bank, or get a cooking gas connection.
How to Register Online?
With the amendment of the R.P. Act, the ECI introduced Elector's Photo Identity Cards (EPIC), which was a photo-ID card, provided to eligible voters. Since 1993 elections, this card has become a mandatory item to be carried to the polling booths for casting votes.
If you have your name listed in the voter list but have not received an updated voter card, you can register your name online to get an ID card. With few clicks you can submit a form to register your name for getting electoral card. You can submit hard copies of your credentials to the local Election Registration Officer (ERO). So, go online and follow the stipulated steps:
Visit the state's election commission website where you are residing at the moment. You can get the right URL address from the Chief Election Commissioner's (CEC) website.
Retrieve a unique login name and password after specifying information about yourself. These data include your name, mobile number, and email ID.
Login with the new login name and password. You will soon see many links appearing before you.
Seek for Form 6 if you are a new voter to the assembly constituency and have not yet got your voter ID card.
Seek for Form 8 if you want to make changes, such as your address, to your existing voter ID card.
Seek for Form 8A if you want to change your address in the same assembly constituency.
Upload your colored passport-sized photo.
Click the Submit button once the form is filled in.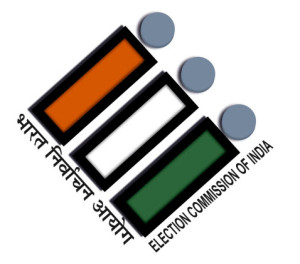 How to Register for Voter ID Card offline?
You can register for your voter ID card without going online by visiting the nearest ERO office. You can contact booth level officers who work under the state election commissioners (SEC) to get the registration form and submit the same along with the credentials, such as proof of residence and age proof. Electric bills or rent bills received from your landlord along with school certificate or birth certificate are some of the useful documents that must be furnished.
Once done, the registration forms will be verified within a month or so and new voter ID card will be issued. So, if you are a new resident, go for voter card registration immediately to avail useful services for surviving in the new place.