Many voters faced problems while applying for their voters ID card years back as there were haphazard entry of names in the voter's list and lack of proper paperwork to make the application procedure well documented.
However, with the formation of Election Commission of India (ECI), appointment of the Chief Election Commissioner (CEC) and subsequent State Election Commissioners (SEC), election procedure has become much more streamlined. These authorities ensure that elections are organized and managed properly, valid voters are listed in the electoral roll, and subsequently, eligible voters get their voter's ID card.
Need to Voter ID Card
Since the amendment of the R.P. Act years back, election ID card has become an essential proof to cast vote during elections. The ECI is responsible to issue the cards to the valid voters as per voter's list. This list is available for each assembly constituency.
The voter card not only allows you to vote during Lok Sabha, State Assembly, and Panchayat elections, it would also allow you to book train tickets online, book hotels in a jiffy, and avail many services that are offered to the Indian citizens living in this country.
In short, the Elector's Photo Identity Cards (EPIC) would serve as an identify proof, age proof, and proof of residence.
Applying through Form 6
Although the ECI, along with SEC issued voter's card to voters already enlisted in the electoral roll, there were new voters emerging each year. Youngsters turning 18 had to be incorporated in the voter list and given electoral card. Others who had to apply for new voter id card were women who got married and changed their place of residence and those who got transferred to another place due to work.
For those applying for a new photo-identity card, form 6 needs to be filled in. You need to follow the steps, such as:
Visit the state's election commission website.
Provide your name, mobile number, and email ID. An exclusive login number and password would be given to you.
Once again visit the website's home page and log in with the exclusive user name you've received. You will be directed to a page where you can download various types of forms.
Download form 6.
Specify your assembly constituency, name, age, place of birth, father's name, address where you live, and details of your family members, who have their names registered in the electoral roll.
Upload a passport size photograph of yourself.
Click the "Submit" button.
…You also have to submit hard copies of your proof of residence, age and identity proof to the Election Registration Officer (ERO) – located near to your residence. You can use your PAN card for ID proof, passport or electric bill for proof of residence.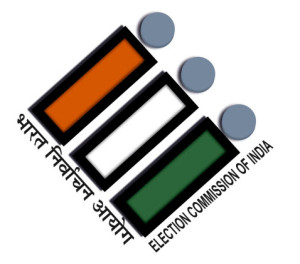 Applying through Form 8 and 8A
While Voter ID Card Form 6A is used to include the name of an Indian who does not reside in India, Form 8 is used to correct errors in the voter card while Form 8A is used to include the name that is currently in an electoral roll of an assembly constituency to another roll that is at another place in the same constituency. This transposition of the name is generally done when a person changes the place of residence within the same constituency.
Remember, you can also pick the respective forms from the local electoral office and submit the same along with the required documents.