Wondering how to get voter id card online? This is the write place to be.
Although the need for voter enrollment and voter ID card was way back in 1993 elections, Online Voter Registration for the election card became the latest thing in recent times. In 2012, workshops were conducted at various colleges in India to enforce voter registration of new voters and promote Online Voter Registration.
In some colleges only 5 percent of the eligible candidates (students who are above 18) had applied for voter card. Lack of awareness in applying for the card, long wait in Election Registration Officer (ERO)'s office, and errors in the voter card and voter's list made things worse.
However, voting rights and other privileges offered to Indian citizens with voter card, invited curious youngsters to register for the electoral card online.
Online Voter Registration – How to get Voter ID card online for New Voters:

If you are wondering how to get Voter ID card online, to register as a new voter through the Internet, then you should follow the steps, such as:
Visit the ECI website. Select the particular state from which you plan to register your I-card. Students can either register from their place of study or where they are residing at the moment.
Retrieve exclusive login name and password by specifying your credentials, such as name, mobile number, and email ID.
Log in again to the website with your unique login name and password. Form 6 will be visible.
Download the form, fill it up, and submit it.
Next Steps after Submission of Form:
While websites of some state election commission offices allow you to upload your passport size photo along with soft copy of your credentials, many require you to submit hard copies of the same to the nearest ERO's office. You need to submit:
Age proof – PAN card, birth certificate, or school leaving certificate.
Address proof – Bank statement, electric bill, phone bill, or bill of the apartment rent, or declaration from the college principal.
The BLOs would soon arrive at your home to verify the credentials you have submitted as well as the data filled in the form 6. After completion of the verification, the BLO also takes up the role of distributing the election card.
Online Voter Card Application for Voter Enrollment:
Many wanted to know whether they could carry out an independent living without Elector's Photo Identity Cards (EPIC). In India, there are many identity cards, each having its own importance. For instance, PAN card provides the age proof as well as allow people to register their tax payments. Driving license too, offers essential facilities to the holder as well as provides the owner to substantiate place of residence. The biometric card, Aadhaar has also been implemented, which can be one of the important I-cards in the country. However, voting rights cannot be given through these ID cards.
Voter ID card allows you to reside anywhere in India without having to proof your identity. In short, one cannot ignore the importance of voter card – Why Voter ID Card is Important – An Overview of Voter ID Card and Its Importance in India
As per laws in the Constitution, voter cards are issued under the orders of Election Commission of India (ECI). Various states have delegates working for ECI. The Booth level officers (BLO) are an important part in formalizing the voter card. For any assistance, you can easily visit the Election Registration Officer (ERO) to solve issues regarding the verification and distribution of the electoral cards.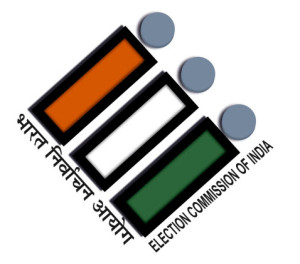 What to Do If You Don't Get Voter Card
If you don't give your voter card after 6 to 10 months, seek advice from the nearest election registration office. You can also go online and check the status of your voter card.

Or you can check the procedure mentioned over here, to check why your voter ID card has been delayed.
If everything works fine, you can get your voter card within a month.