The CEO Delhi Login page is the official website of chief electoral officer, Delhi. Through this website, one can apply for Voter's ID or make changes to the Voter's ID he/she already owns. CEO Delhi Form-6 is an online voter's ID application and this article is about filling in the same. You can also read an article based on CEO Delhi FORM-6 offline application process by clicking  here, to understand the offline application procedure.
 

CEO Delhi Form-6
The CEO Delhi FORM-6  is an online application form for applying for enrolment as a new voter for the first time. Some frequently asked questions are answered by the official website over here. To make this process a cake walk continue reading.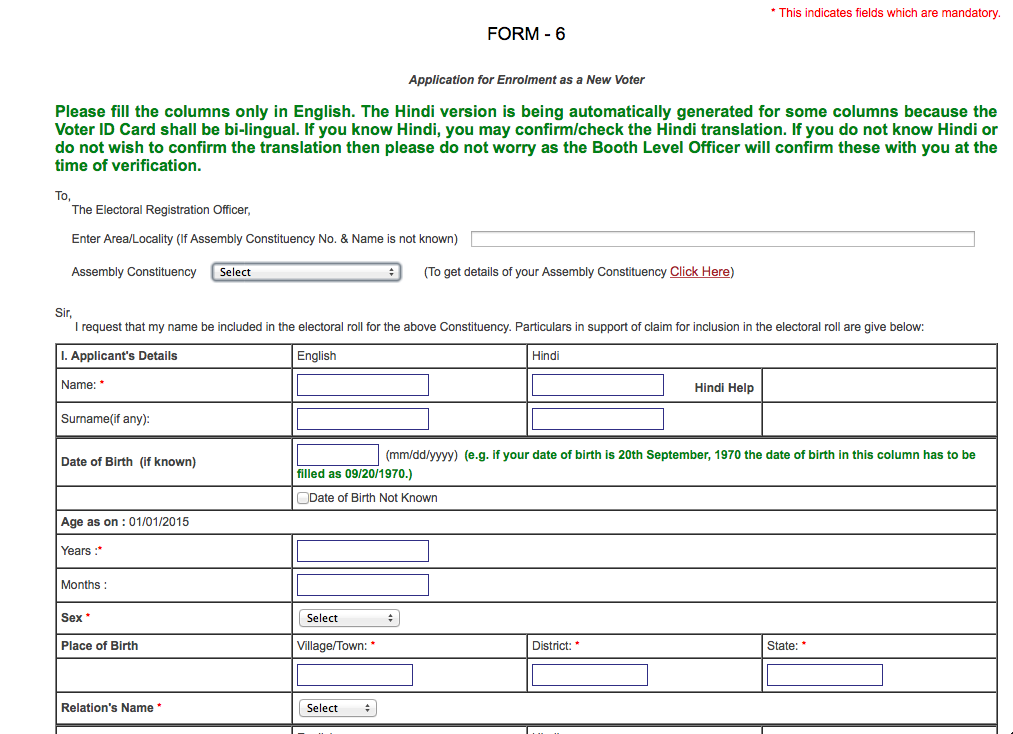 Filling In CEO Delhi Form-6 Online
STEP 1: SIGN UP!
If you already have a CEO Delhi login ID and password you can directly jump to STEP 2. To Sign Up, Go to the CEO Delhi login Page and click on the sign up option. A New User Registration Form appears. Fill in the form. It is a simple form requiring basic details such as your name, address, mobile number, occupation and category of registration. The category of registration is a drop-down box from which you can select your category. Be cautious while entering your mobile number, because the server sends a One Time Password (OTP) to it, which is necessary to complete the registration. Like in any online registration form you need to enter a desired username and password and a secret security question. Finally enter your OTP and voila you have successfully registered!
STEP 2: LOGIN
Yes,  the very obvious next step is to Login using your CEO Delhi Login ID and password. You can go to the CEO Delhi login Page to do so.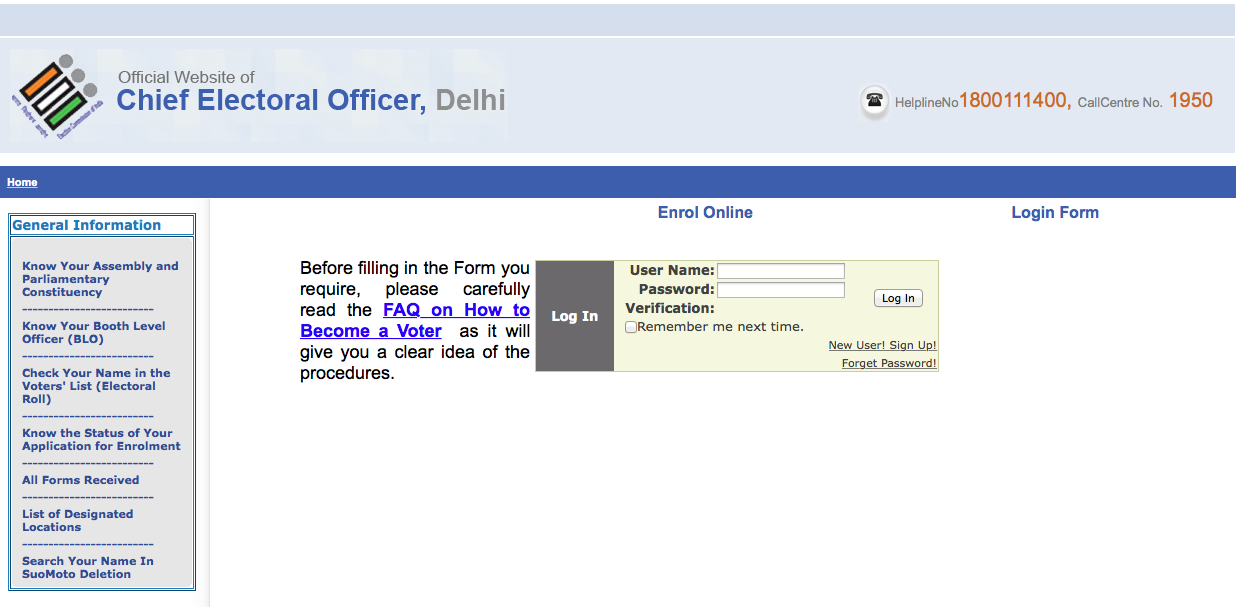 STEP 3: CHOOSE WHAT YOU NEED
Once you login, an array of forms get displayed. They include forms for Applying for a new voter ID or for making changes to the already existing ID. I'm going to brief you on the process of applying for a NEW VOTER ID and the form that will help us do that is CEO Delhi FORM-6, right on top of the list.

STEP 4: FORM-6
The CEO Delhi FORM-6 is a simple one page online form. You need to enter the Assembly Constituency you will be voting from. If you don't have a clue then just enter the Area/Locality you belong to. Certain fields have a Hindi and an English blank. This is because your voter ID card is going to be bi-lingual. The English fields are for you to fill and the Hindi fields will be automatically filled, which you can check before submitting. Don't know Hindi? Just ignore it!
The first part of the CEO Delhi FORM-6 is a series of personal details questions. You need to enter your name, Date of Birth, age, sex and place of birth. You will also need to enter a relation's name who could be you father, mother, husband or anybody else. Then you need to fill in your address and mobile number. Mobile number SHOULD be either your own or one of your family member's. Again, make sure to enter the correct number because an OTP will be sent to it which is required to complete the form.
The next part of the CEO Delhi FORM-6 requires details of your family members who have already made it to the voter's list, if any.
Finally, you need to sign the declaration stating that you are an Indian citizen and an ordinary resident at the address previously give by you.
Enter the OTP sent to you, preview and verify the form once and submit it. You cannot save the form, hence it is advised to fill it up in one go.
Not Convinced Yet?
In case you need any help you can also get in touch with the CEO Delhi Helpline number. Simply Call up the helpline number : 23918888 and get your queries answered.