There is one right that every citizen of India above 18 years of age has, the one right that gives him/her the power to influence the whole political system, one right after exercising which he/she can proudly say that "I am a responsible Indian citizen." This most prestigious right is the right to vote. In order to exercise this right a very important document is needed and that is the voter ID card. The voter ID card, apart from being used in voting also acts as a valid ID and address proof. Any person who is 18 years of age or above has the right to vote and therefore as soon as you turn eighteen, you must get your voter ID card. Owing to the efforts of the election commission you can now get your voter ID card online. Read on further to know how to get your voter id card online in India.
How to apply for Voter Card Online:
You need not worry about the complexities in applying for the voter ID card as applying for voter card online is very simple. However, make sure that you have checked your name in the voter list before you apply for voter card online.
---
Recommended Read: Know the fastest way to Apply for Voter ID Card – Offline V/s Online – Click Here
---
1. Open the website:
In order to apply for voter card online, the first step involves opening the official website of election commission of India. For each state the website is different and the sites are user friendly and easy to use.
To get your states Official Site – Click Here
Or you can straightaway head to NVSP.in and click on the Apply Online for New Voter Registration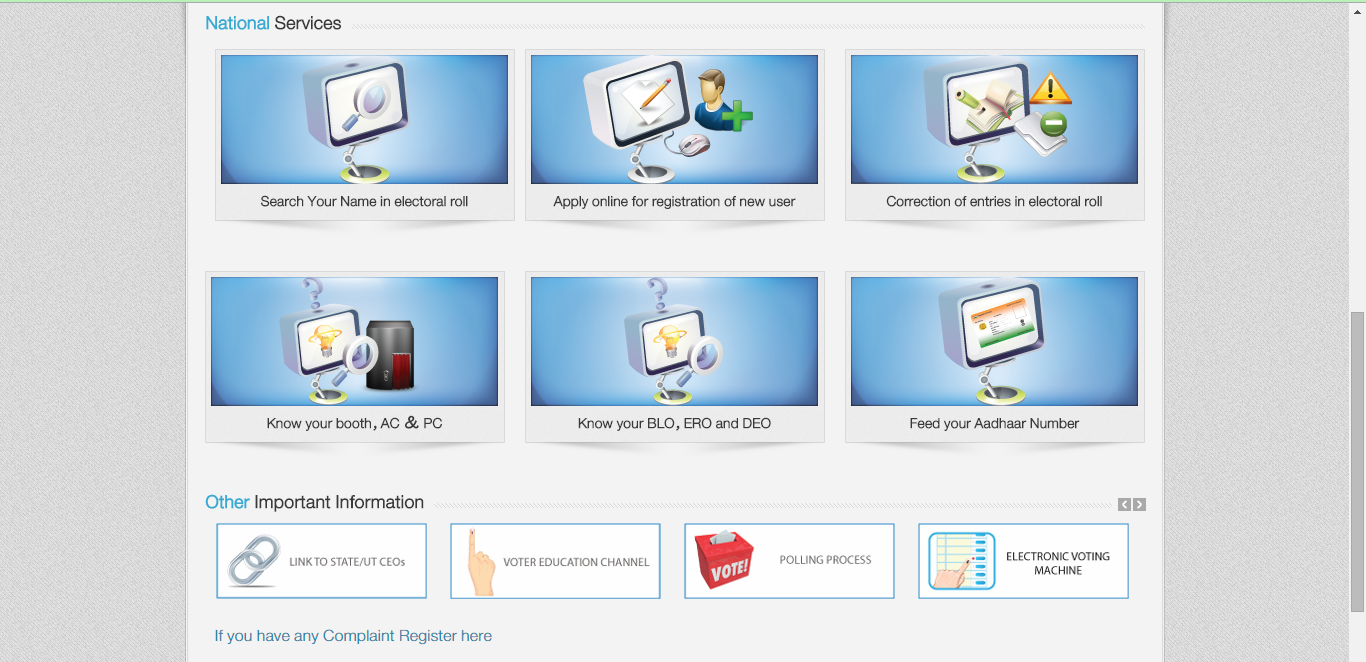 2. Enrollment:
If you are doing the registration via your State ECI website then, once you have opened the website, you will see an Enrollment option, click on it in order to get your new voter ID card.
If doing it via NVSP then you can skip Step 2,3 and 4.
3. Fill up the details – Login ID Password:
You will have a form in front of you in which you will be asked to fill in your e-mail ID, mobile number and the state which you belong to. Once this is done, you will be allotted a login ID and a password.
4. Log in:
Once you have the Login ID and password, the next step involves logging in and entering your details.
5. Fill the form:
At this stage, you will be required to fill out form number 6. You will have to fill in all your details in the form.
If you are doing it via NVSP portal, then the form you will be presented for New registration is already Form 6
6. Photograph:
Attach a passport size photo with the form, it is advisable that you keep your photograph scanned and ready with you once you sit to fill in the form as it will save a lot of time.
7. Confirm:
Once you have attached your photograph, you will be redirected to the form page. Be sure to look at every detail carefully and if all the details entered are correct, click on submit.
8. Success:
The page conveying your successful submission will open and you will also receive an E-mail confirming your successful voter card online application.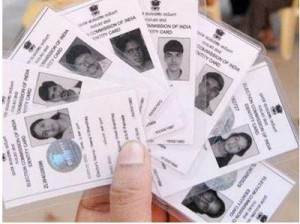 Online application of voter card saves a lot of time and money. You will be able to get your Voter card online within a month whereas if you opt for offline registration, it will take around 9-10 months.
Your voter ID card will be delivered to you by post after thorough Voter Verification done by the election officials.