Recently Chief Election Officer of Tamil Nadu has initiated many online services for the voters of Tamil Nadu. Now the voters who have not yet registered for Voter Card can do the same quickly with simple steps on Voter Registration Tamil Nadu.
Online Voter Registration Tamil Nadu: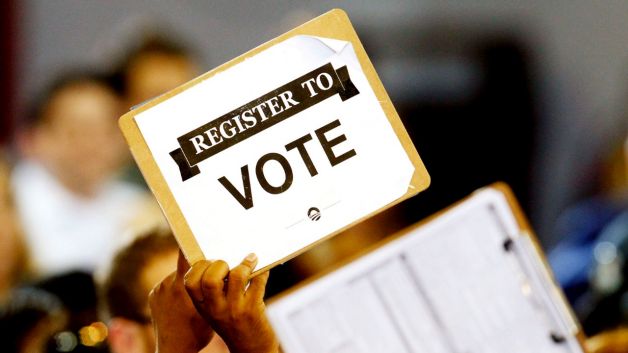 In this article, we will give simple steps for Voter Registration Tamil Nadu. Follow these steps to do registration for voter id online.
Go to the official website of Chief Electoral Officer, Tamil Nadu. Click Here
From the given options click on 'Electoral Services'.
3. Click on 'Register as Voter'.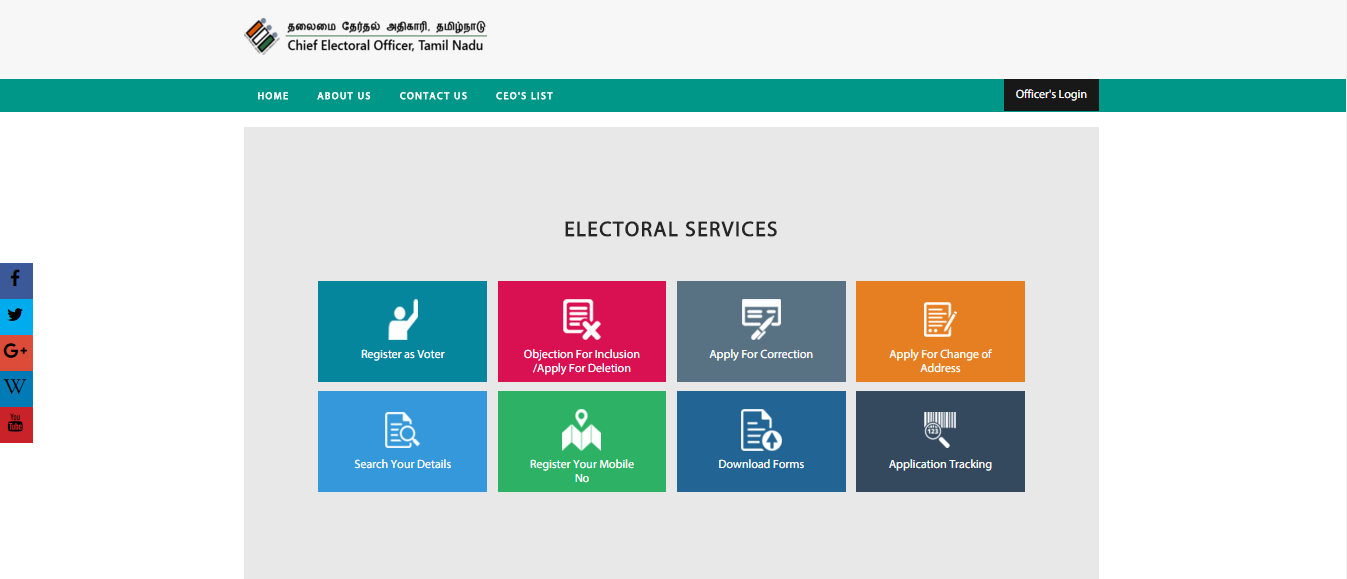 4. You will get 'Form 6' as given in the image below.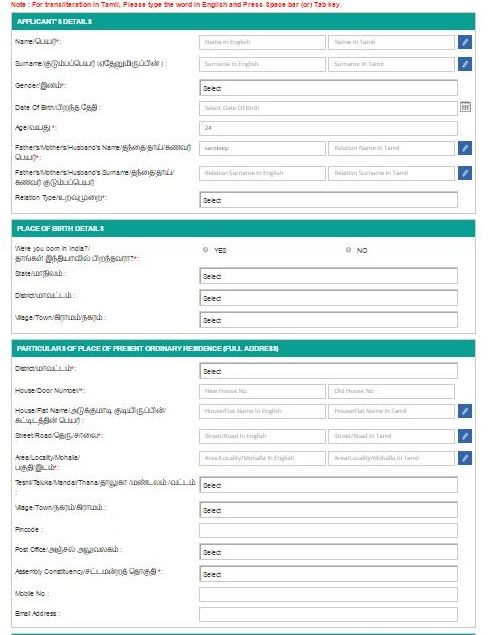 5. Fill in all the details in the form. You can also download Form 6 form Here.
6. Upload your scanned passport size photograph.
7. Recheck all the information and click Submit.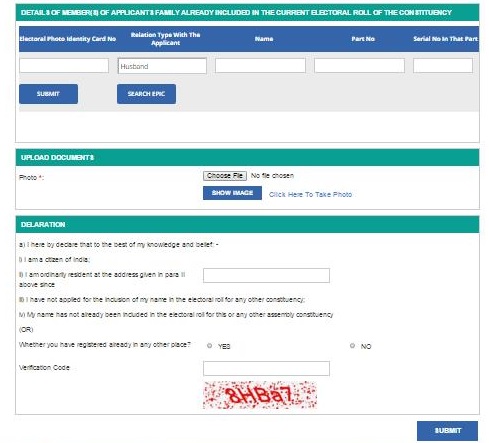 8. After submitting all the information you will receive Application ID and you will be soon contacted by the local Election Officer for verification of your details in person.
9. After the verification is done you will receive your voter's ID card. And you will be eligible for casting a vote in the coming elections.
This is the easiest and the quickest way in which you can get online Voters Registration Tamil Nadu. 
Voter Registration Tamil Nadu – Offline Options:
---
Do not forget to read:  Major Parties and their Chances in the Upcoming Tamil Nadu Assembly Election
---
The voters can register for voter's card Offline as well. Voters can download the PDF of Form 6 from Here and fill in all the details after reading the instructions given in the document. For more information on the offline application for Voters Registration Click Here.
---
Click Here for Steps check your Tamil Nadu Voter ID Status
---
Apart from this, to make sure that every eligible person casts vote in the upcoming elections, the Chief Election Officer has introduced various other electoral services such as:
Objection for inclusion/ Apply for Deletion
Apply for correction in Voter's ID card.
Apply for change of Address in Voter's ID card
Search for your details
Register your mobile number
Download forms for various corrections/changes
Application tracking for the progress of receiving voter's ID card
The Chief Electoral Officer has published enough information about the various upcoming elections, parties participating in the elections and their profile, various press releases and published reports. This has been done to educate voters and make them well aware of the candidates for the elections. The commission has also introduced SVEEP ( Systematic Voters Education and Electoral Participation Wing), it is responsible for the formulation of policies for a transparent and well-aware voting system. It educated the voters of election-related information and procedure so that the voters can make a fair and independent decision of casting the important vote. It has given facility to the voters to register a complaint against any unfair or unethical act happening around them. There are many other features which are yet to be introduced by the election commission online to ensure ethical voting. 
Hope this article was helpful to the voters seeking online Voter Registration Tamil Nadu.