Election Commission of India tries its best to make all election-related procedures simple. So if you want to get hold of the recent voter list and check your name, you can Download Voter List and do the same. It can easily be done online. You need not be a tech-savvy person to Download Voter List the process is as simple as breathing if you know hoe to go about it. Given below is the guide to download Voter List, keep following it and you shall have the Voter List Downloaded in no time.
How to Download Voter List?
A voter list contains personal details of a voter, so you must have a valid political reason to download that list. It is generally in the case of wanting to check one's name that one wants to Download Voter List, and this reason is quite appreciable, advisable even. If you have a Voter Id Card your name must be on the Voter List, but is always advisable to check it once rather than take things for granted. To Download Voter List, follow these steps:
Visit the official page or Click Here.
To Download Voter List, choose the option 'PDF Electoral Roll' on the left Sidebar of the page.
You would be redirected to a page under the heading of 'Links to PDF E-Roll'
On this page, you can see a list of states, choose your state / UT from among these.
Next, you will be required to choose your District and Legislative Constituency from the drop down boxes.
Once you have selected the above, click the 'Get Booth List' option.
A series of names of the various booth lists in your constituency pops up. You will have to choose a respective booth.
Once chosen, the download will start. And you have access to the Voter List once the PDF file has been downloaded.
Here are some screenshots, to help you decipher the procedure in a more accurate way:
This picture here shows a sectional snapshot of what the Website looks like. The link to this page is given above.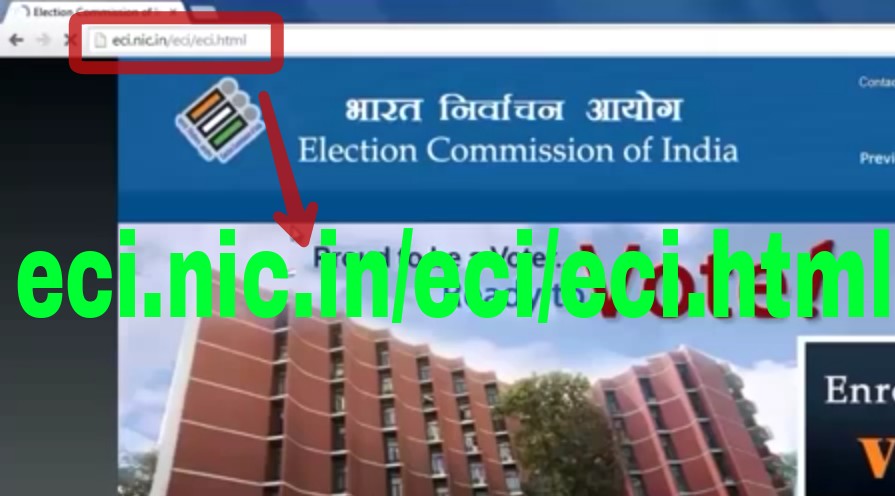 When you land on the webpage, you shall see such blue colored boxes. These are links to various services. Make sure you click – PDF Electoral Rolls – as marked in red in the snapshot below.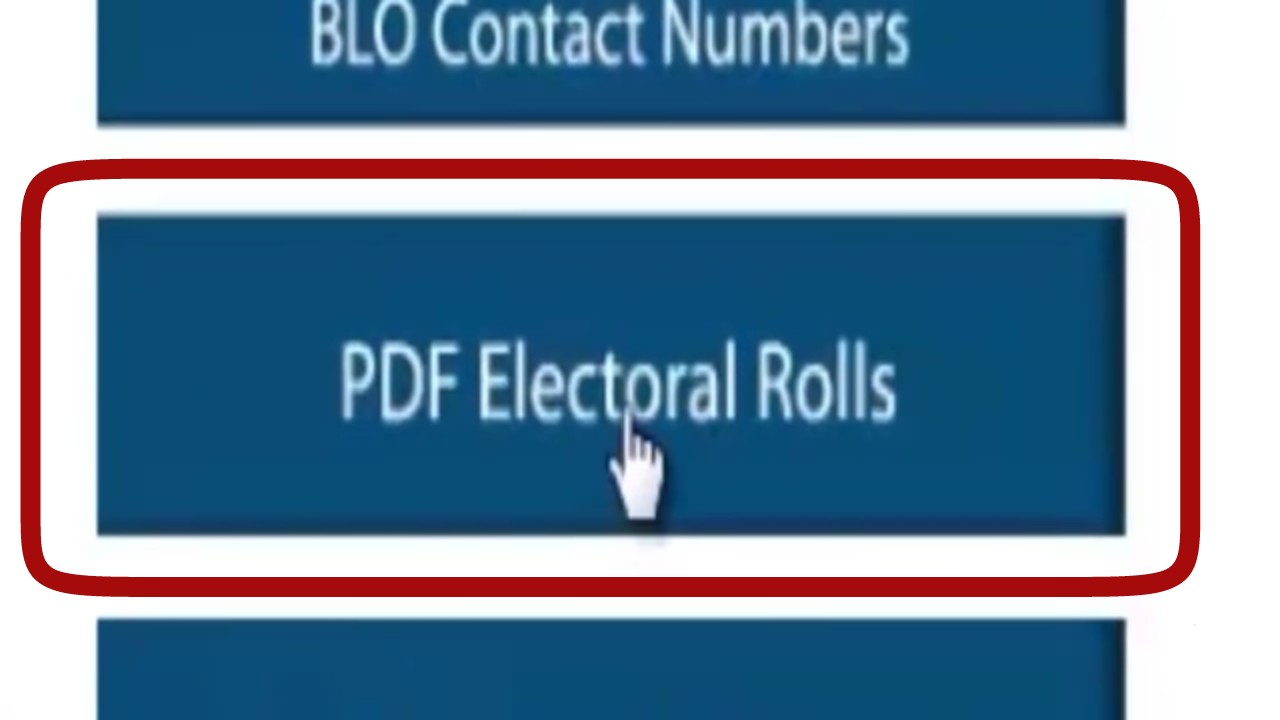 This picture below is the snapshot of the page where you shall be required to choose your district and legislative constituency. Once done click on the 'Get Booth List" .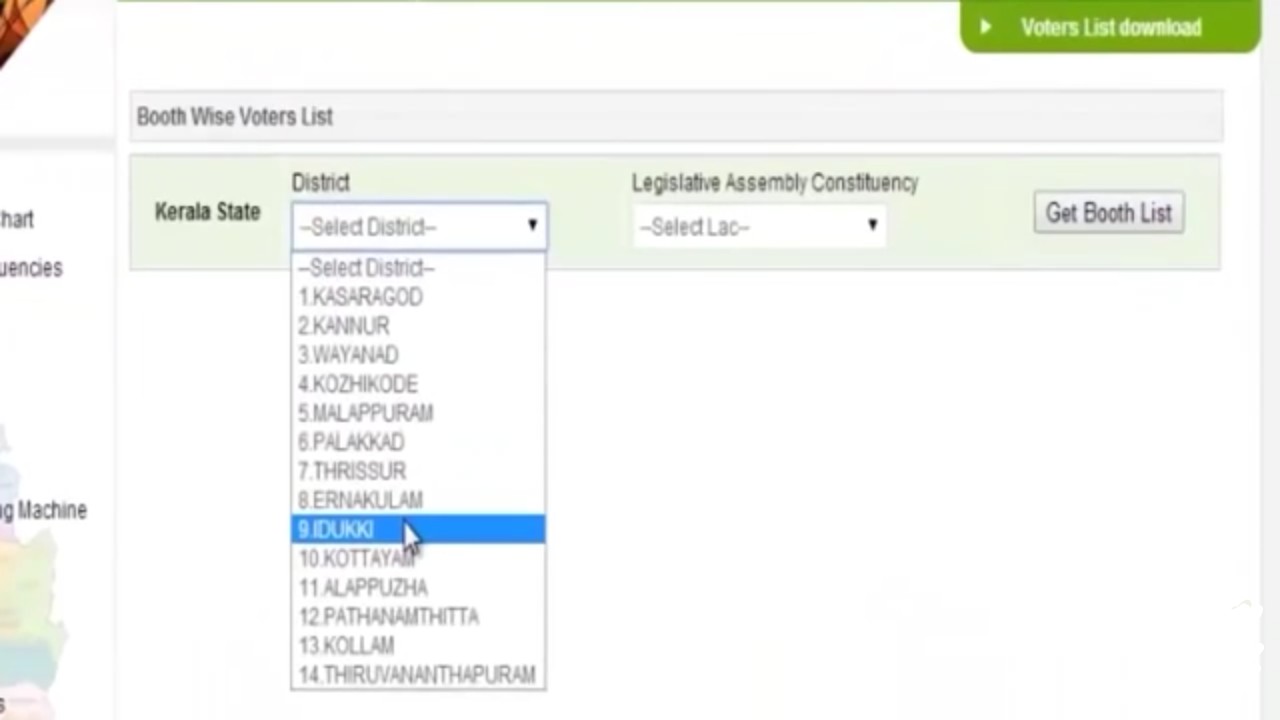 A Guide For Voters:
As a dutiful citizen, we all MUST vote. There are certain norms though that we should keep in mind before we step in to cast our Votes.
Why Should We Vote?
India, as we all know, is the largest democracy in the world.  And as part of our democratic nation, it is our duty to exercise our franchise by electing our representatives and thus help to shape the destiny of our beloved nation.
Who Can Vote?
All citizens of India above the age of 18 as on the 1st of January of the year for which the Electoral Roll has been prepared are entitled to vote. However, those who are mentally unstable and have been declared so by a competent court or have been disqualified on the basis of corrupt or criminal offenses are not entitled to be registered in the electoral rolls.
How to Register yourself in the Electoral Roll?
The Election Commission of India  prepares the electoral rolls through a process of rigorous revision where house to house enumeration is done. This process is done normally once every five years. There are ways in which you can get registered in between that time span as well. To know the exact and complete process – Click Here.
If you have any Grievance regarding the Election Procedure, What mechanisms are available to you?
If you harbor any grievance with regard to any Election related process you may approach the following authorities in your area for a redressal:
Chief Electoral Officer – At the State Level
District Election Officer – At the District Level
Returning Officer – At the Constituency-Level
Assistant Returning Officer – At the Taluka Level
Presiding Officer – At Polling Station
For any further query please feel free to explore the site further or leave a comment below and we would love to help you out.