India is a country with diverse culture and traditions, immense population and variation in every corner. In a democratic country like ours elections play a major role for its growth and development. We, the people elect a representative of our choice every five years by casting vote. It is a ballot system.
A lot of malpractices occur during such voting as everybody wishes to win. Malpractices such as rigging and bogus voting take place during elections. To avoid such malpractices and promote fair elections the Election Commission of India came with the concept of Voter Id Card.
A Voter ID Card acts as a proof of identity allowing a person to vote and elect a candidate of their choice. It is one of the essential identity proofs for the Indian citizen. Any Indian citizen above 18 years can apply for a Voter ID Card. It is also known as the Election Card
Election Card is not only important for voting but also otherwise like supposedly you want to open a bank account, you will be asked by the bank people to provide an identity proof and you can give a copy of your voter id.
Checking Your Election Card Status
The ECI has streamlined the process of getting an election card. Now you can get your voter id card within 2-to-3 months after applying online. You don't even need to visit the office of the State Electoral Officer in person to know about the voter ID status.
You can now visit the ECI's website to check the voter ID card status online. Applicants can check the status of their electoral card by sending an SMS to the electoral officer or seeking help from a dedicated ECI helpline, visiting the website or even visit the ECI office.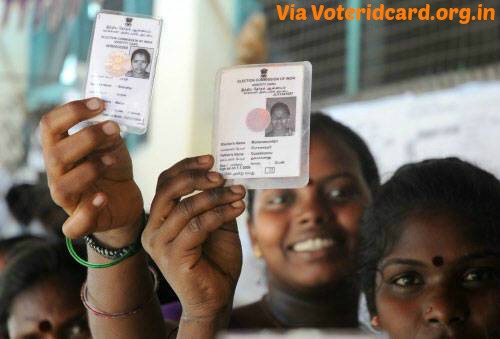 Why Is It Necessary To Check the Status of My Voter ID Card?
It is not compulsory to check the status of your Voter ID Card but it is preferable if you do so. You should know when you have to check the status of your Election Card. Imagine a situation where you have applied for a Voter ID Card and did not receive it or no verification team has come to your house, you need to contact the ERO, polling station, local Tahsildar, or Zonal Officer in particular area from where you have applied.
You should wait at least a month if you have applied for your voter card online. If however, you don't get any response within 2-to-3 months you should log in to the CEO website to know at which stage your application is stuck. A quick check on the web can help voters to know the status of their application.
How Can I Check The Status of My Election Card Online?
Once you submit your election card application form, you can find out its status online. Initially one had to visit the election office to know the status of their voter id card but now thanks to technology– no matter whether it is cancelled, under process, or in transit you can check it anytime, anywhere. Remember, you will be given an application number once you have successfully submitted your application to the local office or registered your application form online. Here are the steps to know the status of your Voter ID Card.
Visit the state CEO's website. Many tabs will be visible in the online form.
Click the e-registration link from the tabs above. A series of sub-pages are displayed.
Click 'Know your Voter Card status' link from the sub pages given.
Choose Application ID radio button if you want to put this number in the text box that appears. You can also select the option to enter Applicant Name, or House number.
Choose the correct form from the list of forms in the next step.
Click the Submit button.
The election card status will be correctly shown in front of you. This status is mentioned in the form of a new pop-up window. Make sure that the pop-up option is not blocked by your browser.
Once the voter ID card application form is verified, you will be able to see the election card number and the E-Seva centre number is provided. These two numbers must be provided to the e-Seva center to get your updated or new voter ID card.
How can offline users check their name in the Voter List?
Some may argue that an internet connection has a great outreach and there might not be many people without it but nevertheless it is not surprising to hear that the mobile services have a much greater outreach than internet. Supported by this fact, people without an internet connection can check their name in the voter list just by sending a simple text message. The layout of the text message is as follows:-
Just SMS 'EPIC'<SPACE>'Voter ID Card No' and send it to 9211728082.
By this way you can save a trip to the Election Office if you want to check your name in the Voter's List of your constituency.
The election commission although has to go a long way in order to make the Voter ID Card issuing process and related tasks easier for the people who have no internet connection, but this move, through which offline users can check their name in the Voter List through an SMS, would surely open a lot more avenues and enable many more electoral tasks to be conducted using mobile phones and hence make things easier for both online and offline citizens.

How Do I Track My Voter ID Card Status via SMS or Call?
There are 2 ways to track your Voter card via phone – SMS or Phone Call.
After successfully applying for the Voter ID card you will receive a unique Serial Number. Using this serial number you can easily track the Voter ID Card via SMS or Phone Call but remember you can't track it immediately after applying for the card. You have to wait for 4-5 weeks then only you will be able to track it. Here's the step by step to track your Voter ID Card:
Via SMS
1) Go to Message in your Mobile
2) Type your Voter ID Card Unique Serial Number
3) Send it to 9433633333
Via Phone
1) Call from BSNL or MTNL to 1506 and follow the instructions in Hindi or English language
OR
2) You can also call to 0124-2888-888
Note: Currently you can talk only in Hindi and English language. You can also contact to the customer care to know the status of your card.
After completing your application, voter ID card status can be tracked either online or on phone. Every State has its official site for voter ID card application and tracking. The location of VREC, Closest Designation Location and BLO and any other necessary information can be found on that site.
Voter ID Card Status Delhi
The voters from Delhi can track the status of their Voter ID Card Delhi application status on the website of CEO Delhi. They can also find their voter card status using Smartphone. The Delhi election commission has a registered number 9433633333. Delhi voters have to send an SMS which will consist of unique serial number (given to the voters on successful submission of their application).
In addition to this, there is also a helpline number 1506 on which the voters of Delhi can call up and know the status of their voter card. As an added feature for its voters, the CEO Delhi website also lets the voters find the information like location of their Block Level Officer (BLO), polling booth and other election related information.
Voter ID Card Status Track for Resident of Uttar Pradesh
In case you live in Uttar Pradesh and want to check your voter ID card application status in this state then here is the method. Just visit the CEO Website of UP i.e. www.ceouttarpradesh.nic.in . On the home page you can easily find a column names 'Online Voter Services'. Under that column there is an icon that reads 'Know your Application Status'. Just click the icon and select the correct option for each of the following:-
• District
• Assembly Constituency
• Part
• Form Type
• Date or Period of application
If you do not have the above mentioned information you can simply search for your application status in UP by entering the Applicant name or the application form number.