Instant Noodles or Spaghetti? Airways or Railways? Standing in a queue or VIP attention? The obvious answers for a person who's always in a hurry would be INSTANT NOODLES, AIRWAYS, VIP ATTENTION. Why? Because nobody likes to put more time in something that could be done in a matter of seconds. People have started doing almost everything online for the same. Another reason for this online attraction is the ease with which these jobs can be done. Like? Recharge, Shopping, Bill payments, etc. You name it and you get it ONLINE. So, why should the INDIAN GOVERNMENT OFFICES be left behind? Very few people know that now anything and almost everything can be done online. Online Passport application, online electricity bill payment and yes Online Voter Registration too. Yes, you have read it right. All you have to do is click here and there and type in here and there and submit the digital/scanned versions of the documents that need to be submitted. And the best part? You won't even have to leave your house for this!
How to do Voter Registration online?
Here are the 4 EASY-TO-FOLLOW and EASY-TO-DO steps that will make sure you'll have your Voter ID card in your hand (if followed porperly):
STEP 1
A.
Open the Following link for Online Voter Registration:
http://eci-citizenservices.nic.in/
B.
Click on 'New User Registration'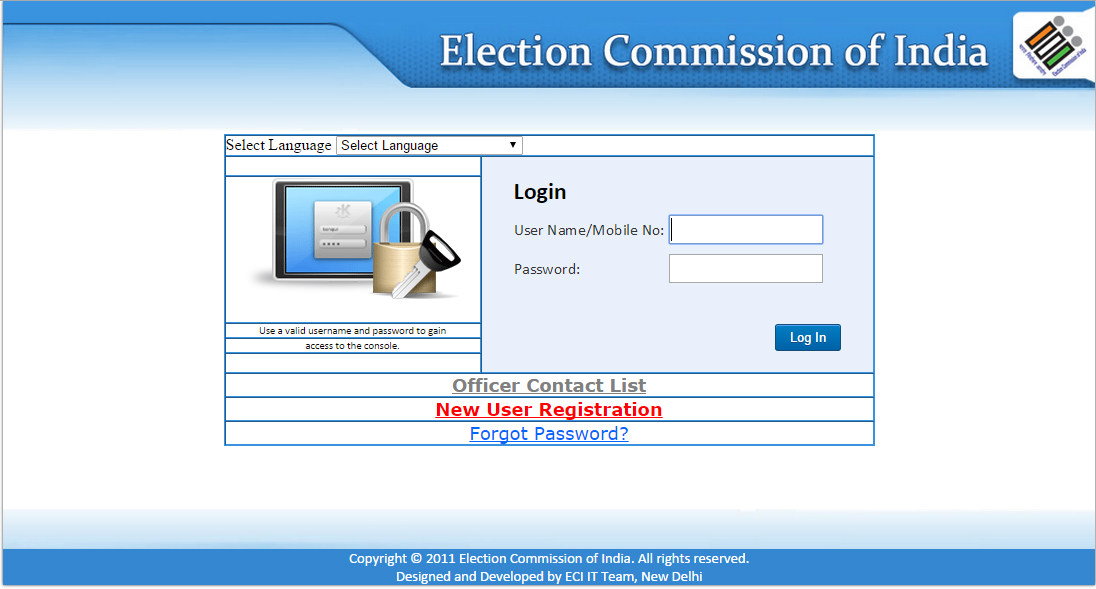 C.
Fill in the details (Fields marked * are mandatory)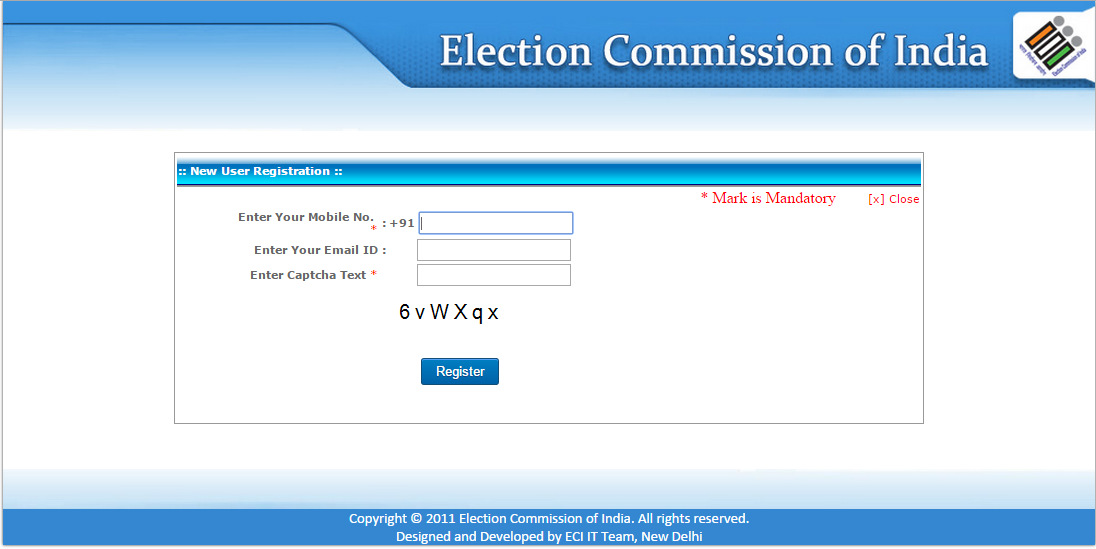 STEP 2
A.
Click on 'Register' button and wait for the verification code to be sent to your entered Mobile no
B.
Enter the verification code and click on 'Verify
'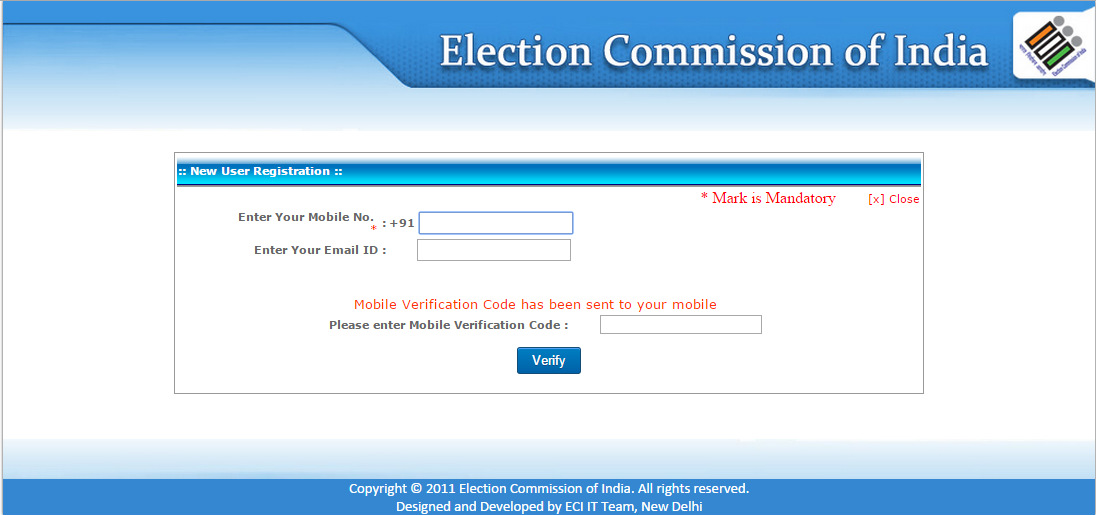 C.
Click on form 6 for inclusion of your name in Electoral Roll.
STEP 3
A.
Select your state, district and assembly constituency. Enter your full name, surname, sex, place of birth and village/town (Name,sex and village/town fields are mandatory).
Click on 'Save' and wait.
B.
Click on 'Continue' button
STEP 4
A.
You will receive the following message:
You have been registered as a new user with User ID: *your phone number* And Password:*your phone number*. You application is saved with Application ID: *An unique ID*.
B.
Fill in the detailed form with all your details.
C.
Upload:
i. Latest photograph (not more than 6 months old).
ii. Proof of Age.
iii. Proof Residence.
Click on Submit button and *voila* you are done!
Please refer the guidelines for instructions about surname and place of birth. You may leave the Regional Language fields blank.
Generally within the next few days, an Election Commission representative should visit your home to verify your Address and the submitted details during the filling up of Online Voter Registration Form 6.After verification of all your details you should receive your Voter ID card at your place.
What to do if you don't receive your Voter ID card?
If you don't get the Voter ID card within 6 months of Applying you should approach the Office of Electoral Officer along with APPLICATION ID(that you received via text)to seek the reasons/clarifications. You can also file an RTI with this application number.
But then there's still no online way of voting.You have got to go to the booth and vote.Sigh!Just maybe someone would think of this too.
For more such articles keep visiting this VoterIDCard.org.in