Elections help to elect people's representative in the parliament. In India elections were earlier held without any reference to voter ID card but it was necessary to have one's name in the voters list. However, a lot of malpractices were seen during voting. This resulted in the creation of voter ID card. Voter card is very important for the Indian citizens. Voter cards are authorized by the Election Commission of India (ECI) who provides these cards to all eligible voters advising them to vote in a distinct electoral district.
A voter id card has your name, your father's name, sex, date of birth, address, and photograph, thus helps in preventing electoral forgery during voting. It acts as a reliable proof of your identity, age, and place of residence, which thus helps you get other identity cards also.
Why Should You Vote?
There are a number of reasons to vote, but you need none to make a good change, to contribute to development and do sustainable growth. Although you must vote for the following reasons:
Voting is a must because it's your most sacred right in a democratic country
Your right is the at the heart of our democracy
Your chance to decide your future & that of your fellow citizens
Gives you the ultimate power to shape the destiny of your country
Every vote counts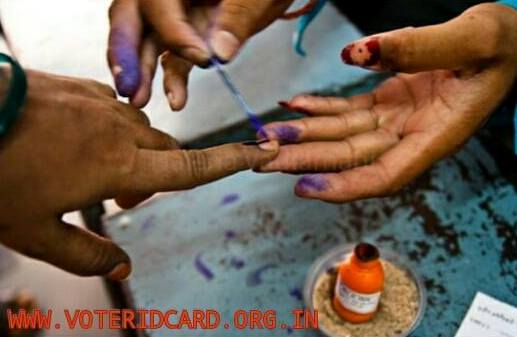 What is a Voter ID Card?
A Voter ID card is considered an important identity document for several purposes in India. It can serve as a photo identity in several situations such as when applying for a loan, at a domestic airport, to open a bank account, and so on.
Voter ID card is not a plastic card or smart card; it is a black and white bank size card. It contains the photo, date of birth, and address of the card holder. It also contains the serial number, a hologram sticker and stamped signature of the issuing authority.
Use Of Voter ID Card
The primary purpose of voter ID card is to act as a proof of identity for casting vote. It is issued by the Election Commission of India. It also serves as general purpose identity proof, address proof and age proof such as buying a mobile phone SIM or applying for a passport.
Voter Card As EPIC Scheme
The Election Commission of India (ECI) was formed to organize, manage, and subsequently tackle elections in the country. The President of India appointed members in the ECI team. The Chief Election Commissioner and his two colleagues are responsible for various orders passed by ECI to ensure free-and-fair elections in the country. In 1979, voter ID under Elector's Photo Identity Cards (EPIC) scheme was introduced by ECI for the Sikkim assembly elections. This identity card was issued by ECI after the amendment of the R. P. Act. With this EPIC scheme, voters were given an ID-card that had a photograph of the voter, name, father's name, address, and age.
Hence, since 1993, the photo-ID card or voter ID has become mandatory for voters to vote in any election. Once you have this card you can vote and also avail many facilities and services offered to Indian citizens.
Voter ID Card Used As Identity Card
Apart from casting vote through a voter ID card, it is also essential to keep one's name in a voter's list. Often, some voters can change their place of residence. Many women in fact, change their surname and place of residence once they get married. A voter ID would help them to establish their identity and get their name enlisted in the new constituency.
In many cases, it is used to avail a particular service. For instance, "Tatkal Seva" is a unique scheme introduced by railways to issue instant tickets for genuine travelers. Voter ID would help in sincere travelers getting the ticket instead of touts bagging the tickets themselves. Today, voter card is necessary for buying railway tickets, booking hotels or getting passport. It serves as a proof of identity, and proof of age and residence.
Checking Errors In Voting
Each constituency in India has a voter's list where the names of all voters in the constituency are registered. Based on this electoral roll, voters are allowed to cast their votes at the polling stations during the Lok Sabha, state assembly, and Panchayat elections.
Generally, Indians who attain the age of 18 and reside in India are eligible to vote, provided they also have their name listed in the voter list. But during elections, many valid voters found that someone had already casted votes on their behalf. Some people had basically impersonated them and casted votes. There were also errors in the electoral roll as one voter could have his or her name entered in another constituency.
To ensure that such errors were curbed in subsequent elections, Voter ID Card was developed.
Voter ID Card To Cast Vote
While you go to the Election Booth to vote you have to identify yourself to avoid any malpractices and promote fair elections. At such times your Voter ID issued by the Election Commission of India comes to your rescue. You need to show your voter Id card as it contains your name, your father's name and address it can act as a strong proof of identification
To sum it up Voter ID card is not only essential to cast vote today but it has also become necessary to have an election card for the following purpose:
Register your name in the voters  list if you change your residence in India
Include your name in the electoral roll if you've got married and changed your surname and place of residence.
Buy tickets online, such as railway tickets for AC and non-AC classes. It is also essential to have a photo identity card to buy Tatkal tickets.
Get passports or other identity cards. The election card acts as a proof of identity, age, and place of residence.
Hence, voter ID is a special identity card that can helps you as a citizen of India, to avail services without any hassle.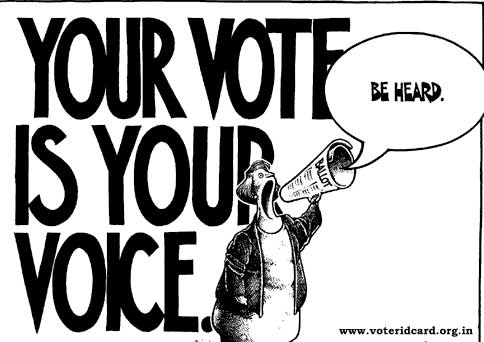 Voter ID Card Apply Online
So if you haven't got your voter ID card yet, you can apply for it now. We even give you certain tips that can be followed while applying for a Voter ID Card. They are here.
In order to apply for voter card online, you will need to visit the webpage of your state election commission. Every election commission website has option of registering online. You can also apply for the card through the election commission website.
The form for applying for the voter card is form 6. The NRIs will have to fill form 6A. The online application process also requires the applicant to upload scanned copies of passport size photograph and those documents which will be used as documents of proof. Once the form is successfully submitted, a unique application ID/number is generated for the voter.
The various forms to apply for Voter ID Card
Form 6
This form is for issuance of a new Voter ID Card – in other words a fresher or those who have not applied for a voter card earlier. The applicant must provide proof of residence, age, and certify the number of members in the family he or she is living. Those who attain the age of 18 years need to apply for an electoral card through this form.
Form 8
This form is needed in case you have a typo error or want to upload your photo. So, basically this form is meant for modifications and subtle changes in the name, address, in your Voter ID Card, etc.
Form 8A
This form is used by those who want a transposition of their name in the electoral roll. Here, except for the address the voter card is valid otherwise. So, to change the address in the same constituency, this form needs to be accessed. The electoral roll is also updated with the change in the voter card.
Form 002
This form is used in case you have lost your voter card or it has got mutilated by accident. An FIR needs to be filed in and a copy of the same along with all the credentials required for form 6 is furnished with the form. A duplicate card is provided to you.
Form 7
In case you want to object the inclusion of a name in the electoral list, you can submit this form. This is often required for those whose parents die and require cancelling the voter card.
Documents Required To Apply For Voter ID Card
You need to attach a copy of various documents while applying for a voter id card as evidence. Here is the list of documents you would require while you apply online for your voter id card:-
Proof of Residence, this is required to validate the address you provide while filling the Form No. 6. Examples of address proofs- Electricity/Water Bill, Statement issued by Bank, Pan Card etc.
Proof of Age, this is required to validate the Date of Birth you filled in on the Form No. 6. Examples- 10th standard passing certificate, birth certificate issued by the civic agency of your state or any other appropriate document signifying the voter's age.
2 recent passport size photographs, which would appear on the Elector's Photo Identity Card.
Checking Status and Complaint
You can easily check the status of your voter card online by visiting the website of your state's election commission officer and clicking on house number, application number, or applicant name, and then choosing the correct form number and search for it.
You can also track the status by calling 1506 and following the instructions further or sending an SMS to 9433633333 with your unique serial number that you would get once you finish filling the form.