Bihar Election is all set to begin in September-October, with preparations, campaigning, word war, etc. going in full swing. Both sides being confident of winning this Bihar Election battle. The heat is so intense that is not feeled only in Bihar but all the way to Delhi also. The BJP is very confident that its superlative show in the 2014 Lok Sabha elections and recent Bihar legislative poll result will continue and the party along with its partners in the state will form the next government, while Nitish Kumar is hopeful that the people of Bihar will reward him of all the good works he did in last 10 years.
Whatever they think of their chances, they make it sure to leave no stone untouched by criticizing and exposing the opposition's weakness. The word war is on its full pace with no one want to stay in shadow. We have put together what these big names have to say for this Epic battle of Bihar.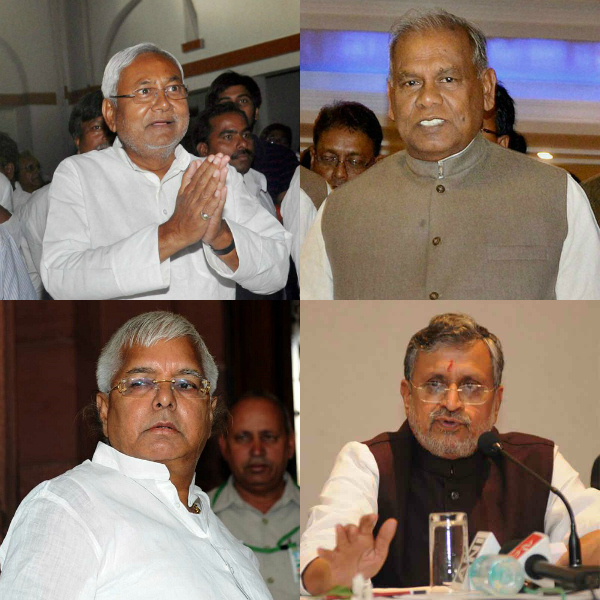 Bihar Election: Who says what?
Here are some quotes and statements from the people who matter in the upcoming Bihar Election. Have a look.
"This is the Mother of all Elections" – Mr. Nasim Zaidi:
One can predict the heat, different political parties are filling with this statement made by Mr. Nasim Zaidi, Chief Election Commissioner itself. Here what he says for this election: "This election will prove out to be the mother of all elections, according to him". He prioritized that higher participation of voters in this election must be ensured. Bihar has traditionally low voter turnout which was only 52% in last elections. He also emphasised that the elections have to be free. By this he mean to say that the voters in some respect should not be intimidated, threatened, not to be victimised by.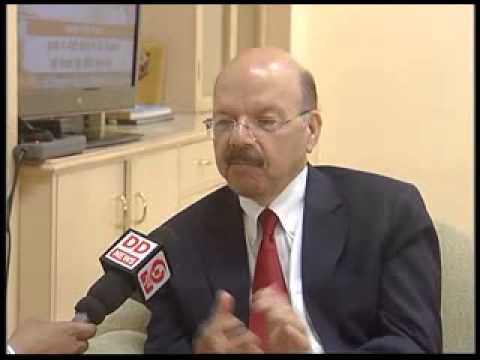 "Very happy about the unity of Lalu Prasad and Nitish Kumar" – Mulayam Singh Yadav:



New equations and a new friendship has formed in between two big names of Bihar politics, i.e. Nitish Kumar and Lalu Prasad Yadav. Both of them along with Samajwadi Party supremo Mulayam Singh Yadav made a new alliance Janata Parivar to counter BJP. Here what Mulayam Singh Yadav said: "I am very happy about the unity of Lalu Prasad and Nitish Kumar. Nitish Kumar will be the chief ministerial candidate for Bihar. Lalu Prasad Yadav was happy to propose Nitish Kumar's name for the chief ministership while he will lead the campaign. He also made it clear that there is no differences between them and they not let any differences arises between them. He declared that they are united to fight together to eradicate the "communal forces".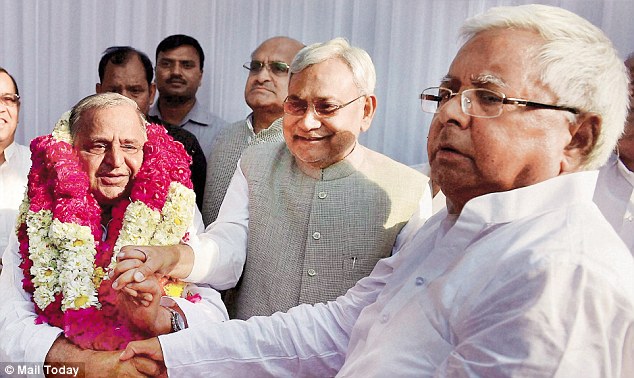 "Ready to consume poison, to throw away the communal forces"- Lalu Prasad Yadav
With all these political drama going on, it is impossible to not get a word from Lalu Prasd Yadav himself. Here what he said after declaration made by Mulayam singh Yadav: I had to accept Mr. Kumar as CM candidate of the alliance to crush this cobra of communalism. Together we will destroy and wipe out the BJP from Bihar unitedly and for that "I am ready to consume all kinds of poison." He also said "there are no differences between us", making clear of some earlier statements of discomfort made by some RJD leaders over naming Nitish Kumar for Chief Ministerial post. "We belong to the same family. Yes, we fought against each other and also made some allegations. But, in spite of that, I personally called Nitish Kumar to counter the BJP when his party (JD(U)) was divided at the time of polls for Rajya Sabha seats in Bihar. I am ready to support him to stop these communal forces".
          Also Read: JD-U launches "Har Ghar Dastak" in Bihar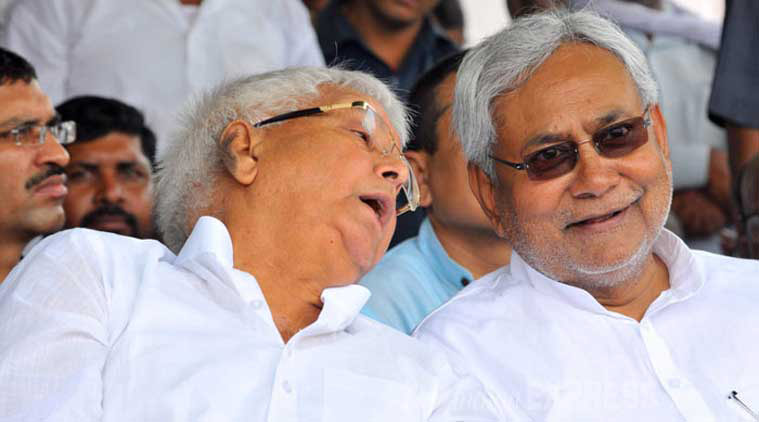 "The hype of this Grand Alliance is nothing but a gimmick"- Ram Vilas Paswan
On this new alliance of Nitish-Lalu, LJP leader and current union minister Ram vilas Paswan said "This alliance between JD(U) and RJD before the Bihar elections is a nautanki (gimmick)". He also said "the vote bank of this grand alliance is particularly unstable with the expulsion of one of their important members Jitan Ram Manjhi and Pappu Yadav from JD(U) and RJD respectively, while that of NDA's vote bank is more or less stable. This makes us confident enough of forming a government with two-third majority easily."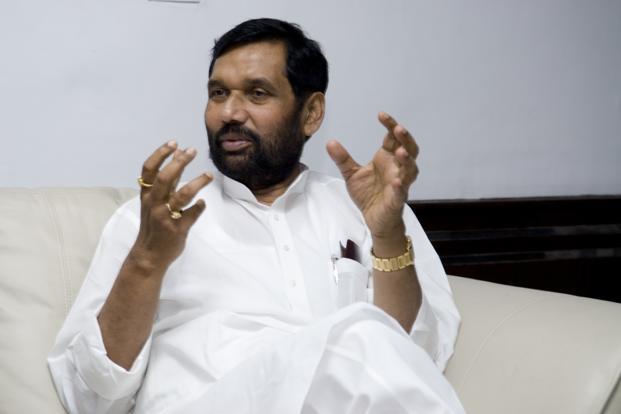 "Not an easy task for BJP to find a suitable candidate against us"- Nitish Kumar
Speaking at Sri Krishna Memorial Hall in Patna at the JD-U workers' meeting, Chief Minister Nitish Kumar, fired at BJP saying it will be difficult for them to find a suitable candidate for defeating the 'Lalu-Nitish' duo. He also added that he is just going to focus on the election campaign and the rest will be managed by former CM Lalu Prasad Yadav."Lalu ji has not even made a comeback in full force till now. All that he has said so far is just a teaser," stated Kumar.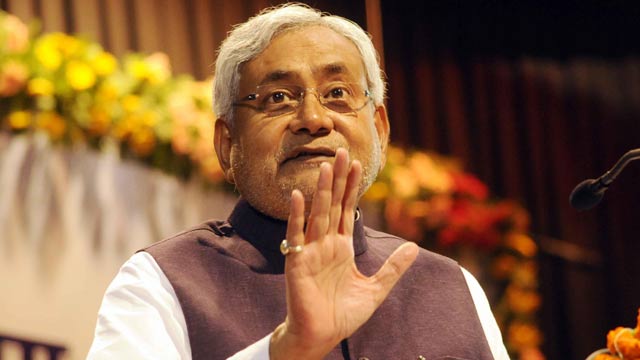 "Nitish is a Ravan known for his tyranny and arrogance"- Jitan Ram Manjhi
Following resignation of Manjhi from CM seat and his removal from JD(U), furious Nitish Kumar described him as Vibhishan. With no one wants to concede an inch to other, here what Jitan Ram Manjhi has to say:"I feel honoured that Nitish has called me Vibhishan," Manjhi said in Muzaffarpur. But if I am Vibhishan, Nitish is surely Ravan who was known for his tyranny and arrogance." The Hindustani Awam Morcha (HAM) leader said he was happy that he was likened to someone who had sided with Lord Ram. "I will also be instrumental for the fall of Ravan's Lanka in Bihar," he said.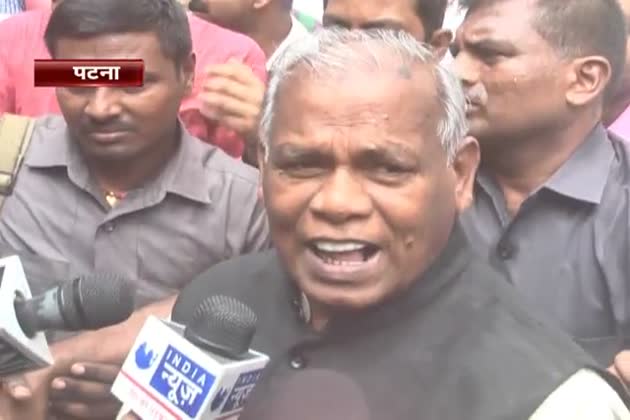 "We are with NDA on the condition of getting 15 seats"- Jitan Ram Manjhi
Hindustani Awam Morcha (HAM) leader Jitan Ram Manjhi also said "his party has reached an alliance with the NDA in principle and the seat-sharing would be decided at the meeting of NDA constituents. However all 15 sitting MLAs who have rebelled against JD(U) and are now part of HAM should get the tickets. These 15 seats of sitting MLAs would be definitely our condition in the seat-sharing talks of the NDA," Manjhi said.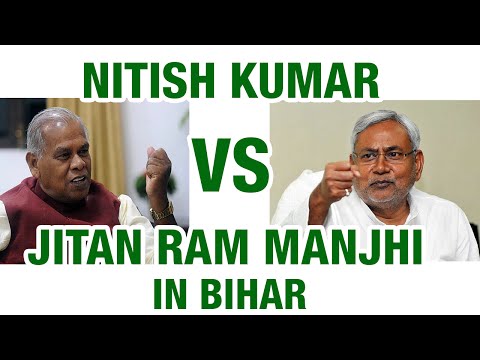 "Nitish should rethink who is the real Vibhishan before commenting to other"- Nand Kishore Yadav
With so much attack from Nitish, how can one hope BJP to remain silent! Senior BJP leader Nand Kishore Yadav said Nitish was referring to Manjhi as Vibhishan but he should tell as to who was the Vibhishan of the NDA? "Who had betrayed the people of Bihar by going against their mandate?" he asked referring to Nitish's decision to sever his 17-year-old ties with the BJP.
"We'll fight this election on our Prime Ministers global image"- Rajnath Singh
Here what the Home Minister Mr. Rajnath Singh has to say: "This upcoming Bihar election will be fought on the basis of our Prime Minister Narendra Modi's fame and good works rather than on petty issues like caste or religions", Rajnath Singh had said.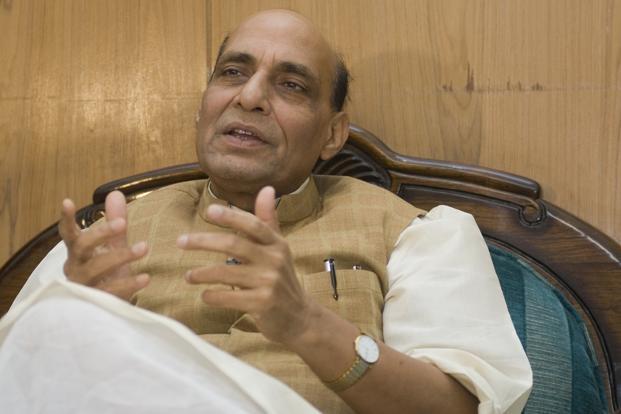 BJP think it's the right time to show the NDA's strength
BJP have finally decided not to name anyone for Chief Ministerial Seat. They are confident on their Prime Minister Narendra Modi's fame and shall launch their campaign for the Bihar Assembly elections from Muzaffarpur from 25th They will also use the occasion to show the unity and strength of this new NDA which consists of Ram Vilas Paswan's LJP and Upendra Kushwaha's (RLSP).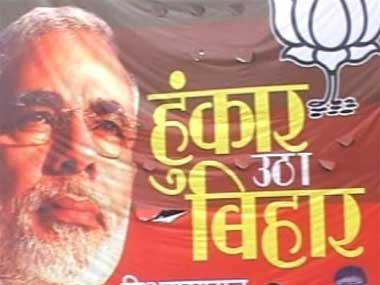 "We'll form government this time for sure"- Amit Shah
"BJP will form the government this time in Bihar. It is very clear from this large gathering of party booth level workers here," Amit Shah said to motivate his party as he officially sounded BJP's poll bugle in Bihar.
"Every Regime has its end"- Sushil Kumar Modi
Sushil Kumar Modi has roared and warned all the corrupt officials of their dire consequences once their party come into power. He also blamed Nitish to not let BJP do their publicity and warned that everything has its end. Here what he actually said:"Municipal corporation and local police officials too have been instructed not to allow the BJP to put up its posters on city hoardings, but he (Nitish Kumar) should keep in mind that every regime has its end. This time he will leave the chair".