In the wake of trying to find answers to difficult questions, the most basic questions go unanswered like what are Voter ID Cards? This post will be dedicated completely to explaining to you from where the Voter ID's come from, what is their purpose and other such fundamental questions.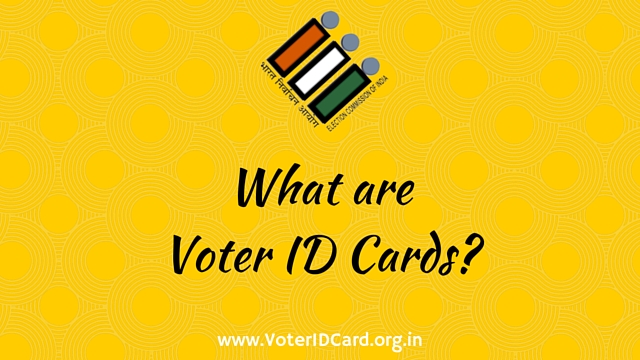 What are Voter ID Cards?
The Voter ID Card or Electoral Photo Identity Card (EPIC) is issued by the Election Commission of India with the main purpose of serving as a common age proof, Identity proof and address proof for casting votes. The same Voter Id card can be used for different identification and verification purposes for example; a copy of the EPIC Card can be attached while applying for a passport. Although a person can cast a vote on polling day if his/her name appears in the Voters' list, the Voter ID Card carries personal details and a distinct identification number most commonly known as the EPIC Number.
History of Voter ID Cards
The Election Commission of India has been making continual efforts to make the process of Election more and more voter-friendly as possible, in an attempt to increase accuracy of the electoral rolls and to prevent fraud, in 1993; the Election Commission ordered the issuance of Photo Identity Cards or Voter ID Cards for all the people in the country.
In 2000, to make full use of the latest technological development, the Election Commission of India revised the guidelines of the Electoral Photo Identity Card (EPIC) program.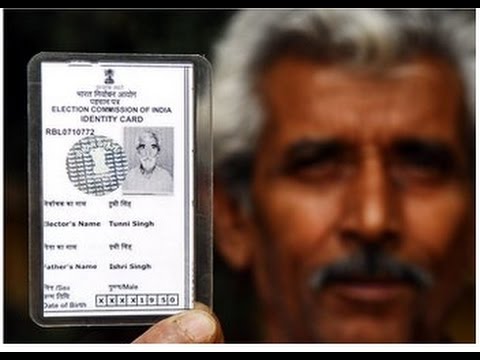 How to Get Voter ID card?
There are three simple steps to get Voter ID Card beginning with the application, followed by checking the status, verification and ends with checking your name in the electoral list.
The Election Commission, in efforts to make the process of getting a Voter ID Card more voters friendly has started both an online and offline process. This only goes on to make the process of getting a Voter ID Card more convenient as the voter can pick and choose anyone of the way which is convenient for them to go forward.
To Know How To Apply for Voter ID Card both ONLINE and OFFLINE- CLICK HERE
Once you have put in the application for Voter ID Card and have correctly registered for it. It is important that you keep a check on your Voter ID application status.
To Know How to Check Application Status of Voter ID Card ONLINE- CLICK HERE
Verification is a very crucial part of the process and all the requirements should be fulfilled to successfully receive your Voter ID Card
To fully understand the Requirements of Verification- CLICK HERE
The last and the final step is to check and make sure if your name appears in the Voters' list which is very important during polling time, one can vote without a Voter ID card during elections but their name compulsorily has to appear on the Voters' list
Lost and misplaced Voter ID Card, What to Do?
Just like any other thing or piece of document can get misplaced or lost so can the Voter ID card but unlike other documents it is very easy to get a duplicate Voter ID Card after it has been lost.
To Know How To Get Duplicate Voter ID Card- CLICK HERE
Voter ID Cards have become increasingly important not only for casting vote but also for a person's identity as a citizen of India. We hope this article was helpful, Watch this for more updates on Voter ID Cards