Today, Voter ID Card is a must requirement for casting a vote in India. It also acts as an identity card that helps you to get many services that are meant for law-abiding citizens. Hundreds of youngsters become new voters each year as they turn 18. With just a click of few buttons, you can now apply Voter ID Card online.
However, is it really easy and quick to apply voter id card online? Along with several queries, you might have queries like, "Since I can apply for online election card Bihar (or any state where I am eligible for), how do I furnish the documents that are needed for applying for the card?", "What all documents are required to apply for Voter ID online?", etc. Keep reading further to know in detail a quick and easy process to apply online for Voter ID.
Voter ID Card Online – Register in Only 7 Minutes

Step-by-step process to apply for Voter ID Card online:
It does not take much effort to apply for election card online. Technical bugs are regularly removed and the process is managed by top IT firms, Microsoft Corp and Tata Consultancy Services. Here is what you need to:
Visit https://eci.gov.in/
Scroll down to the Link to Official Sites of Chief Editorial Officers of 36 States/UT.
Select a state from the drop-down menu.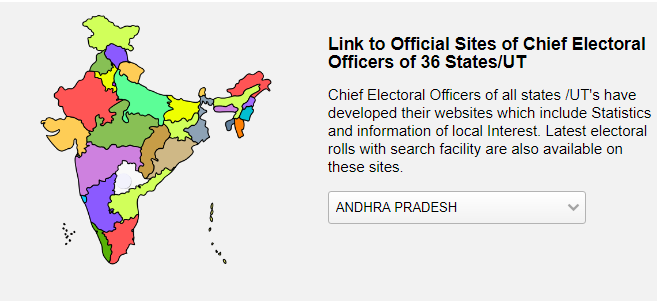 Click on the option which says Form 6 (also referred to as 'Application for including the name in assembly constituency Voters List).
Enter your name, email ID and mobile number. A unique login number and password will be allotted to you.
Log on with the unique login number and password you have been provided.
Click on Form 6 online.
Fill the form completely and accurately.
Attach a passport-size color photograph.
Click the "Submit" button.

…That's it. The process for online election card application is done. However, you will be required to submit a couple of documents at your nearest voters' facilitation center (which is quite often your State CEO's office). The documents include copies of address and identity proof. You can refer this link to know more about the documents to be submitted for new voter registration over here. Once the verification is done, your task for applying voter card is over.
Should you go for registration of Election Card online?
Why should you get Online Election Card in Bihar or any other State in India?
Online registration for a Voter ID card saves people from standing in long queues and waiting for their turn to come (we all hate that, isn't?). However, this is not the only reason why many rely on the internet to to get their election card. Here are some utilities why millions of people prefer online registration of Voter ID:
It is easy, hassle-free, quick, and error-free.
It takes only a month to get the card compared to 9 months when one submits the Voter ID application at a polling booth.
It is possible to make changes to existing card in just a jiffy
It is convenient to check the status of voter id online.
It functions like an e-ticket where you can complete the process at your own convenient time.

Chief Electoral Officer for each state is responsible for net-based registration process. Online registration was first introduced by Karnataka in mid 2011. Today, most of the new voters choose online registration process to get their voter cards. There are a couple of other certified websites through which you can register for a Voter ID, however we suggest you to submit your online application for Voter ID via your State CEO's website. Adequate care must be taken that you are not conned by dubious websites claiming to be associated with Election Commission of India.
The EC website states the details of the polling booths that have gone online and ready to accept web-based applications for the voter card. Google Maps are used to locate each polling booth to ensure that the right ones are registered for online submission of the application.
So, if you want a new voter's card or want to change a typo error in your card or get your name added to Voter List of your assembly constituency, here is a chance. Just go online to do the needful.
How to Correct Mistakes made while you apply Voter ID Card Online?
When you apply online for Voter Card, make sure that you enter all the details correctly and without any factual errors. Typo errors or mistakes in the details on your election card could hinder your chances of exercising your vote on the election day. Hence any such errors must immediately be rectified. This rectification of error could also be completed online. The form that you are required to fill, in order to correct these mistakes, is the Election Commission of India Form No. 8. Although you can obtain this form from the VREC of your area and fill it by hand before submission, online application is generally the quicker and easier way.
To correct the mistakes online, just visit the ECI website which is www.eci.nic.in or your State CEO's website (link given at the end of this article). Once the webpage is completely loaded, make sure that you click the following option on the right hand section of the page (on some State CEO websites, this option is in the menu / navigation bar appearing at the top): 'Apply for correction'. Before you can access the online Form no. 8 (or Form 8A), you must be a registered user on the website. This is because the system asks for username and password. To become a registered user, just click on 'New User Registration' below the section where you are asked to enter your username and password.
After successful new user registration, you can use the newly created username and password to log-in and access the online version of the form no. 8 for rectification of errors. In the form, you have to provide certain personal details along with the description of mistakes on your Voter ID Card.
Apply Voter ID Card Online for Correction in Bihar
Bihar is scheduled to have Assembly Election in around October / November 2015. So, if you don't have your Voter ID, have you applied for one online? Are your voter details on the Voter card Bihar correct and free of typos? If not, you can head over to the CEO Bihar website (link given below) to apply online for Voter ID Card, submit application for rectification of errors, for change of polling booth, etc. Just register as a user on the CEO website and after that click on 'Citizen Services / Online Registration' and use the log-in details to sign-in. After signing in, just select the required form and complete the whole process.
You also have to make sure that your details in the voters' list of your constituency are correct and up-to-date and in case of errors, you must approach your local ERO or directly fill the form no. 8 for correction of errors by following the above mentioned steps. To check your voter id card Bihar details, you can simply SMS by typing 'ELE <space> your 10 digit Voter ID No. and send it to 56677.
Important Links for Online Voter ID
CEO Bihar website: http://ceobihar.nic.in/